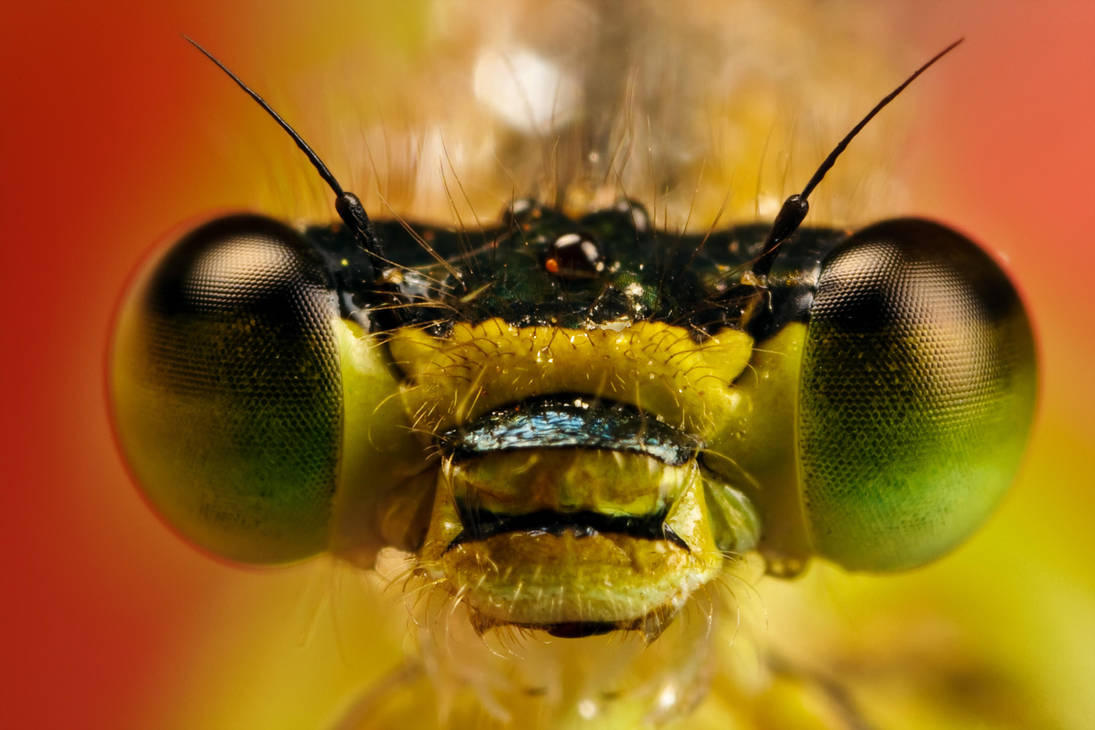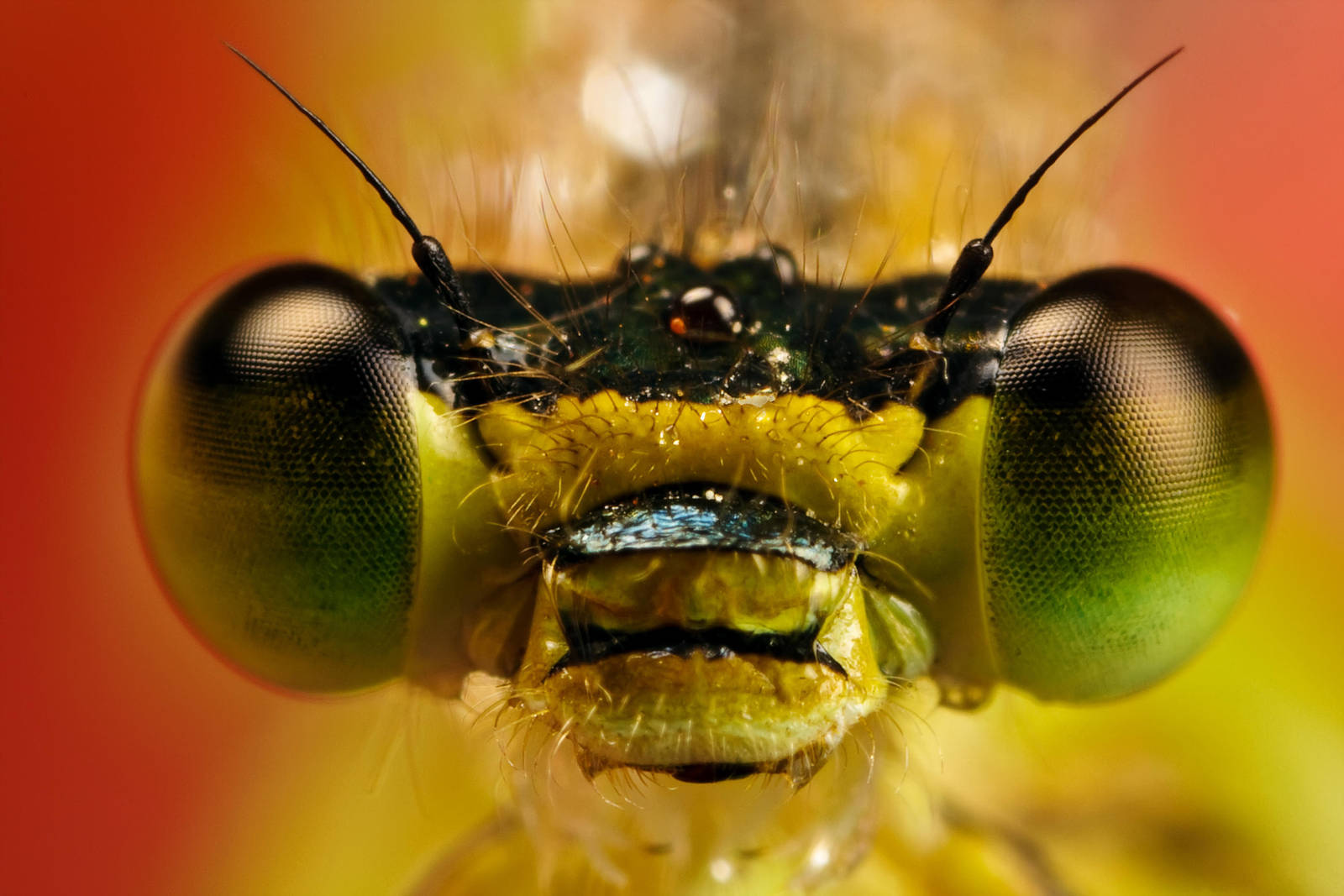 Another early morning image. Since the damselfly was at the end of its perch I had to grab the plant behind it instead of in front, so the color you see in the background is my fingers.

Tech specs: Canon 40D (F10, 1/250, ISO 100) + a Canon MPE-65mm macro lens (@5x) + a diffused MT-24EX macro twin flash (-2/3 FEC).
What strikes me first about this shot is the immediacy. As the title suggests, this damselfly is staring the viewer down into submission- this cleverly breaks down the fourth wall and creates the illusion of a damselfly actually staring in an intimidating way at the viewer of the photograph. This brings much realism and gravtity to the image.

Another thing that grasped my attention was the use of colour. the dark green eyes are of course very striking and engaging, but the cleverness of the artist comes by using his finger to bring some contrast between the yellow and pink in the backround.

As in all shots by this prolific artist, this phorograph contains the metilculous attention to detail that I have come to expect. This photograph is a scientific study in entemology. This makes this image educational as well as entertaining. This artists has every base covered in this excellent image.
The Artist thought this was FAIR
20 out of 20 deviants thought this was fair.