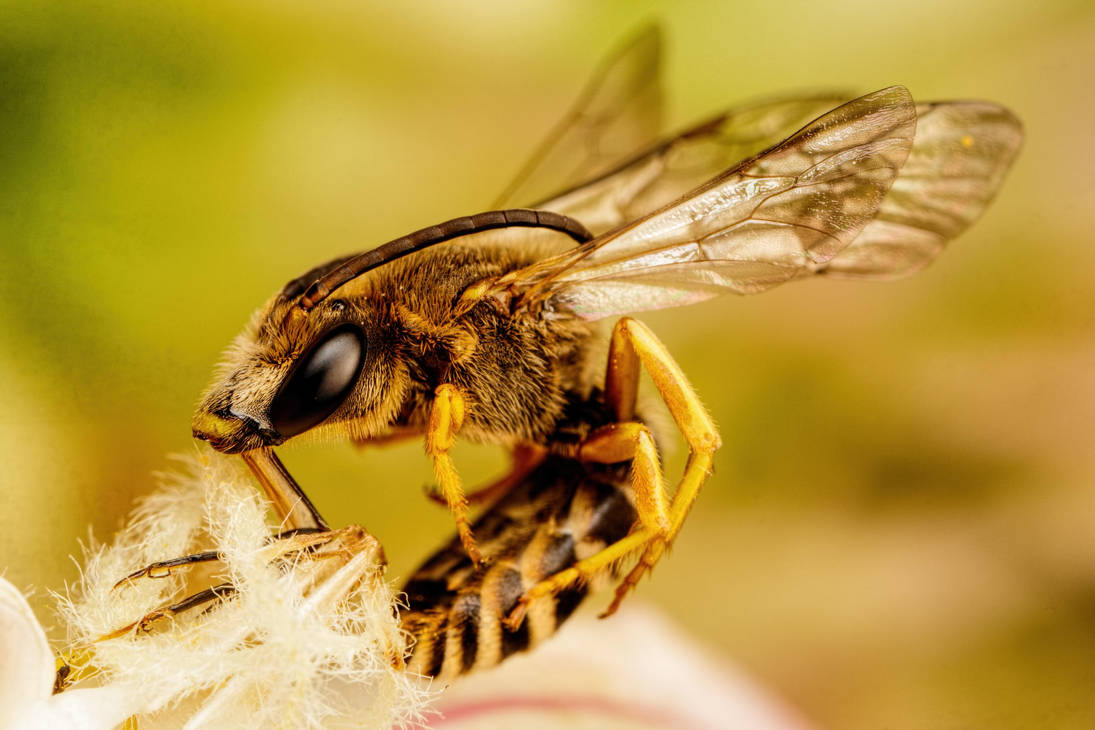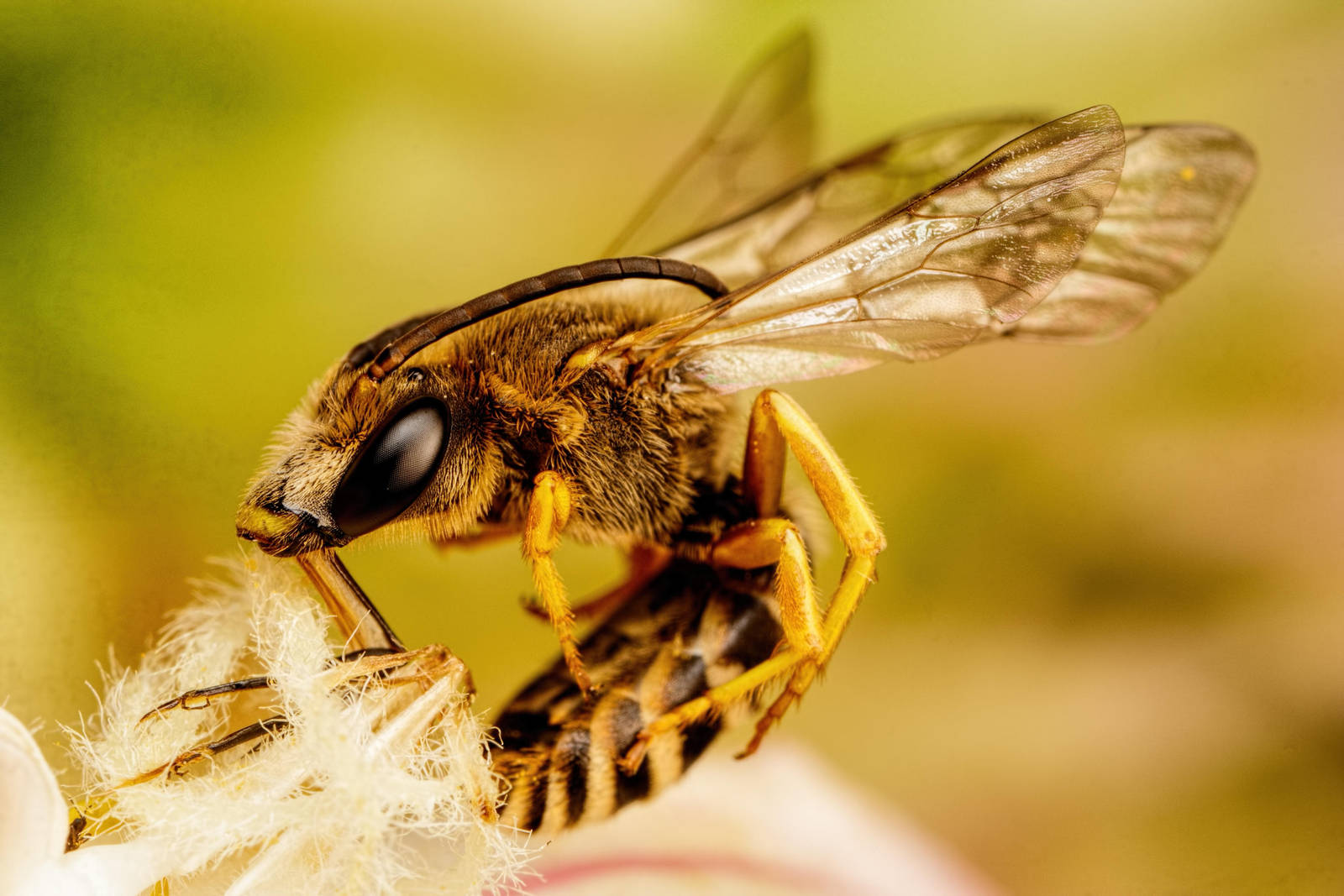 Not the first time I've seen this species of solitary bee sleeping with it's proboscis anchored into a flower's stamen.

Tech Specs: Canon 80D (F11, 1/250, ISO 200 due to Highlight Tone Priority) + a Canon MP-E 65mm macro lens (around 2x) + a diffused MT-26EX-RT ("A" flash head on a Kaiser adjustable flash shoe), E-TTL metering, -1/3 FEC, second curtain sync). This is a single, uncropped, frame taken hand held.

ahh How vulnerable we all are when we slumber.

!! Nice capture.
Reply

Reply

Wow, where was this taken? Thank You
Reply

That looks quite uncomfortable O_o
Reply

Reply