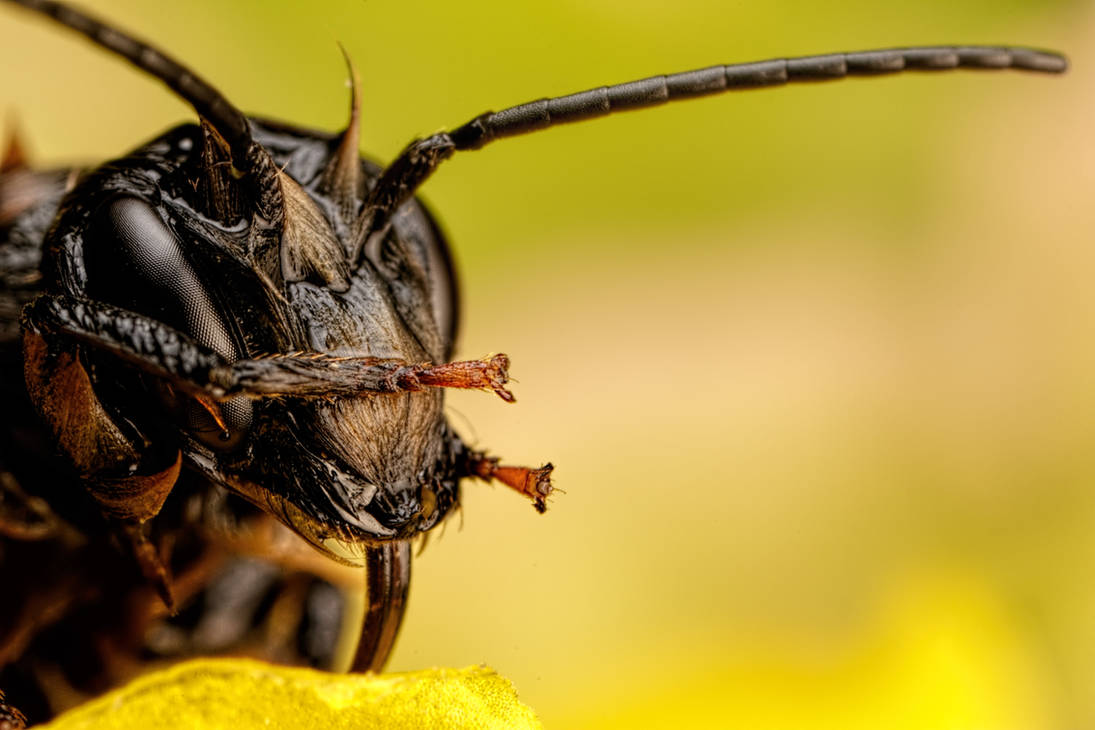 The bad weather is really making it tough for the local pollinators. I was shooting this waterlogged Mason Bee when he started cleaning the water off of his fur.

Tech Specs: Canon 80D (F11, 1/250, ISO 200 due to Highlight Tone Priority) + a Canon MP-E 65mm macro lens (3x) + a diffused MT-26EX-RT ("A" flash head on a Kaiser adjustable flash shoe), E-TTL metering, -1/3 FEC, second curtain sync). This is a single, uncropped, frame taken hand held.

Cleanliness is next to beeliness.
Reply

Aww, poor baby... he needs a tiny little bee towel.
Reply

What a monster. I doubt I could have achieved such clarity with my Canon Rebel t6 18mp even if I had that fantastic lens. I like my rebel but I'm saving for an sl2 body. Tell me if I may be so bold to ask was that lens new when you bought it and what was the price. I see they're selling for over a grand USD. To rich for my pocket right now. Luck you! Keep posting and shooting.
Reply