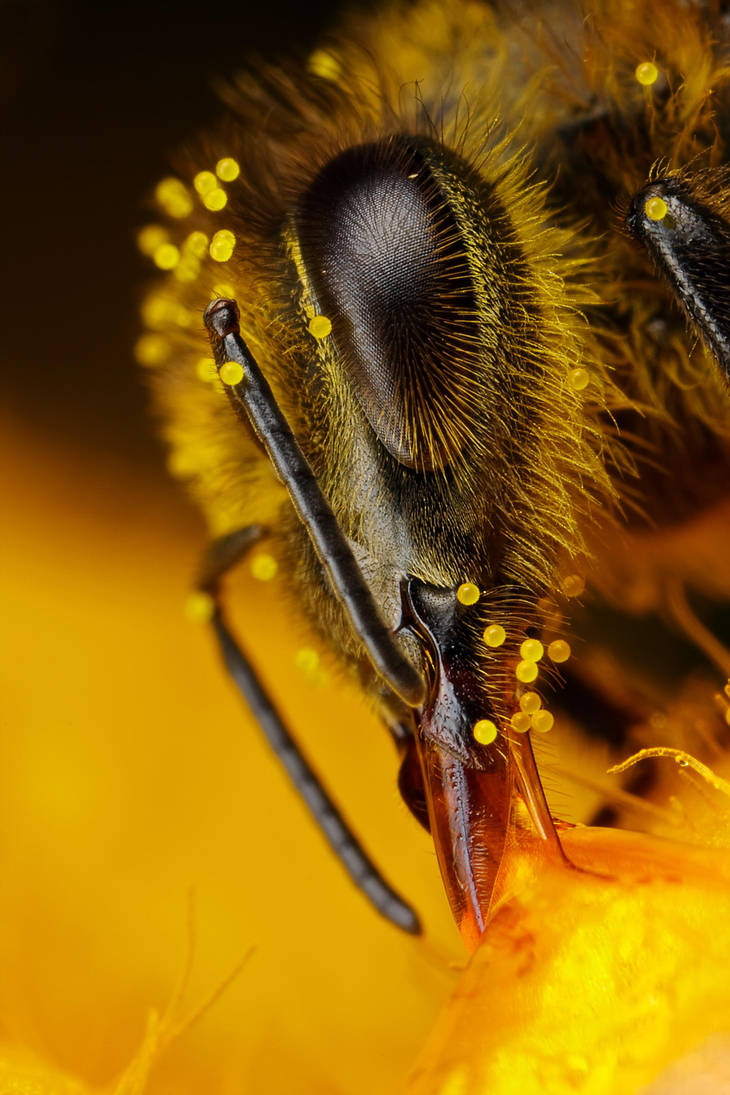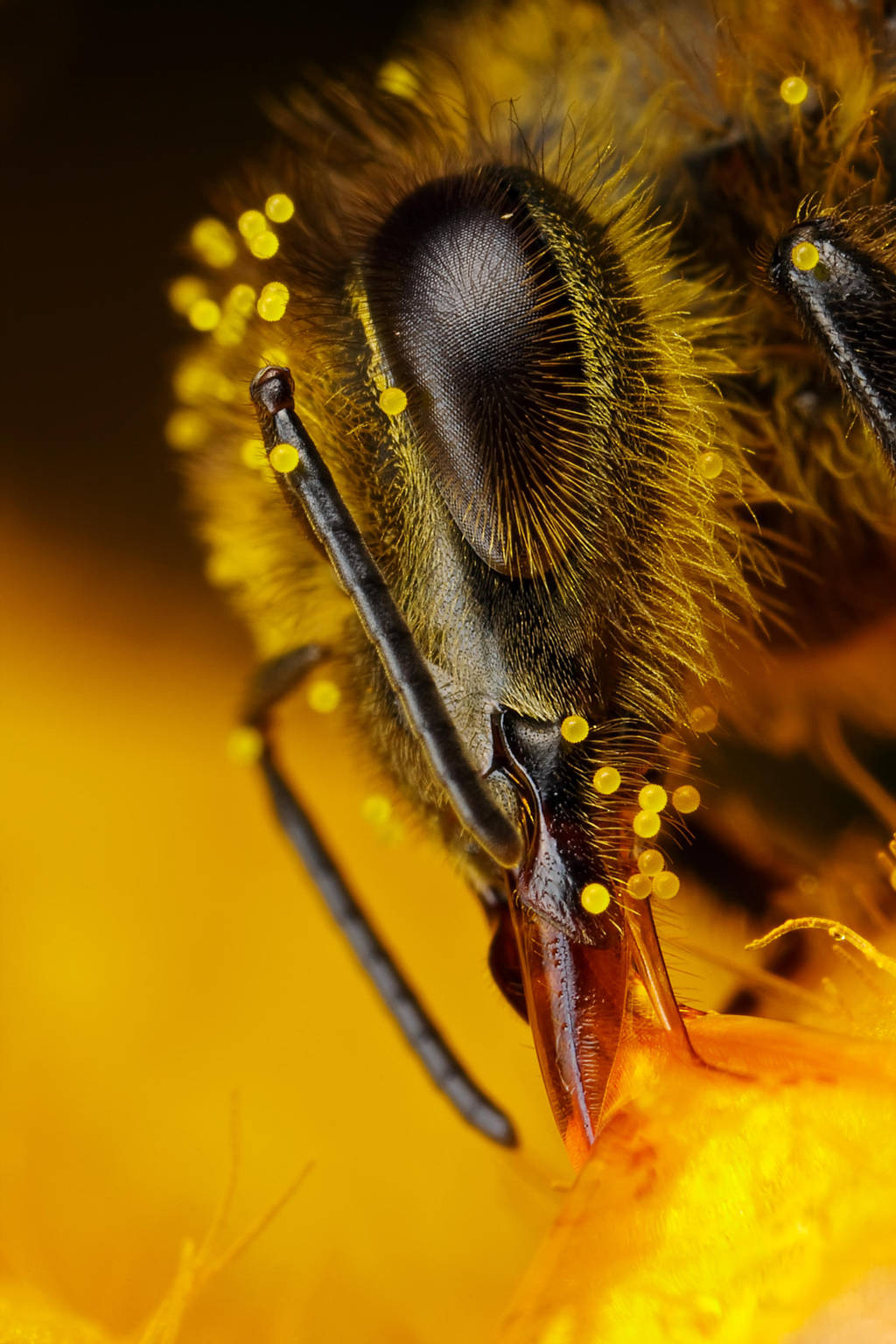 I baited some pumpkin flowers with corn syrup so the honeybees would let me get close.

Tech specs: Canon 40D (F13, 1/250, ISO 100) + a Canon MPE-65mm macro lens (@ 3x) + an MT-24EX macro twin flash (-1 FEC).
This piece of work is absolutely spectacular as is the rest of your gallery.

The composition of the piece as a whole is extremely interesting with it being so zoomed in and being that the focus is solely on the head of the insect gives this piece such a unique quality. The intense yellow and tones of brown compliment every aspect of the piece and work so well together (brown over yellow then yellow over brown). The focus here is simply amazing (you must have super steady hands!) resulting in capturing every tiny and intricate detail of this fascinating insect !
All in all I really cannot fault it and I am completely blown away by the skill shown here and can only immensely congratulate the artist for sharing such beautiful work with the DA community :>
The Artist thought this was FAIR
2 out of 2 deviants thought this was fair.

Absolutely love the tack sharp images here. The pumpkin pollen sure does create great bokeh. Such an intricate shot, I just love looking at these pics. Great job!

Reply

Amazing precision and composition... Well done

Reply

Why are you only dedicated to bees with all the insects in the world? I wouldn't mind seeing other insects' faces this close up and tack-sharp.

Reply

Right now it's hot and humid at sea level -most of the critters have actually migrated to higher elevations to escape the heat. I'd love to shoot something else as well, but with a wife and three kids I just can't pack up and go into the mountains for the weekend -they want to spend there time on the beach. So I shoot what I can find, and what I have time for. Two years ago I first photographed bees covered in pumpkin pollen and since then I've had a few compositions stuck in my head, so when the opportunity presented itself to get those images out from between my ears and into the camera I took it.

Sorry if you don't like what I'm posting...
Reply

Hey John, I share your frustration of not being able to venture out to the world and take all kind of pictures. I think your master (Mrs.) has been kind to allow your dedication to bees, given the status of your fatherhood.
Please don't be mad at me, my master! I was only curious about why you've not taken macro shots of other critters. It would be "extra" exciting to see your unique skills applied to different critters in the future.


Reply

Time and opportunity -those are the only two reasons why I haven't taken "insert critter photo here"

Reply

Reply

Reply