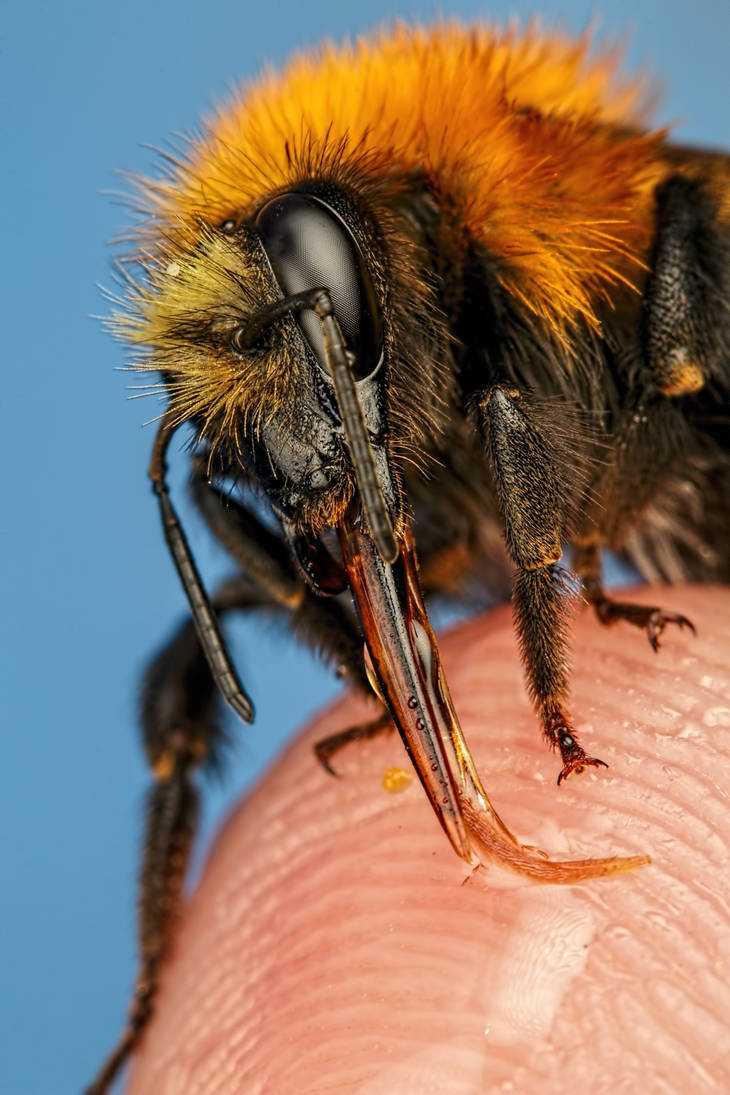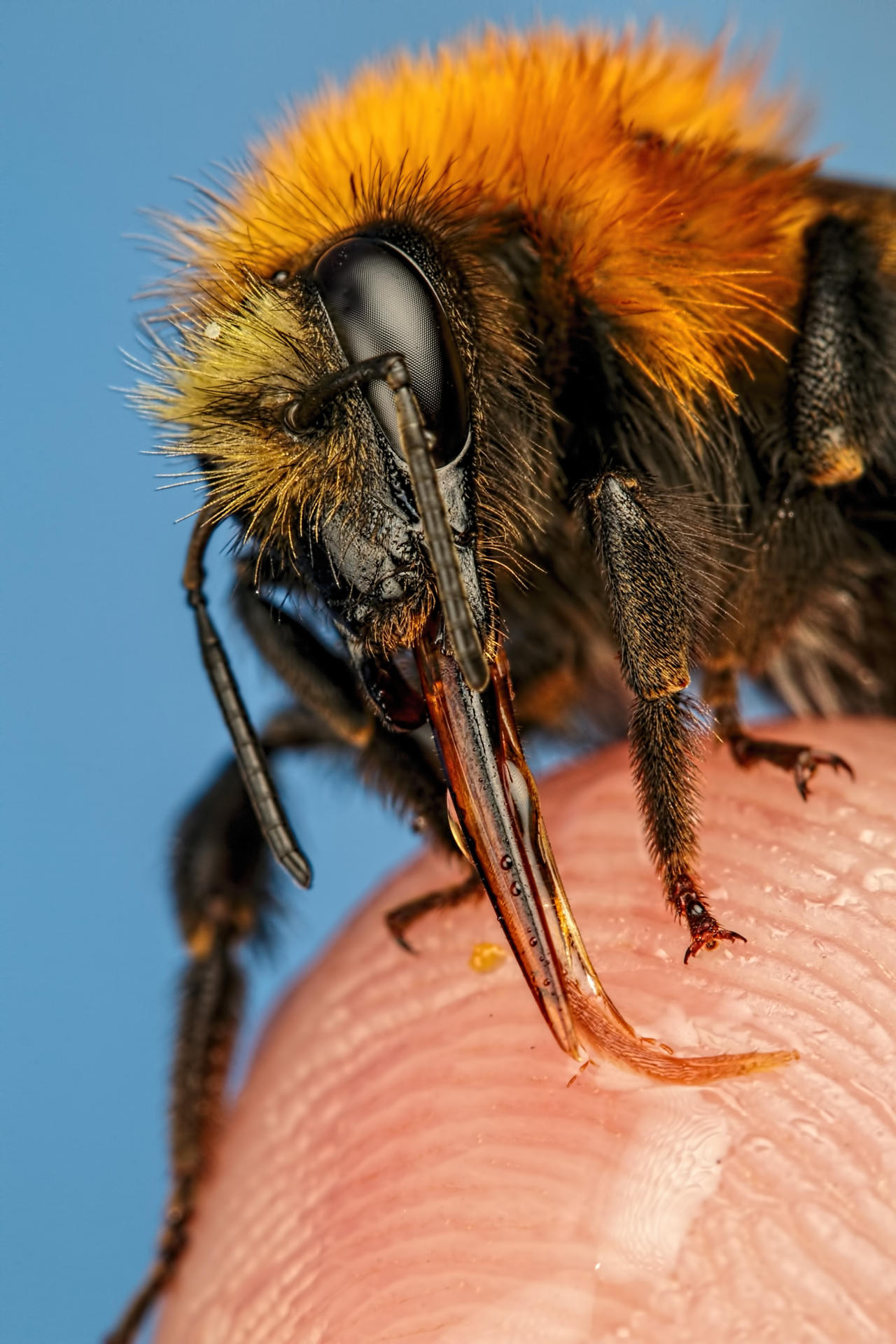 Technique: I had been trying, unsuccessfully, for a few weeks to get this shot. Every time I tried the bumblebee would just fly off. But I got a break in the weather after it rained almost two days, and the critters were more hungry than afraid. I was baiting them on a flower and after getting them acclimated to me I held my finger close to a bumblebee and it took the bait. I shot this horizontally knowing that I would turn it 90 degrees in post (easier for me than holding the camera vertically).

Tech Specs: Canon 70D (F11, 1/125, ISO 200) + a Canon EF-S 60mm macro lens with 25mm of extension (1.7x) + a diffused MT-24EX (flash head "A" set as the key and "B" as the fill, both on the Canon flash mount). This is a single, uncropped, frame taken hand held.

Nice capture and I would like to try this out too, but I am too afraid of getting stung

Reply

You're more likely to get stung by a honeybee or a wasp (or hornet). Bumblebees are really very gentle and I've never been stung by one (not sure if their stinger can actually penetrate skin).
Reply

Then you are a lucky one. I have already been stung by one.
I wanted to rescue it from the road, let it crawl onto my hand
and the bumblebee stung me right into the middle of my palm -.-.
Since then I am honestly a bit afraid of them.
Reply

always love your amazing clear shot with loads of detail.

To enjoy this pic properly I would have to turn my screen 90 degree, else this pic only fill 1/4 of the screen. I do see why you choose this composition for the shot.
Reply