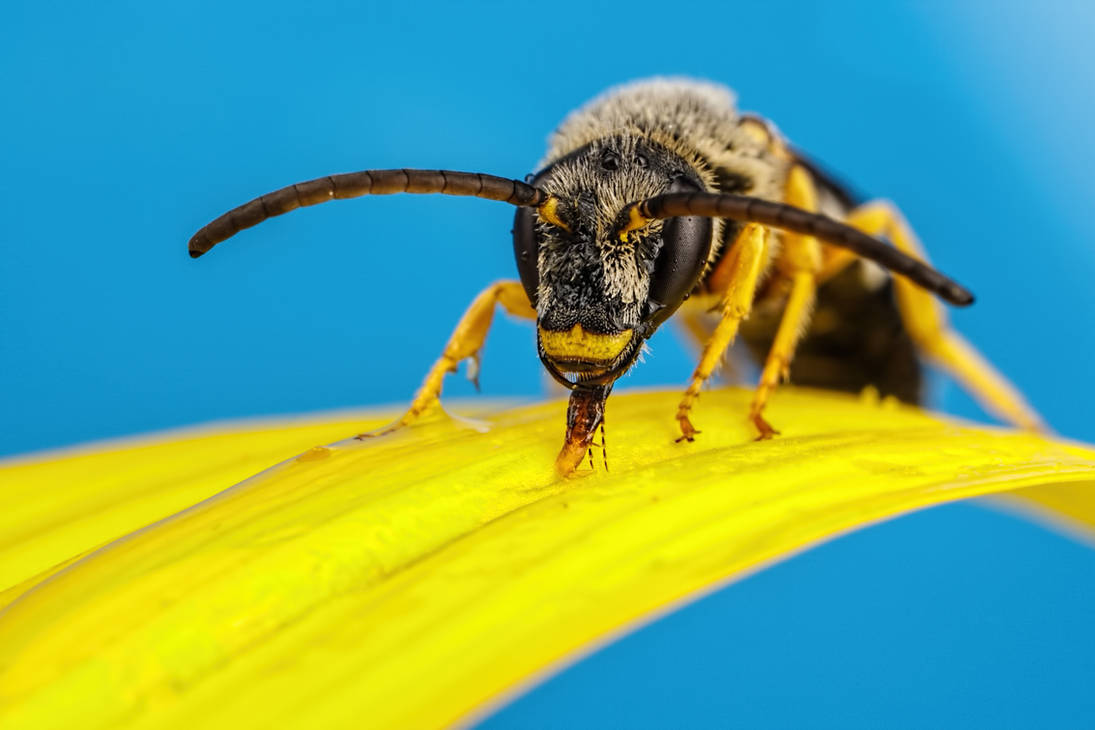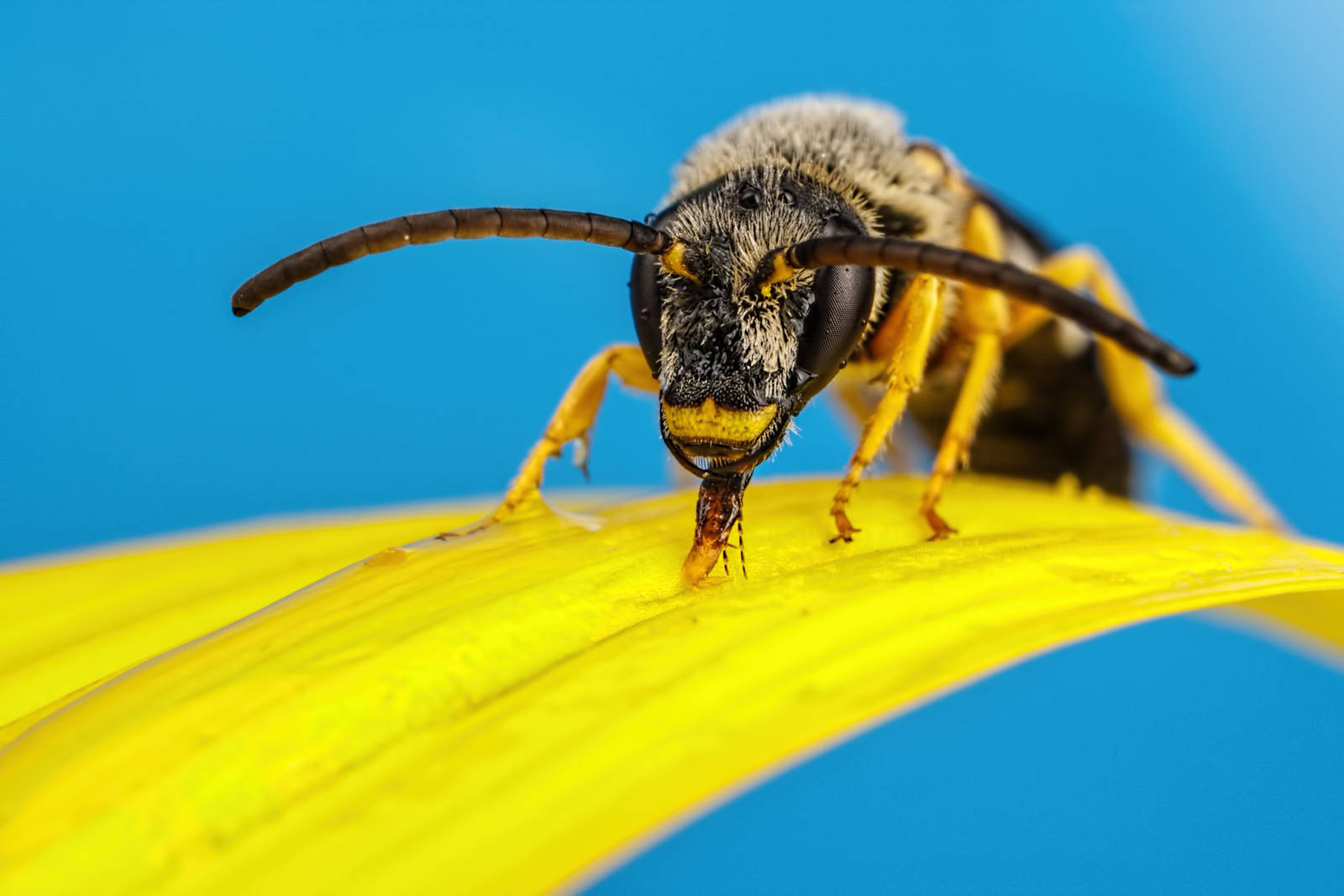 I found this solitary bee immobile on one of my sunflowers after a storm came through. I waited until early in the morning to photograph it hoping that it would be lethargic, but it became active. So I put some honey on a flower petal and got the critter to climb onto it and start feeding. What I like about this frame is how the bee's gola (tongue) is bent -it was literally lapping up the honey like a kitten drinking milk.

Tech Specs: Canon 1D Mark III (F14, 1/250, ISO 200) + a Canon MPE-65mm macro lens (2x) + a diffused MT-24EX. This is a single, uncropped, frame taken hand held. I am holding on to that petal with my left hand, and I'm resting the lens on that same hand to keep the scene steady. The "blue sky" is a piece of light blue plexiglass with a piece of glossy photo paper behind it.

Reply

Really great capture, and such vibrant colors! Great work

Reply

Hi, your wonderful work has been featured in the latest
devPREMIUM
's
Weekly Macro Spotlight Vol. 145
. Best regards!!
MarcosRodriguez, Curator of the Macro Gallery at devPREMIUM

Reply