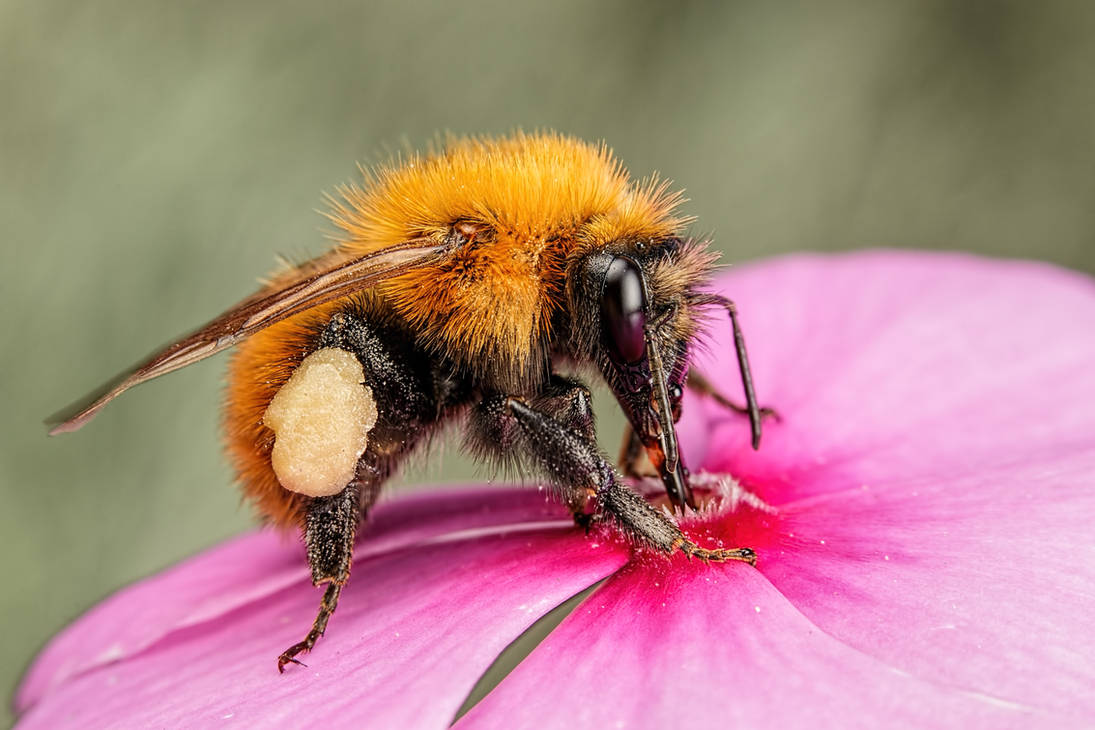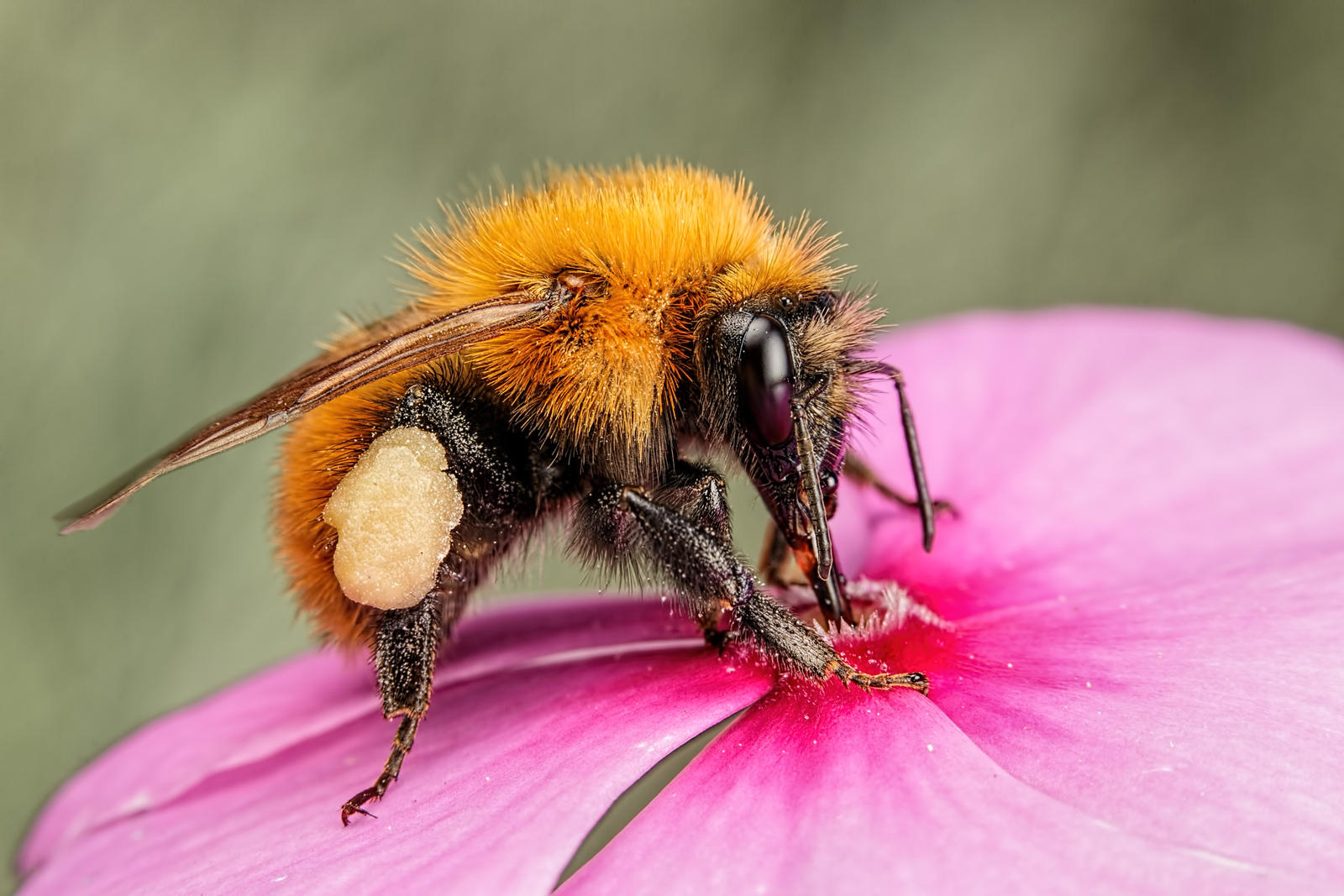 This composition has been stuck in my head for about two years. That white blob on the bumblebee's hind leg is pollen that has been glued down with nectar.
Tech Specs: Canon 70D (F11, 1/60, ISO 200) + a EF-S 60mm macro lens with 37mm of extension + a diffused MT-24EX (flash head "A" set as the key and "B" as the fill). This is a single, uncropped, frame taken hand held.
Technique: Cut a Wall flower so I could move it to the back yard (where the insects are), put it in a glass with some water, and used gaffers tape to secure it to a fence post. Then I injected the flower with artificial nectar. Video of the studio:
youtu.be/MzYfGPMUkf8

Beautiful, majestic, shows what a complex and fascinating creature a bee is. Elevates this humble subject to truly heroic status.
Reply

Reply

Reply