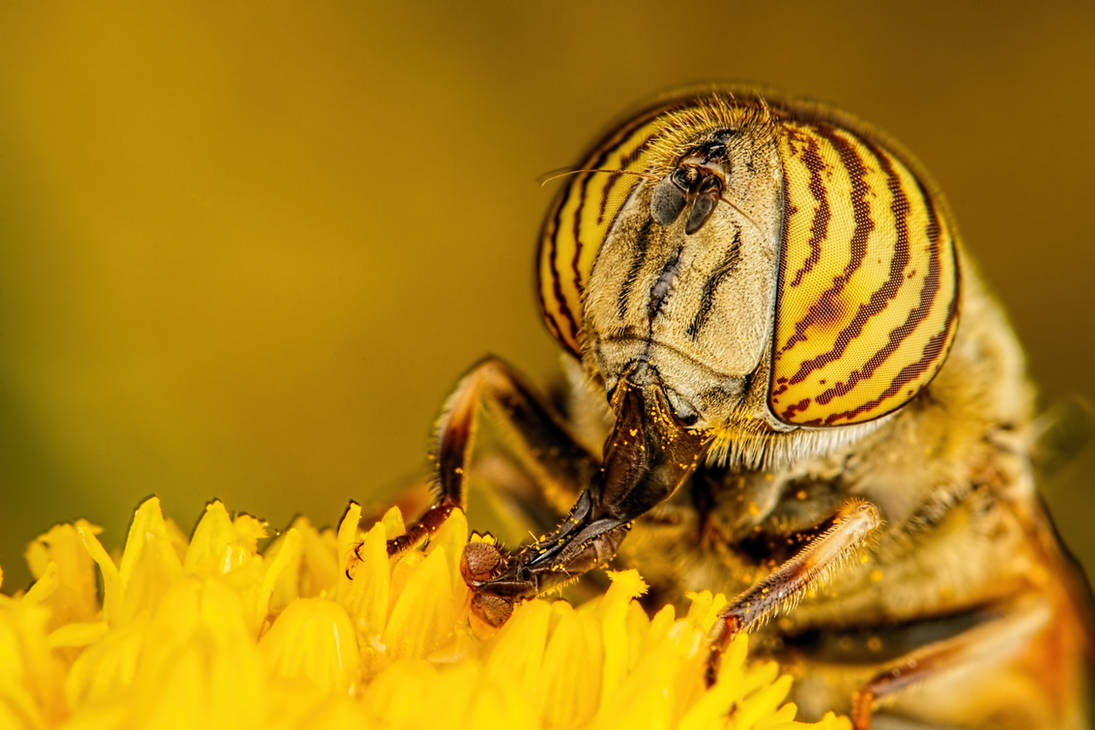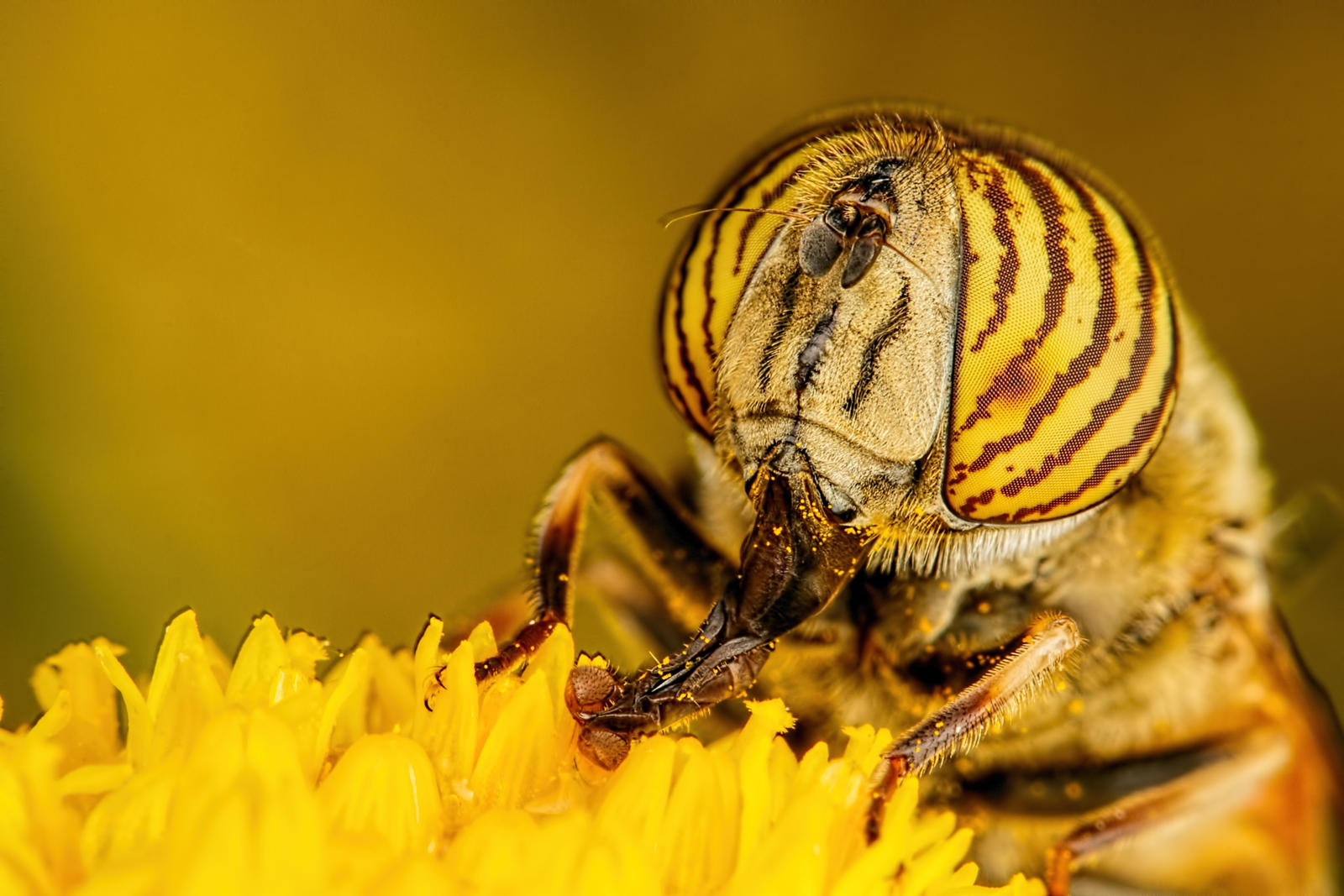 A male Banded Eye Drone (Eristalinus taeniops). Last photo in this series.

Tech Specs: Canon 70D (F11, 1/40, ISO 200) + a Canon EF-S 60mm macro lens with 37mm of extension + a diffused MT-24EX with head "A" set as the key and head "B" as the fill. This is a single, uncropped, frame taken hand held.

Technique: I injected the flower with artificial nectar to give the critter a reason to let me get close.

How close do you think you are when you get these pictures?
Reply

Oh wow, the colors are so intense!
Reply

Reply

I thought this an insect's butt. XD
Reply

awesome

Reply

Wow, it's so fantastic! The drone seems so majestic on the yellow flower! I have never seen a drone! Super photography!
Reply