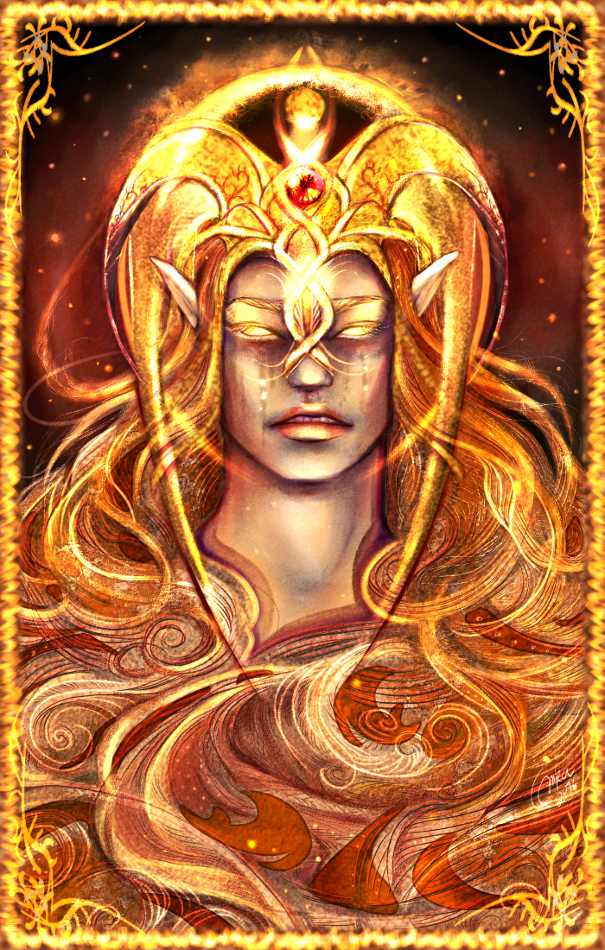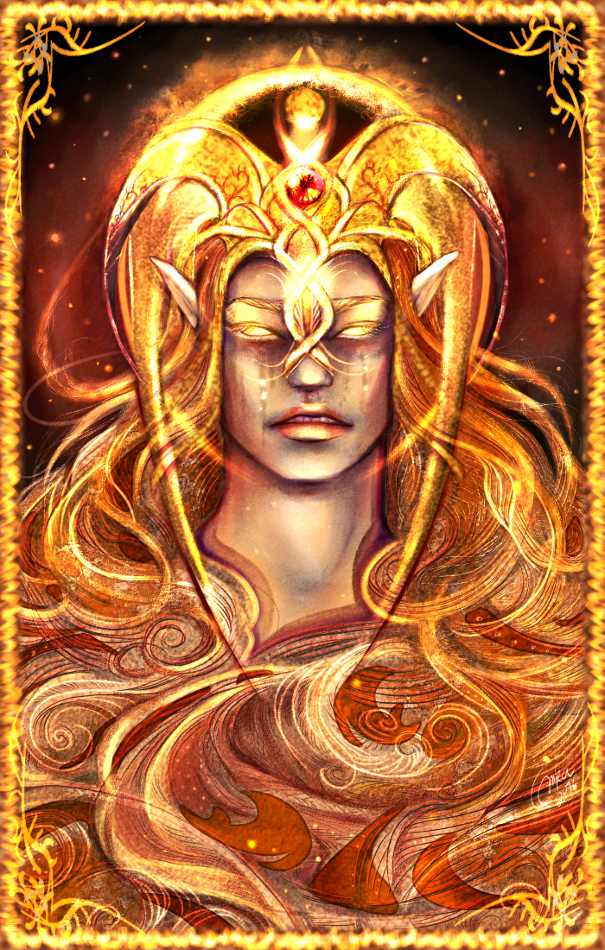 A pre- (or not so... who knows?) seduction Mairon in his fiery form.
I will probably make a sister piece for this at some point. Right now trying to get back to drawing after my long, forced break. It's so odd what a few months of working with paper only did to my routines and overall pen work. I'm not sure how I feel about it - I know I'm not totally comfortable with my art right now, but at least I'm drawing again.
My Tumblr

Reply

Excellent piece! So many shadew of red and yellow. How did you done that? Amazing...
Reply

Thank you! Well... I usually paint a layer and then adjust the colour multiple times, then in harmony with the others, until I find something I like.

The finished piece usually ends up being quite different from what I imagined. I'm not advanced or pro enough to be able to see the exact colours in my mind when I start, but I'm trying to learn that (slowly

), usually by testing I find things more suitable than I initially had in my head... The rest is just intuition.

I'm happy you like him & thank you for your comment!
Reply