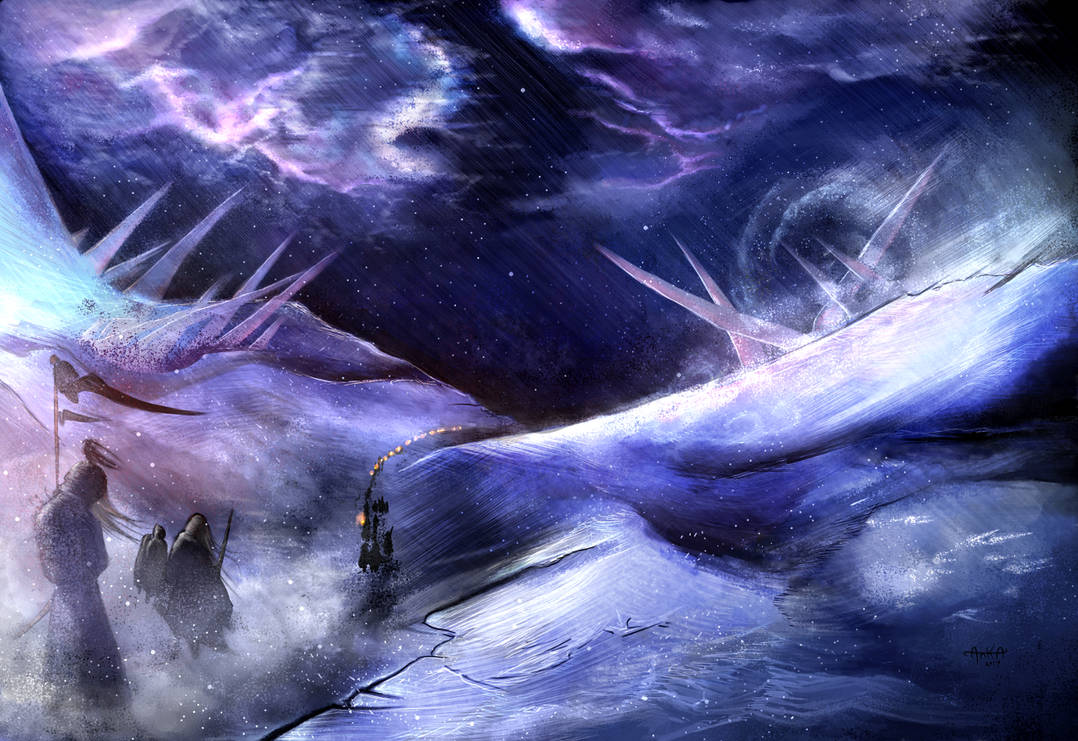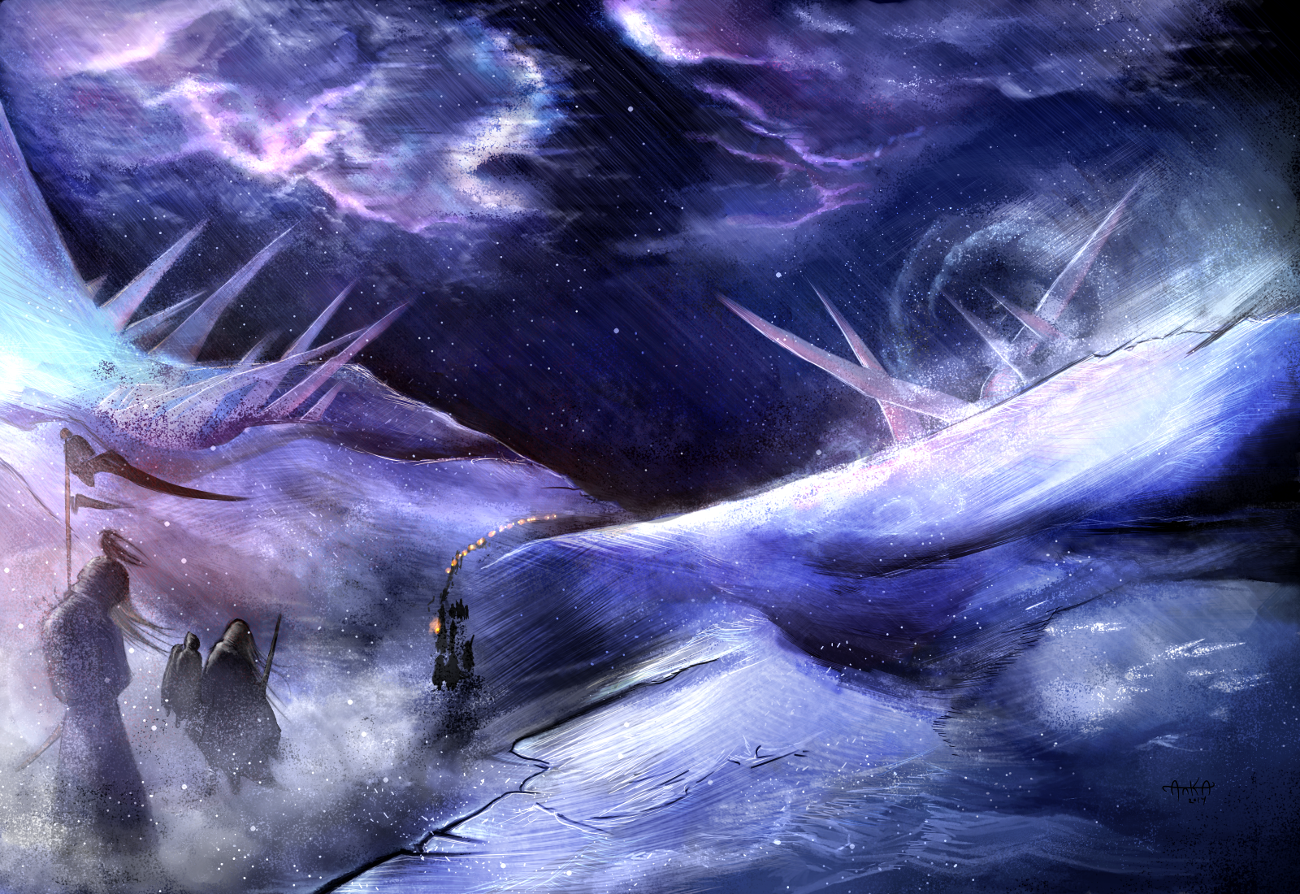 Watch
A quick drawing to deal with my Silmarillion feels...

Love the chilly and dark colors, and the emphasis on the landscape and how small the elves are! On the thumbnail, it looks like there's a dragon in this picture - the ice shards to the left on the picture are the spikes on the head, and the elven flag is the mouth... Ok, you have to squint but it's a very 'cool' effect.

Reply

Haha! True now that you say! To be honest I love it so much when things like that happen, 'tis like a hand of fate making the picture a little more interesting.

Thank you for your comment!
Reply

Great work! A very beautiful and cold picture

Reply