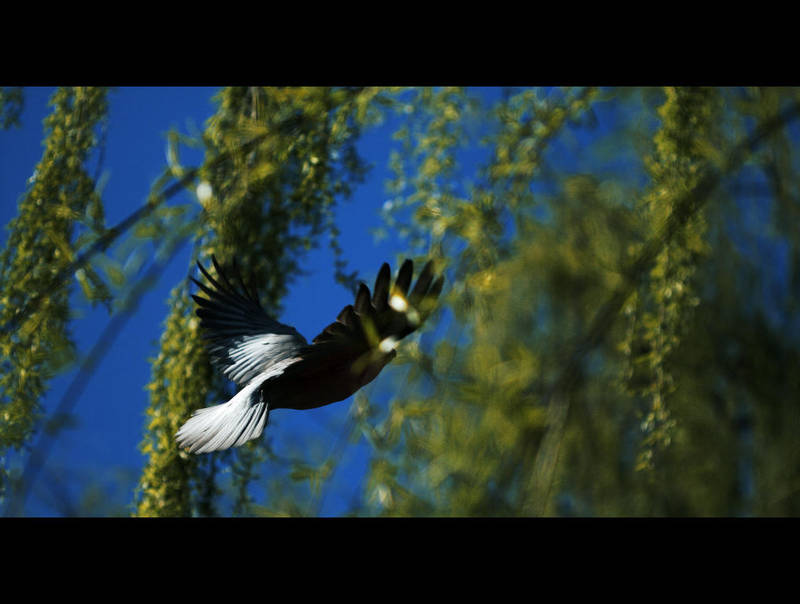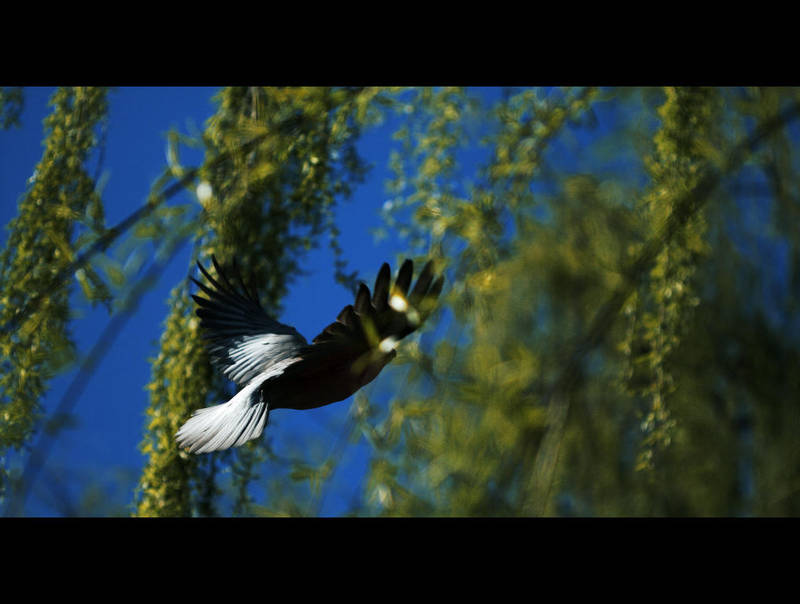 .. I could do that.
This is something a bit different for me and I'm still quite unsure about it. I'm not one for highly saturated blues and green, and the crop is unusual for me. But still I'm strangely fascinated by it.
I was sitting by Sullivan's creek running through the university, I hadn't looked at the camera settings and the auto-focus was on manual. I saw the bird fly by quite close and at the last second decided to take a shot of it. I flicked the camera up and just hit the shutter button without framing or tracking and this was the result.
So it was luck, basically.