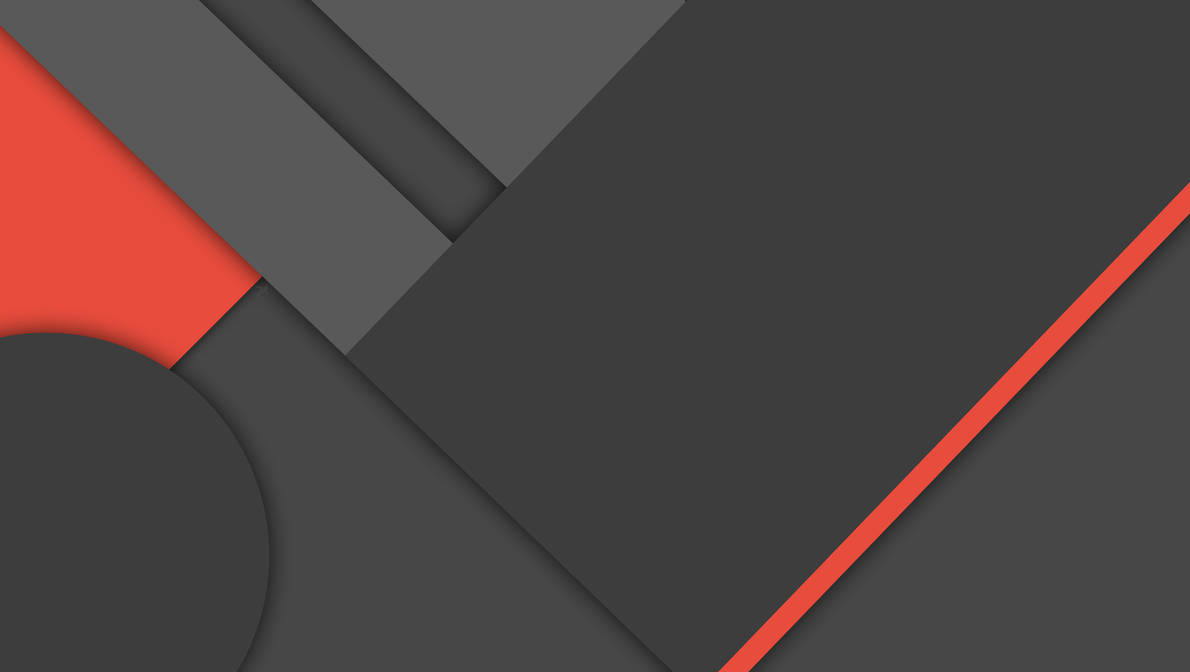 Watch
© 2015 DaKoder - Free for All Uses, Regulations Apply

Credit with link must be present when this work or any modification of it is displayed in public (websites, screenshots, etc.).
If you have any questions, please feel free to ask.
More
Minimal Flat
Wallpapers
Another
Minimal Flat
wallpaper! A dark black and red material design inspired wallpaper, made from scratch. I think it looks absolutely beautiful! The black and red go along really well. Made for my upcoming website. Hope you guys enjoy!

what program are you using?
Reply

Really nice background! It looks like if Google made it themselves.
Mind if I use something similar as a background for a PowerPoint template? I'm not really planning to share it everywhere though, it's mostly for myself as I might be needing something like that soon.
Reply

This reply is probably too late... but of course you can use it as a Powerpoint background!
Reply

Reply

Should make dual/triple monitor version of these
Reply

great wallpaper! I love it.
Reply

Man this thing is absolutely awesome! What settibgs do you use for the drop shadows?
Reply

Hi,
Just a heads up that I'm using this art in my app CPU Spy Reloaded (
play.google.com/store/apps/det…
;
play.google.com/store/apps/det…
). It's cropped, resized for reducing size. I have added your name, this page link, and a copy of the ccnd license. I hope you don't mind. If you do, I'm ready to remove it from the app. Any problems, contact me at royale1223@gmail.com (Binoy Babu). BTW, this one is absolutely stunning.
Thanks.
Reply

Of course I don't mind! I'm really glad you liked it, and thank you so much for properly giving me credit.
Reply

Make it a Series in 4K, plz!

Reply