I will be participating in a collaborate project that essentially imagines Windows 10 as if it were designed by Google with their new 'Material' style.

A while ago,
wwsalmon
teased a "New Project" on his profile, with an invitation to guess what that new project would be. This was the beginning of something huge. Over the next few days the date August 10th was given, and it was let leak that it would be a huge collaboration between some of the best designers on DeviantArt. Today is Monday, August 10th, and it's time to unveil the Windows 10 Google Massive Collaborative Project.


Collaboration participants:
Here's a teaser: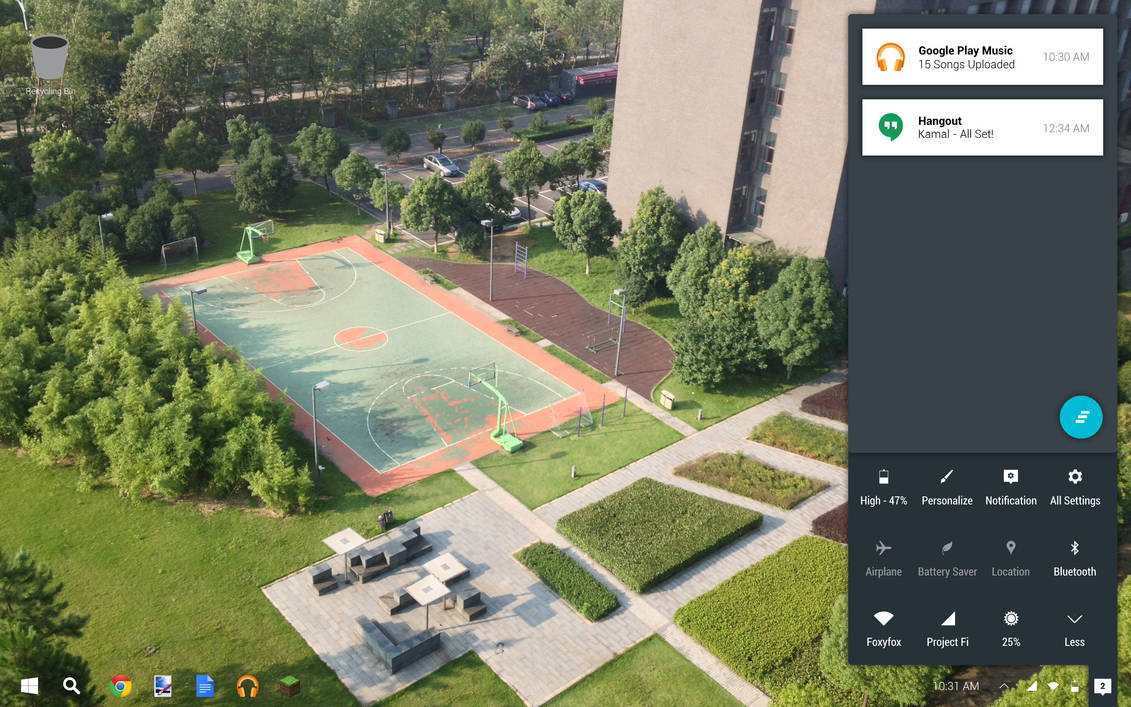 Teaser #2: Mail Client
Objectives:
- Redesign Windows 10 as if Google had made it. This means a complete material design redesign of the whole operating system, first-party applications, etc., also adding in Google services like Chrome and Google Now as default. (Redesign those, too, if they don't fit the material design standard).
- Preserve the mission and what makes Windows great as well as what makes Google products great. This means we have to preserve the power of Windows but also the simplicity, transparency, ease of use, and customer importance of Google. This is a little contradictory, so we use color and design psychology to help us. When ease of use needs to be stressed we use complete transparency, such as in the taskbar. When power needs to be stressed we use dark colors, such as in the action center. When user control and figurative transparency needs to be stressed we use material design to help us - when things on screen look like real materials, the user feels more in control of the software.
- Microsoft's continuum is a mission of its own. We need to build in the feel of one universal platform across all devices (MS philosophy), but give the user a lot of control (user satisfaction/Google/anti-Apple philosophy). This means that our concept stretches out to the mobile realm as well, redesigning first-party apps in mobile form, making the ui consistent across the two platforms so it just feels like the same platform on a different scale rather than a whole other platform with a few weak bonds to its sibling (current state of MS Windows).
- The quality standard: that of a first-party design agency. For one hobbyist or student designer, this is a daunting task. But when some of the best young designers on DeviantArt come together, we can do huge things.
- Be bold. Make art meet application. Bind the art community together. That this many designers from all over the world can collaborate on one intrepid project? That's the DeviantArt mission. But more specifically, we want to create a product that interests others, that stirs up something in the community; and to do that, we follow this rule of thumb: create something that is familiar enough that it follows the design philosophy of whatever you are mimicking, but be fresh enough that people can say with confidence that your project is unique and a work of art. A deviation from the norm, you might say.