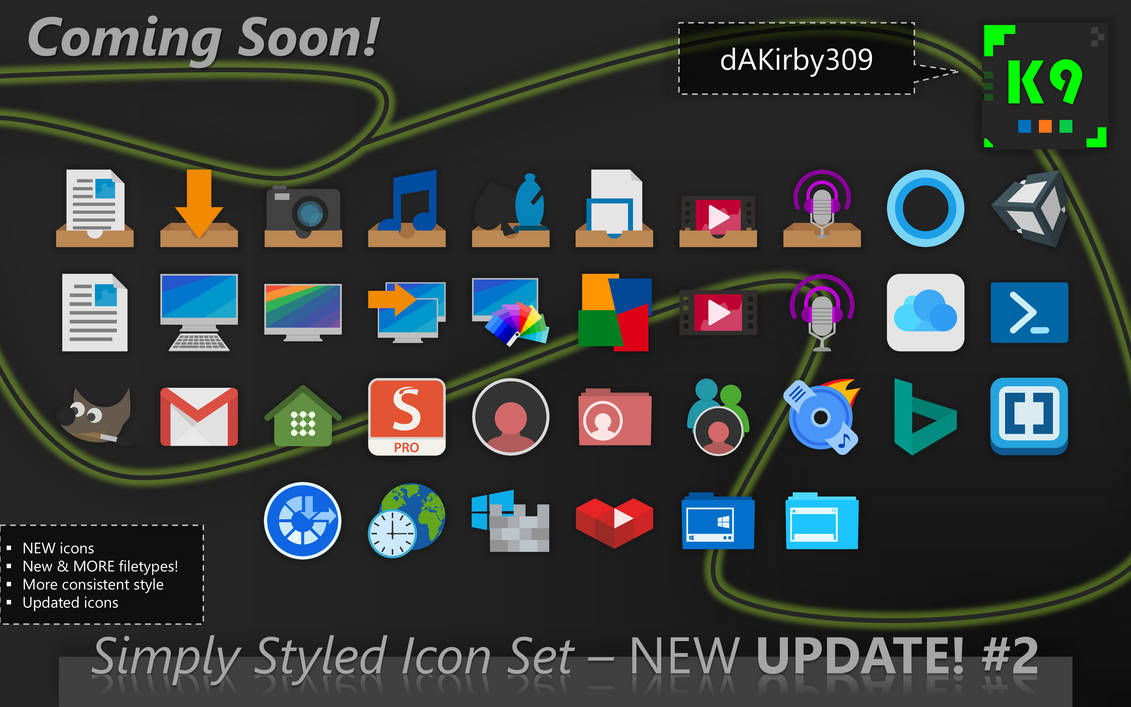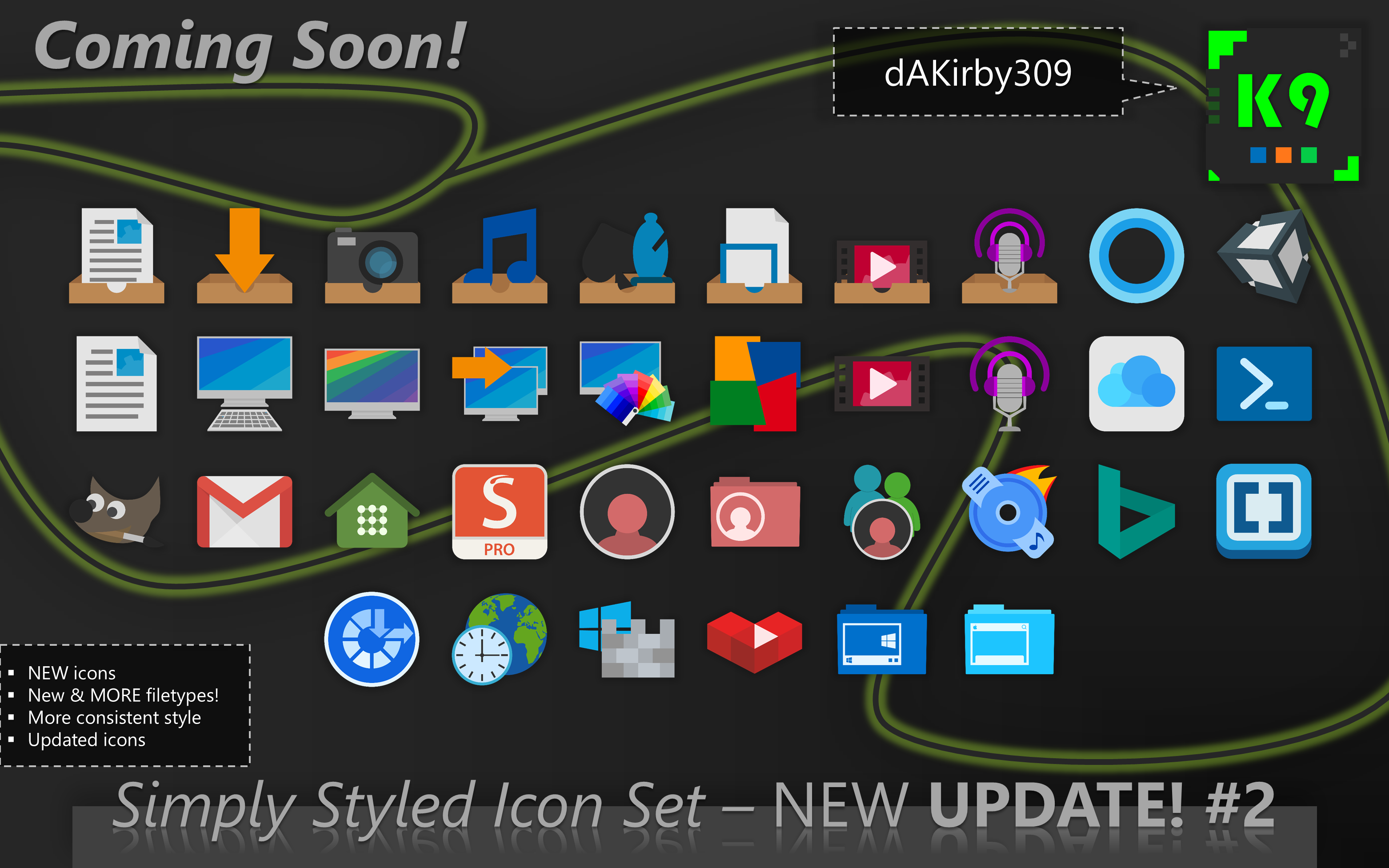 Watch
Here's a preview of a handful of the icons in a coming update to my Simply Styled Icon Sets!


Check out Preview #1:
---

Premium: fav.me/d7rmp7a

Free: fav.me/d7rmhyo



In this preview I focused on adding new icons, improved pre-existing icons and
redesigned all the Library icons!
Instead of a blue platform, they are square boxes.
MORE ICONS COMING SOON! This will be yet another huge update to the set! However, there will most likely be more updated designs to pre-existing icons rather than new icons this time around!

This update will include
new icons
,
new filetypes,
updated icons and filetypes
,
a more consistent style
, and larger elements to make them
easier to see at smaller scales.

Please feel free to give questions or concerns regarding the icons made thus far. Sorry for the long wait, but hopefully you like them.


I have a little confusion. The Previews are great, but are they still coming, or have they been rolled into the icon sets already. Sorry I am somewhat new here and its not obvious to me yet how to tell which is which for whats here and whats still on its way.
Reply

Sorry I haven't released that update yet, I got very busy with school shortly after releasing the update previews. I was going to try and release the update very soon actually. I'll see what I can do. I'm sorry for how long it's taken.
Reply

Hey, I appreciate the hard work you are putting into them, and understand the real world has to come first. Just don't think we aren't eagerly awaiting to receive them and thanks again for the work!!!
Reply

Reply

Thanks, already saw it. I don't know how I feel about it yet, wasn't a huge fan of the monochromatic/white icons of Universal Apps to begin with. :/
Reply

Kewl. But I am sad because there is no Metro UI for newer applications and updated logos.
Reply

Reply

Yeah, still working on them. But I've taken a pause on the set because I'm working on lots of college work, which takes priority. I'll finish the set eventually, don't worry.

Reply

Consider updating the iTunes icon and please add Dolby Digital Plus icon too. Thanks!
Reply

Reply

Yay can't wait!
A suggestion: that iCloud icon looks strange among other icons...
Reply

Thanks for the suggestion! Yeah, I thought so too. But I also thought the current iCloud icon looked strange... I'll see what I can do about it

Also, to be my own critic, I don't like the way that Windows Defender icon on the bottom of the preview is looking... I'll refine that one further too

Reply