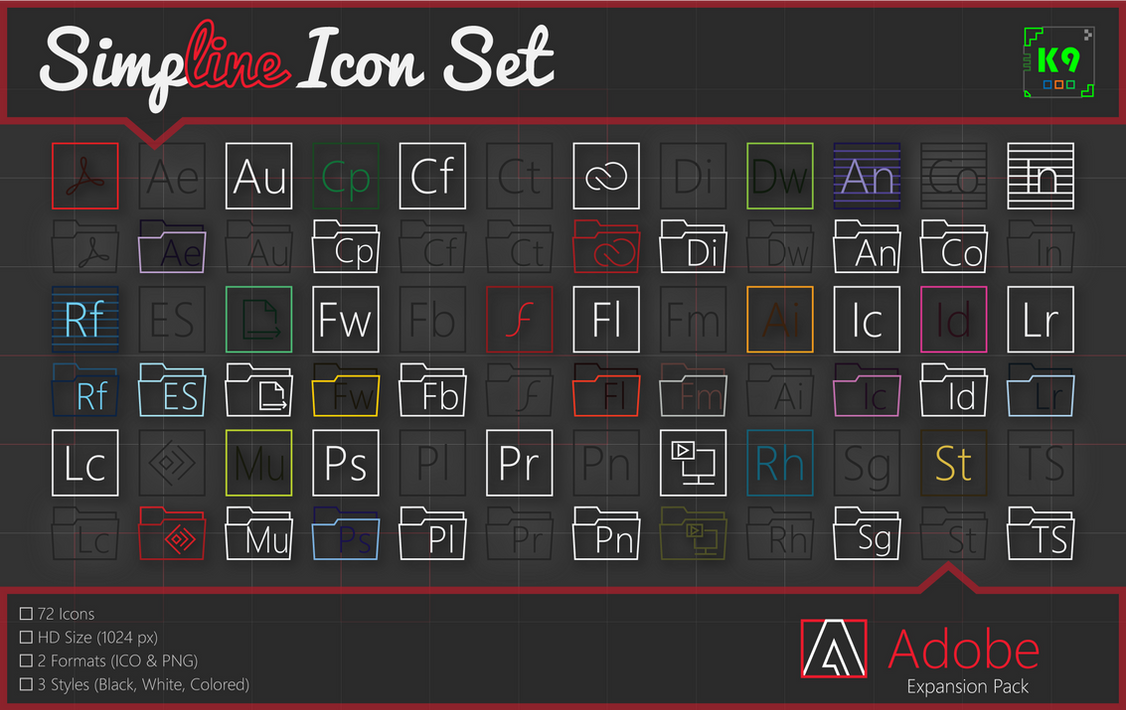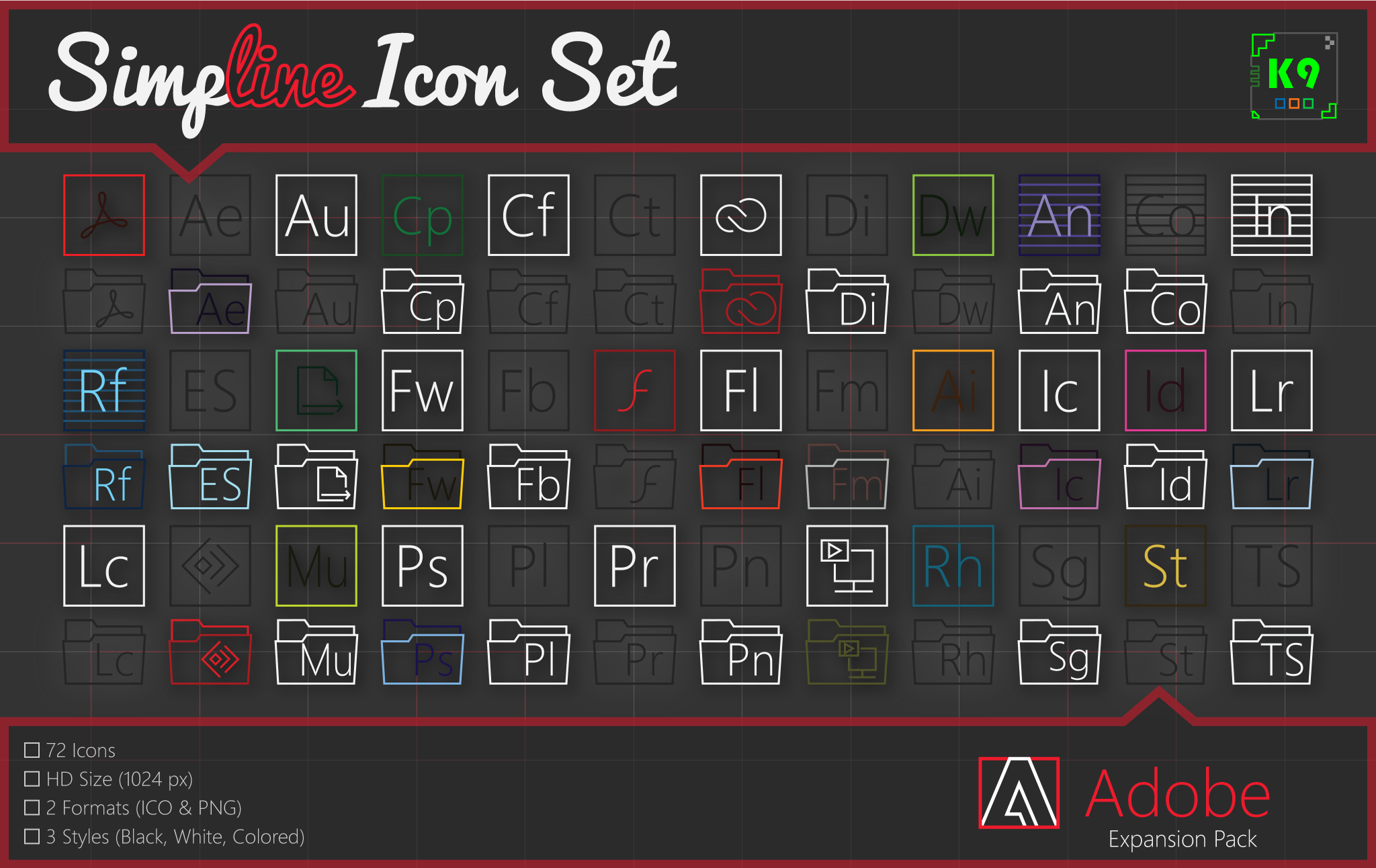 Watch
Uploaded:
May 16, 2015
Last Updated:
May 16, 2015
■

OTHER EXPANSIONS TO THIS SET:

Office 2013:
fav.me/d8szo1i
---
■ Adobe

Expansion Pack

Many icons are yet to come!! If you are interested in this set and/or style of icons and want to download other icons in this style, I will design them for you and release them in the coming weeks! So if you want to see more and be notified of when more are released, add me to your


An Adobe expansion pack of my new icon set.

I call this set "Simpline" because the icons are made of simple lines and styles. This is a relatively new style that is commonly used in Windows 10, iOS 8, OS X Yosemite, and many other places! I really like the style.

My plan is to release different segments of this icon set in different deviations based on relation. What I mean: a release for Office 2013, OS-specific icons, social media, Adobe icons, popular apps, etc. So that way it is more tailored for what you want. If you don't want, for example, OS-specific icons, you can just get what you wanted in the set, such as popular apps.

So each segment of the set will be in separate downloads!
---
■

ICON SET INFO:

This expansion pack contains
72
icons in 3 different styles (black, white, and colorized)!

ICO (256 px) & PNG (1024 px) formats!
---

RULES FOR USAGE:
You may use these icons
however
you like,
BUT
you are NOT allowed to redistribute these icons in any way! They are strictly for personal use, and selling
ANYTHING
that contains my icons in any way
is strictly prohibited!
---
■

SPECIAL SECTION:

DONATIONS OF ANY AMOUNT FOR ALL MY HARD WORK ARE ALWAYS ACCEPTED AND HIGHLY APPRECIATED!


CLICK HERE TO DONATE TO ME!
Thank you so very much!
---
■

FOR A BUSINESS TRANSACTION:
If you're interested in using these icons or interested in having me make something for you for a commercial product or service, you can contact me by sending me a Note here on DeviantART!


---
©
2015 dAKirby309, DeviantArt. All rights reserved.