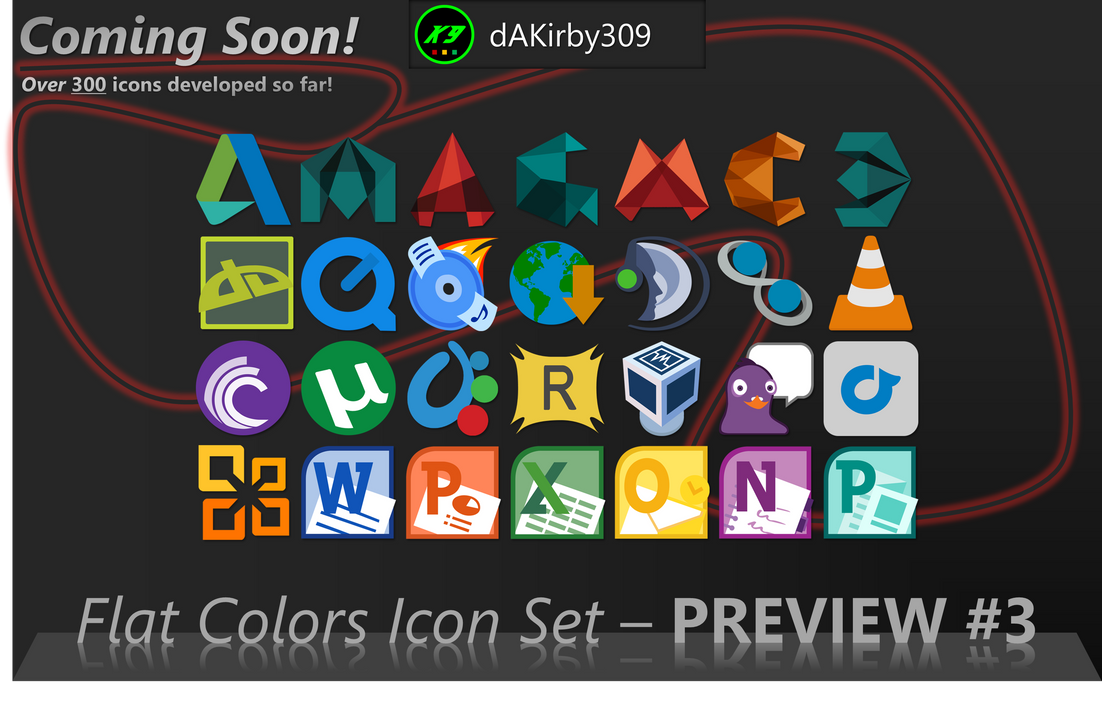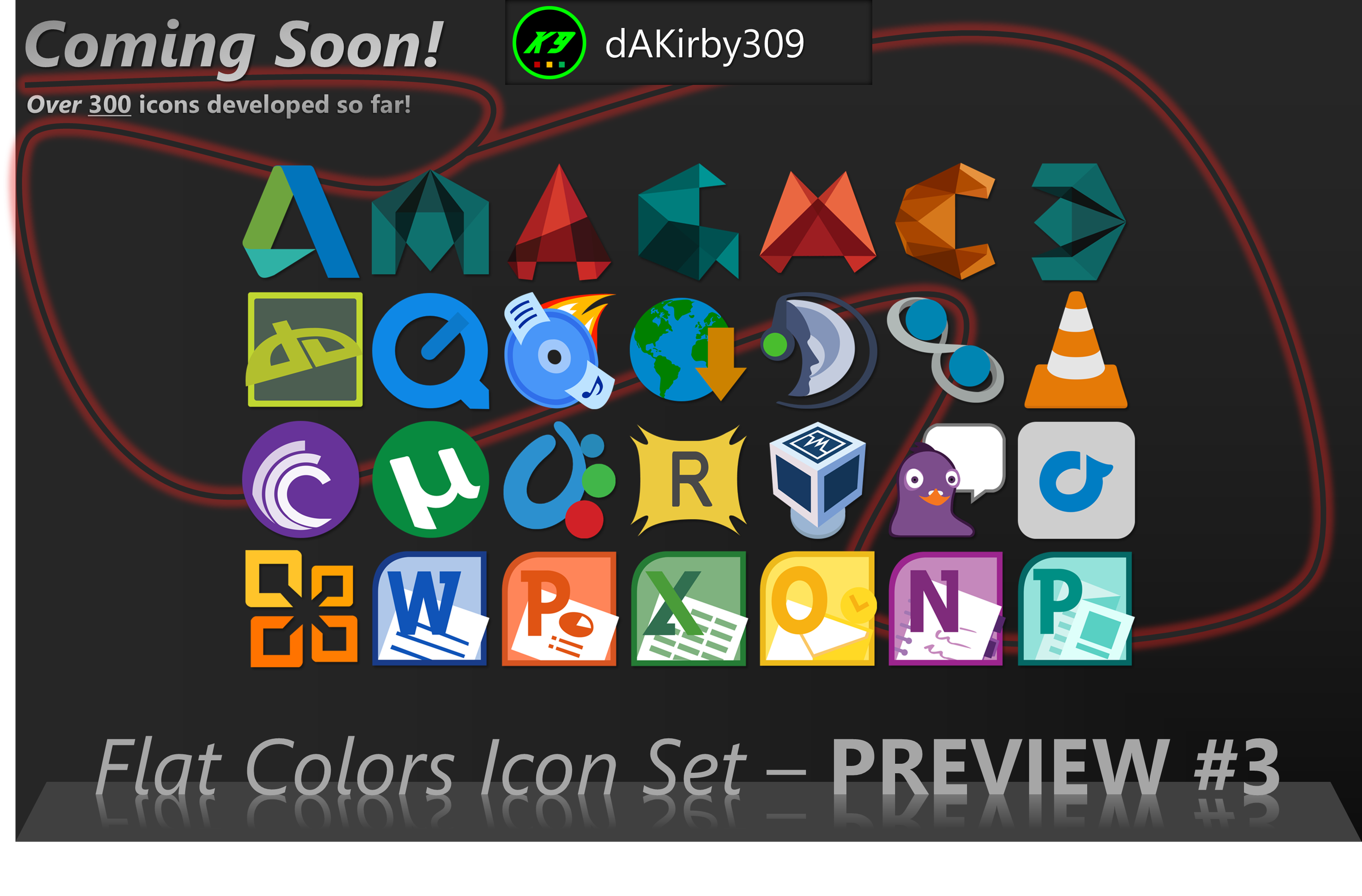 Watch
UPDATE: Icon Set IS FINALLY RELEASED AND READY FOR DOWNLOAD!
---
This is NOT an icon set download! This is a picture of only just a few of the dozens of icons I have already developed for this coming set! And many more are planned!
Here is a third preview to my newest icon set: "Flat Colors Icon Set" (name may change)
To see Preview #1 (showcases many other icons from the set), click here: dakirby309.deviantart.com/art/…

On this preview I am showcasing many of the Autodesk 2014 icons, Office 2010 icons, and many other various icons! I have been working very hard on this set whenever I get the chance, I'm still working on it and it shouldn't be
too
much longer!

This set will be very large when completed,
AT LEAST 300-350 ICONS WILL BE INCLUDED!!
Possibly more! Hope you enjoy!

Keep a close eye out as the set should be done soon!! Add me to your

if you want to be notified when the set is released!!
And I would love to hear any feedback from you! Also, I still haven't decided on a name for the set, maybe you can help!