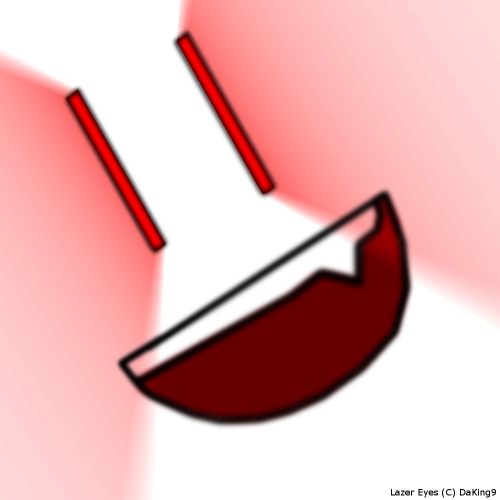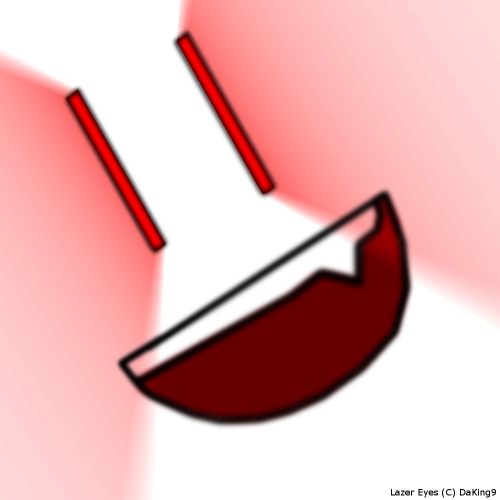 Watch
Bwahaha, I had the idea last night to let Timothy use his lazer eyes.
(In the spelling of the word "laser" I prefer to use a "z."

)

LAZERZ! he got his wish. O NOEZ!
Reply

IMA FIRIN MAH LAZER!!!!!

anyways it's too simple for my tastes.
Reply

The simplicity is key, mah boi. XD Though I can understand how it doesn't quite appeal enough to some people.


And YA HE BE FIRIN HIZ LAZER!!!
Reply

Just like how you commented on my midna bg saying it was too busy (either that or agreeing with CS). Simplistic bgs to me are like sort of eh whateva bgs.

xD so you've seen that too? have you seen mukips insane edition?
Reply

Yes, exactly like that. But in the reverse.

lol, I rewatched that yesterday. XD
Mud?
Reply

Have you seen 9000+?
or Caramelldansen?


Kip?
Reply

Not 9000+ Specifically, but over 9000 is overrated. lol

Haven't seen the original caramelldansen, but so many variations of the dancers, it's not even funny. =\ Okay maybe a bit. XD


And kip? Nevah heard of it.
Reply

Caramelldansen is so kawaii!!! execpt if you aren't a complete anime freak like I am.
Reply