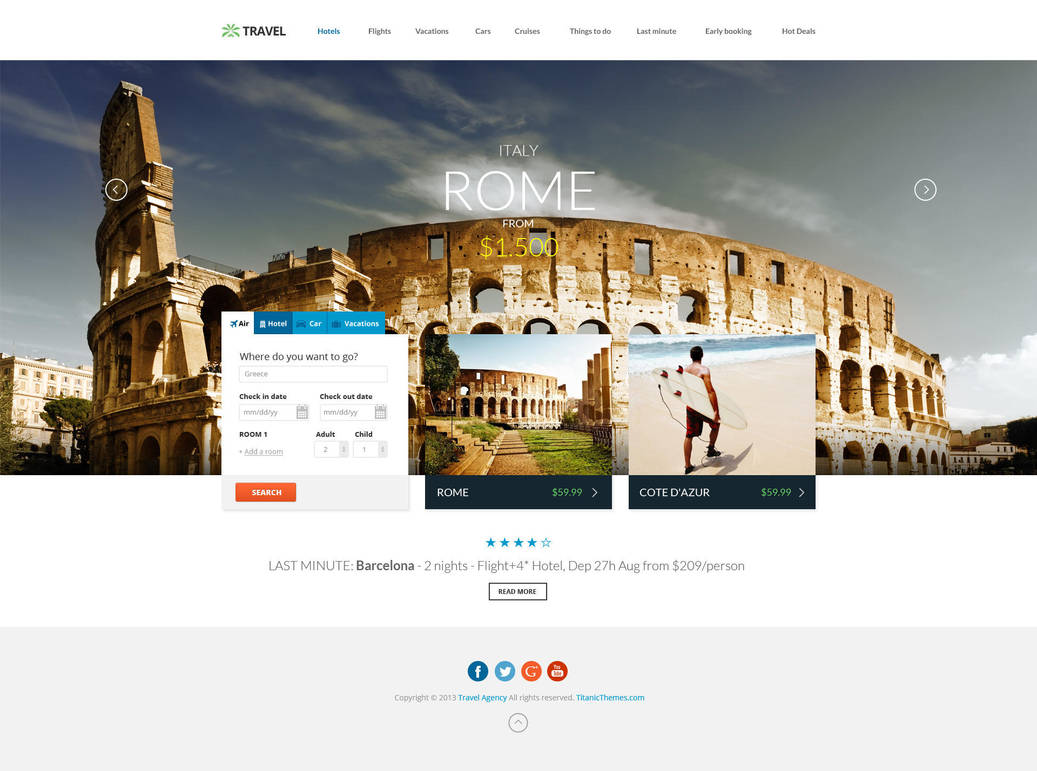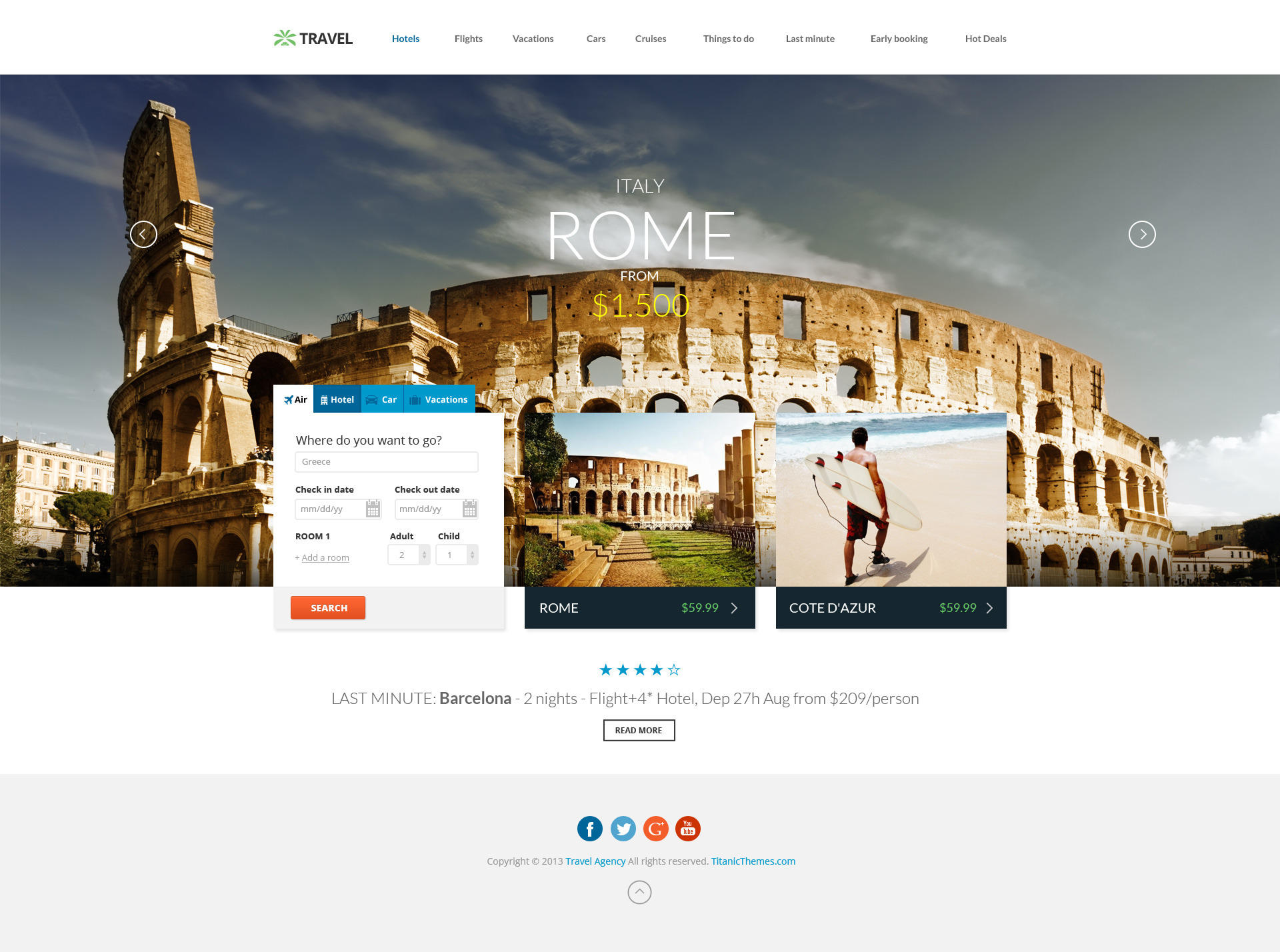 Watch
We just released Travel, a clean and complete booking HTML5 responsive template for travel agencies based on bootstrap 3.

Nice template. I have a site
htmltemplatesfree.in/
where I will show case all the free html5 templates. If you have any old and unused template please give me. I will place it on my site. Thanks in advance.
Reply

Reply

Reply

Reply

Reply