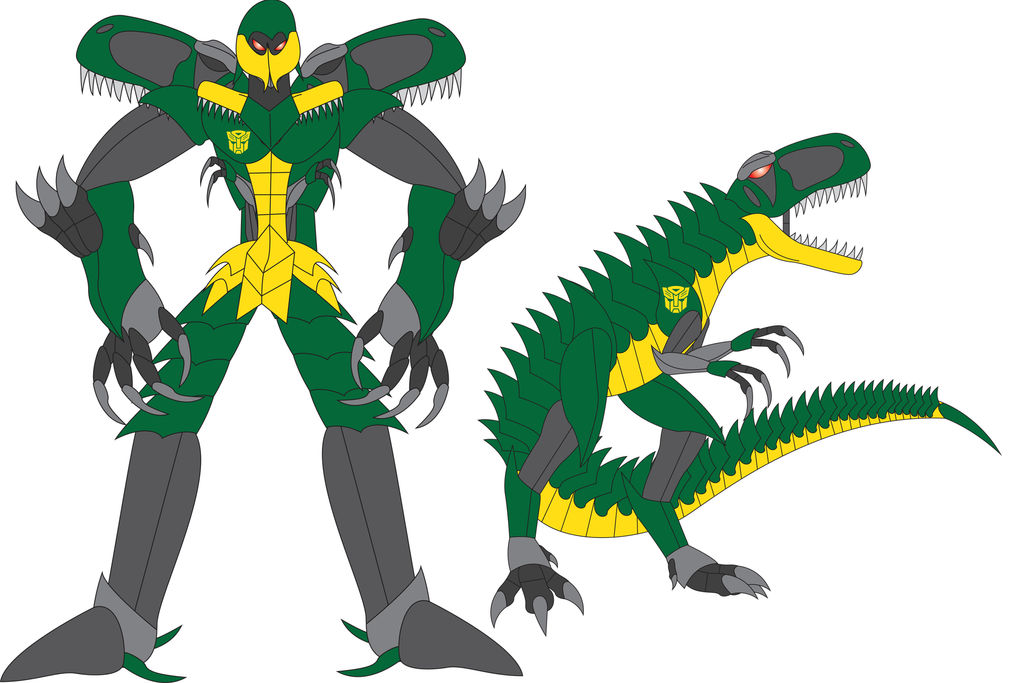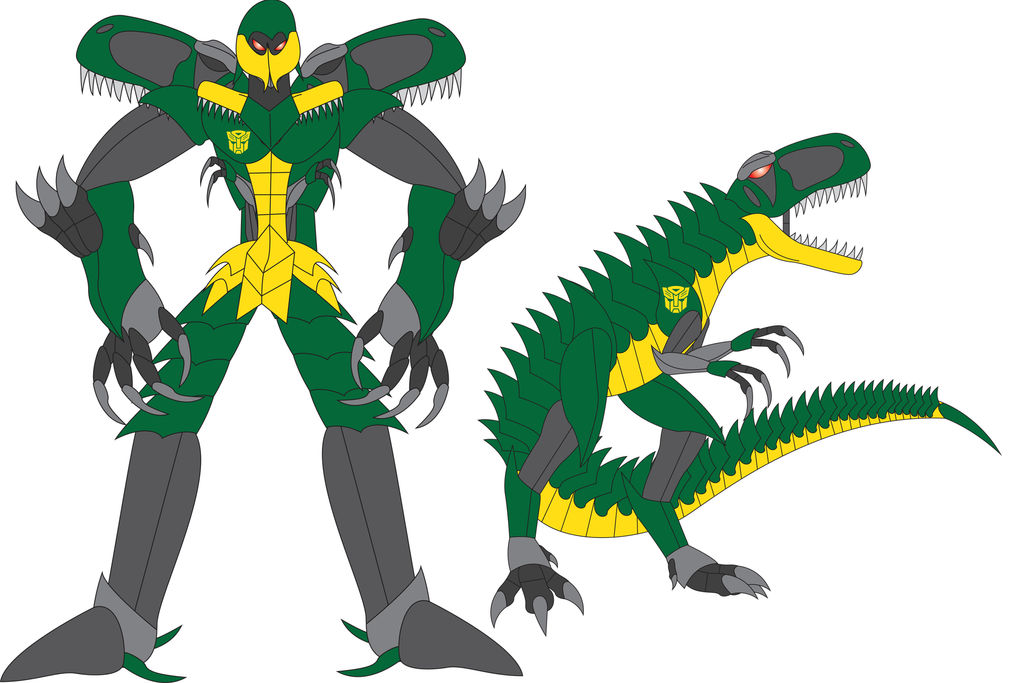 Watch

Nice picture. Let me guess he's Grimlock's friend?
Reply

The heir to the throne. Looks great!

Scowl time!
Reply

Thanks.

Let's hear about Scowl.
Reply

I especially like the way his head looks, very bulky. It fits his character.
So my version of Scowl is very different then the original.
Scowl is a direct descendant of Snarl, his metaphorical grandfather. The bot is renowned for his massive temper and history of smashing whatever he can. Sometimes his temper makes him go berserk, lashing out at anything in his line of sight. But at his spark, Scowl knows what's right and will do anything to help his fellow Dinobots.
Scowl carries two weapons. His first being a Pulverizer Blaster, a shotgun that fires sonic rounds that shake the target to pieces. But Scowl prefers getting his servos dirty by using his favorite weapon of all: the Kaboomer, a massive hammer that creates shockwaves on impact.
vignette4.wikia.nocookie.net/t…
Just with a face mask.
Reply

Have I heard of this guy? O.o
Reply