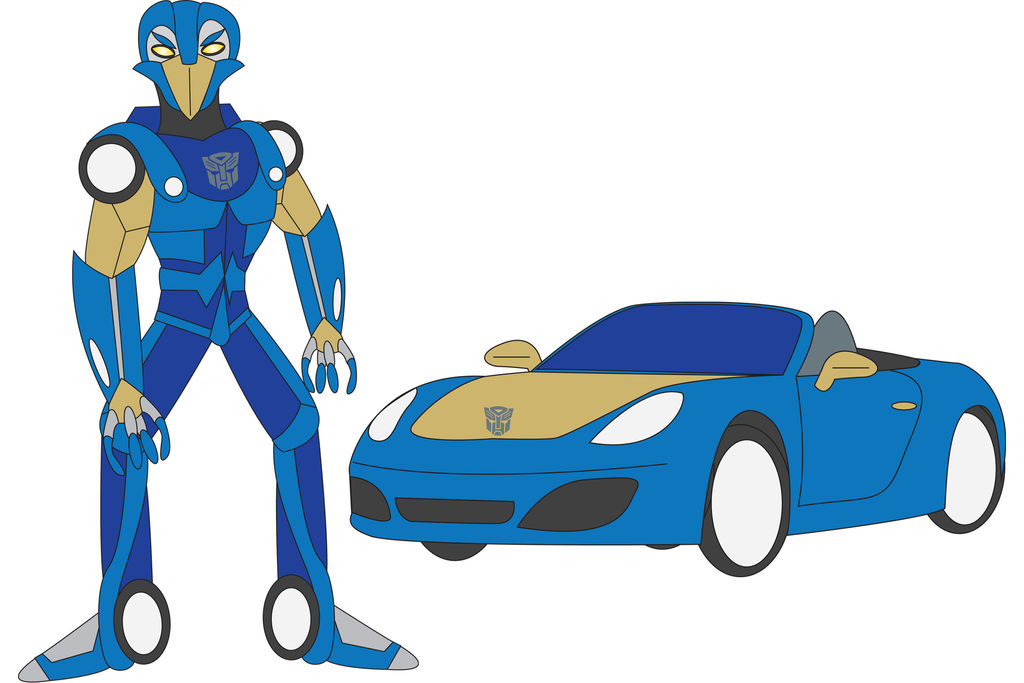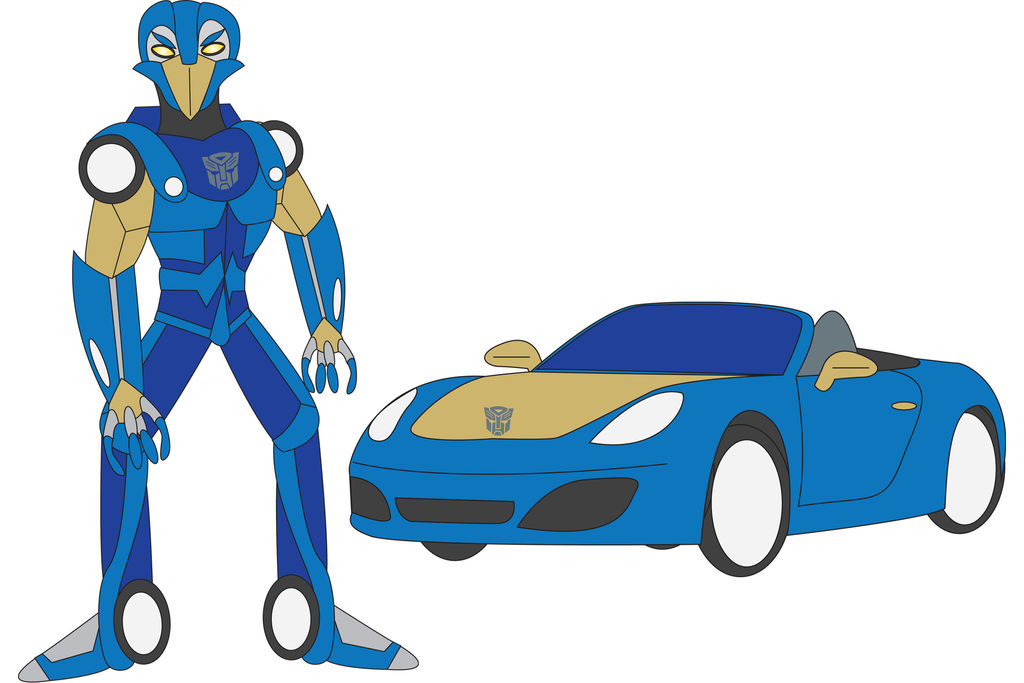 Watch

His design and color scheme remind me of Evac from the ride.
Reply

Reply

The speedy sniper.

And thus ends the Escalation line...unless you wish to do the edits.
Reply

Which edits do you want? I would like to know in case I do go with it.
Reply

Grimlock, Slug, Megatron, Soundwave, Hardhead, Sixshot.
Reply

Alright. What do you have in mind for each?
Reply

Grimlock should have a yellow visor, a headcrest, black highlights and in Rex mode, a black cyber feather Mohawk...what I love Fossil Fighters.

Slug should have his IDW headcrest

Megatron should have a Last Knight style look, Fusion Cannon is much larger and isn't the tank cannon. Alt mode change is Osprey and Tank.

Soundwave, wait didn't we talk about him?

Hardhead has a massive shoulder cannon and optional tank mode.

Sixshot should have Mirage's base, minus the arm blades, the back doors extended to jet wings, tank cannon Katana sheaths, a masked Knockout head and Sixshot colors.

I also forgot Starscream, he's just got an RiD style look.
Reply

Alright then.

I'd like a recap of Soundwave please, shortened up a bit.
Reply

Gladiator look
40.media.tumblr.com/09b9e44056…
, Combiner Force colors, shoulder mounted Gatling gun and two alt modes, helicopter and armored vehicle (Neo Bonecrusher)
Reply