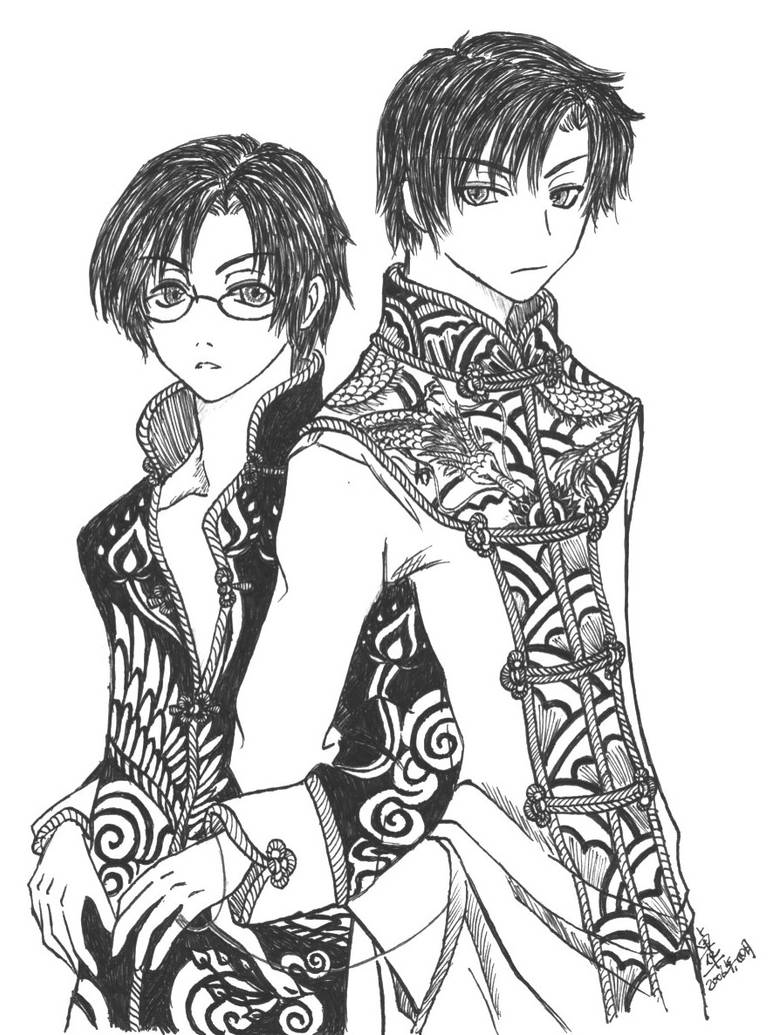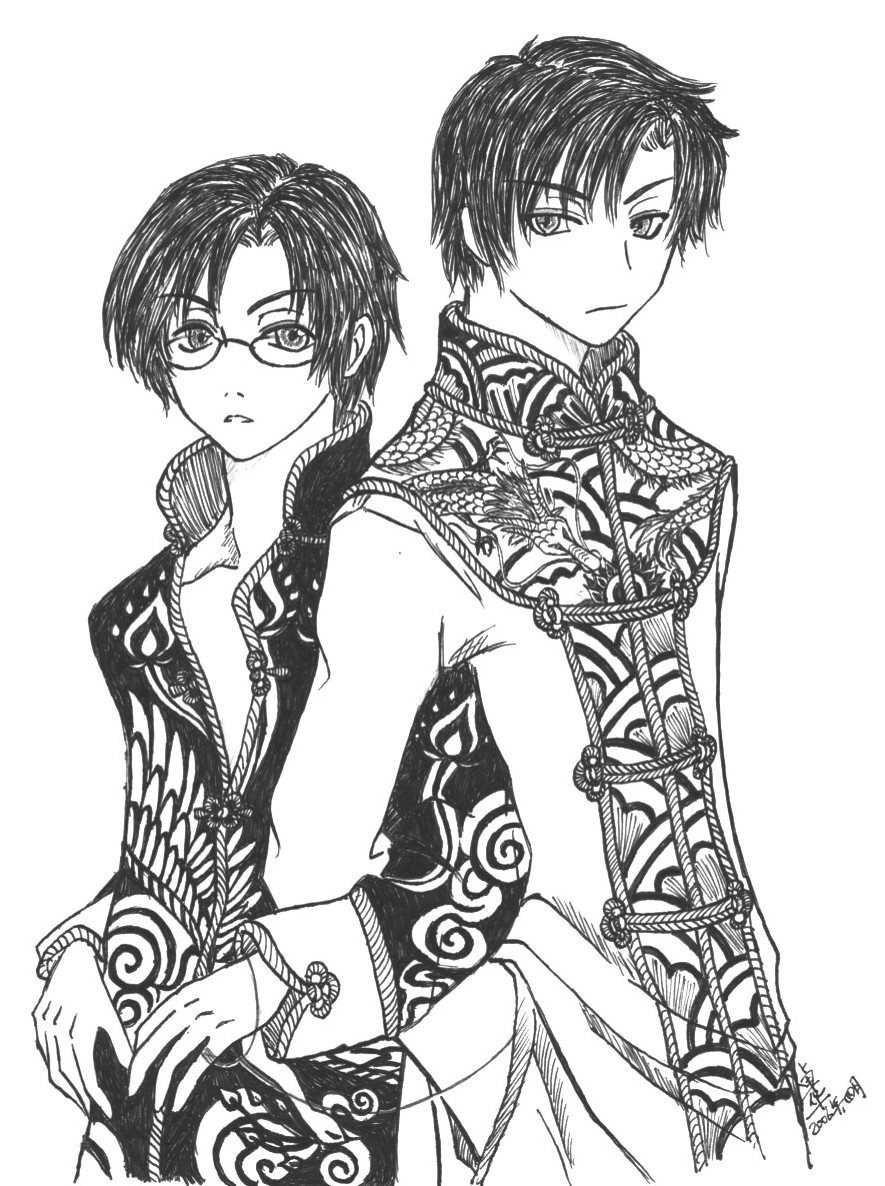 Watch
From xxxHolic: Watanuki Kimihiro & Doumeki Shizuka

Because they are SO canon. Come on, this is Clamp!


I really am on a roll this weekend. This one was a pain to ink, and took a while, too. This is what happens when I got sucked into the spirit of drawing pretty dresses.