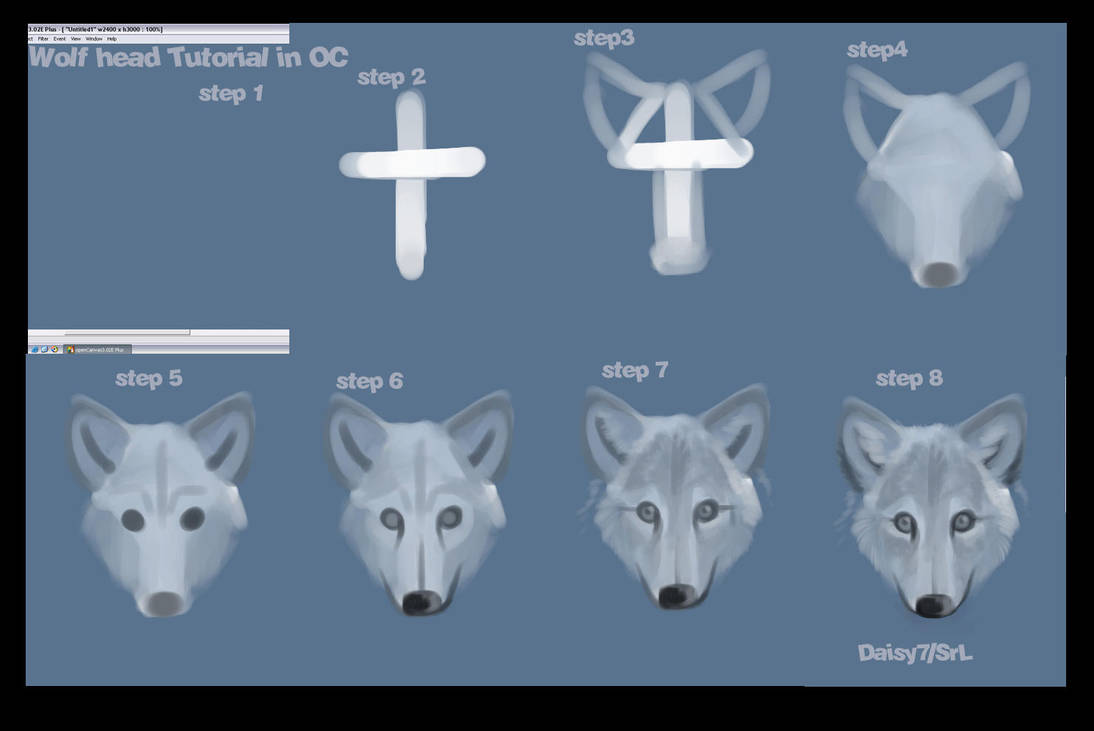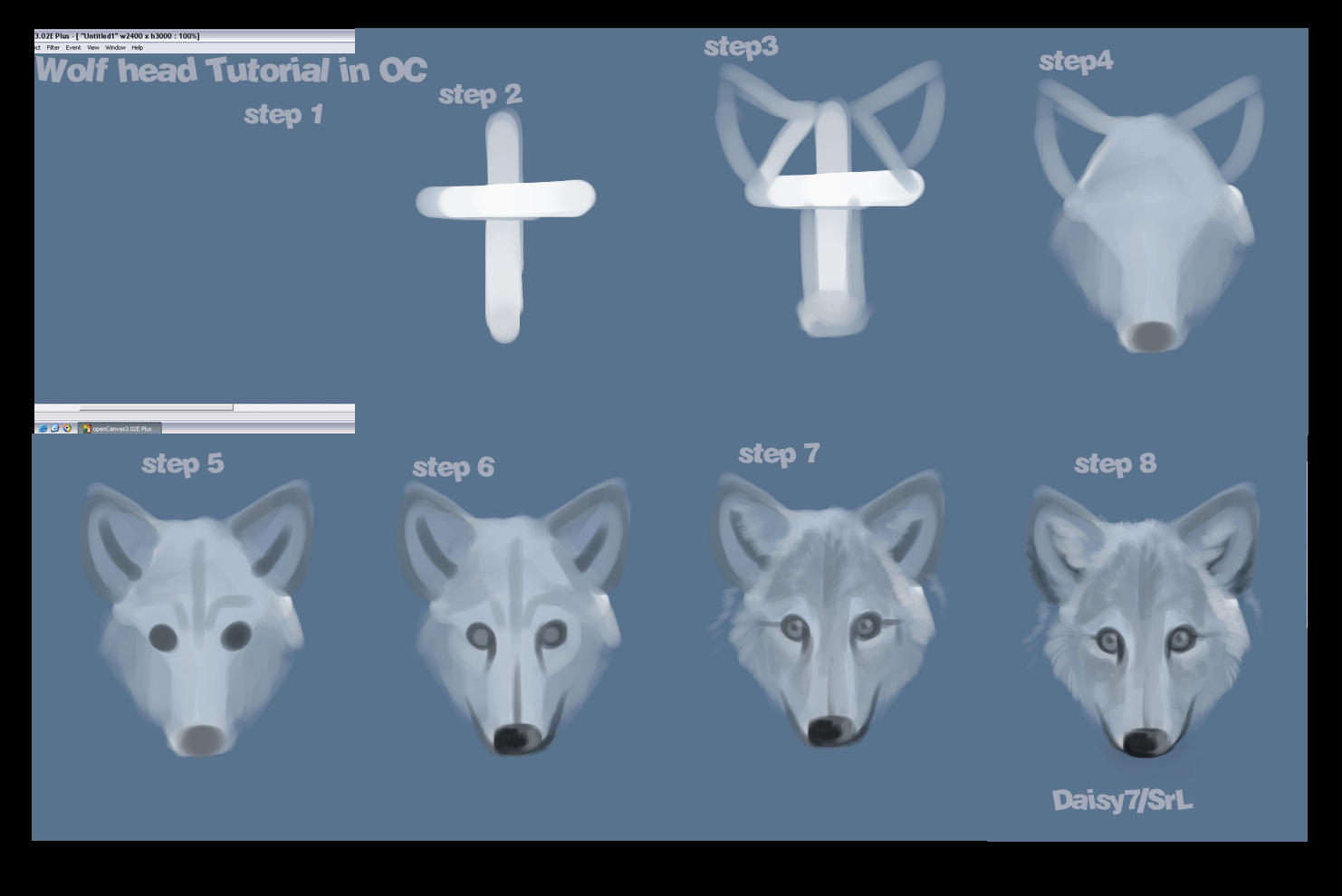 Watch
Ive never submitted a tutorial to DA before..but people kept asking...and this goes in miscellanious right?...there wasnt a section for OC..its a large image..I draw big

This is my tutorial for how I make easy wolf heads...its pretty simple, well atleast to me it is..Please be original and come up with you own style..I dont mind people using this as a reference though

Im an aweful teacher peeps...enjoy!

all of this is on one layer

Step 1- Pick a dark color for the bg...I dont change the color of the paper, I just floodfill, because I normally color on one layer, so that everything blends together...if you need to erase, then choose the color you picked for the bg

step 2- Pick a color, I chose white-ish blue, make like a cross shape with a semi large brush.

step 3- I chose a little bit darker color and drew the ears and the top of the head..and I started shaping the muzzle.

step 4- take another dark color and fill in around the muzzle and on top of the head..it sorda makes it 3d-ish..and I also chose black and made a spot where the nose goes.

step 5-where the head makes a 'Y' put the eyes at the top of the 'y'..I just make black dots for eyes..do your ears. and I also started showing the facial structures, around the eyes..and dogs, on the top of there heads have this line, where the fur parts and it goes down all the way to his nose...which I havent added yet.

step 6- I added more shading above the eyes and below the eyes and added sommore white to bring out his cheek bone under his eyes..wow I say eyes alot..ITS AN IMPORTANT FEATURE..add it some irises, and a little highlight on the nose

step 7- now we're blending..I took a darker color and darkened some of my fur and shadows..and I also used a smaller brush to add in some fur affects..the same with the ears..I took a small brush and a white-ish color and added some fur on the ears..and some extra fur that would be behind his head on his neck. Add pupils and a little shiny spot in eyes.

step 8- continue with the details...add more furr..use smaller and smaller brushes for little individual strands of fur.

and voila..eventually you will have a wolf head.