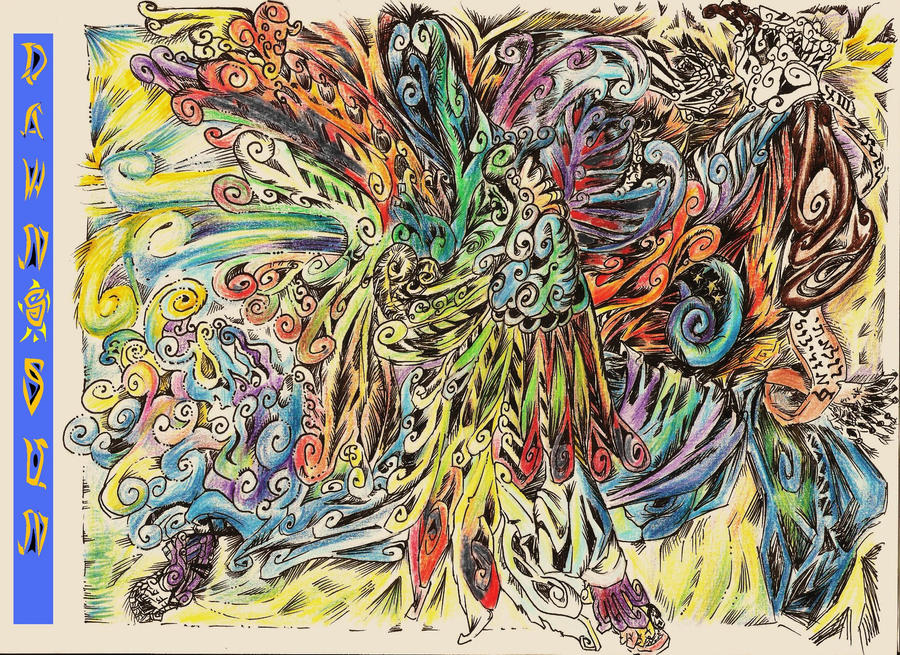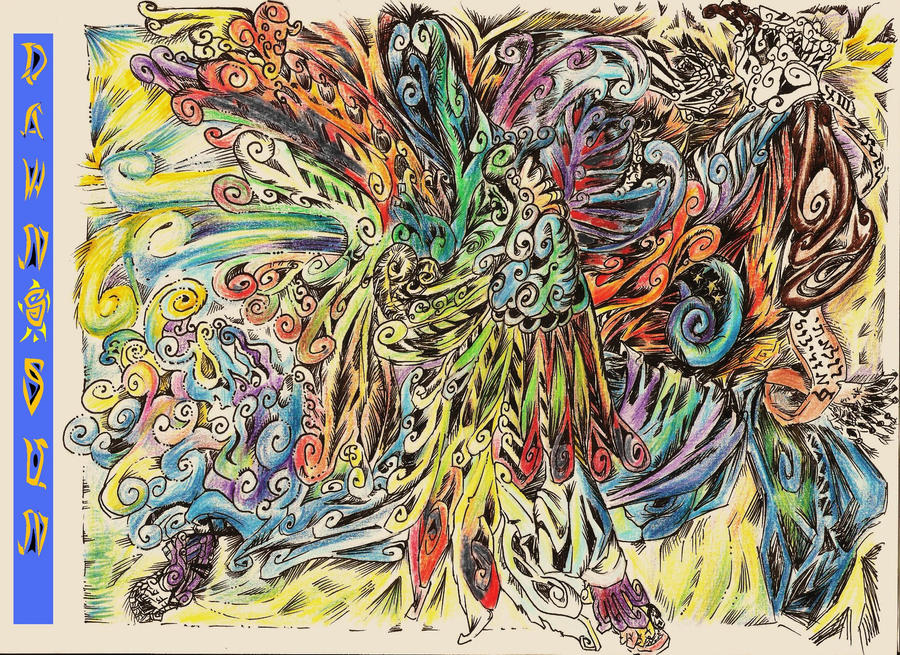 Dawn's Son/Sun
(a parable)

Neither threatened hell beneath me; above lies, only sky

Gel pen with pencil crayon and marker

"Dawn's Sun" , David Que 2010

wow, brilliant, I do see now where the poem was coming from. Love the patterns and colours and flow and the feeling of exhuberance.
Reply

Nicely detailed and colored. I really like the forms and movement. Very dynamic and beautiful.
Reply

Wonderful. The colors are hip and take me back.

Great work.
Reply