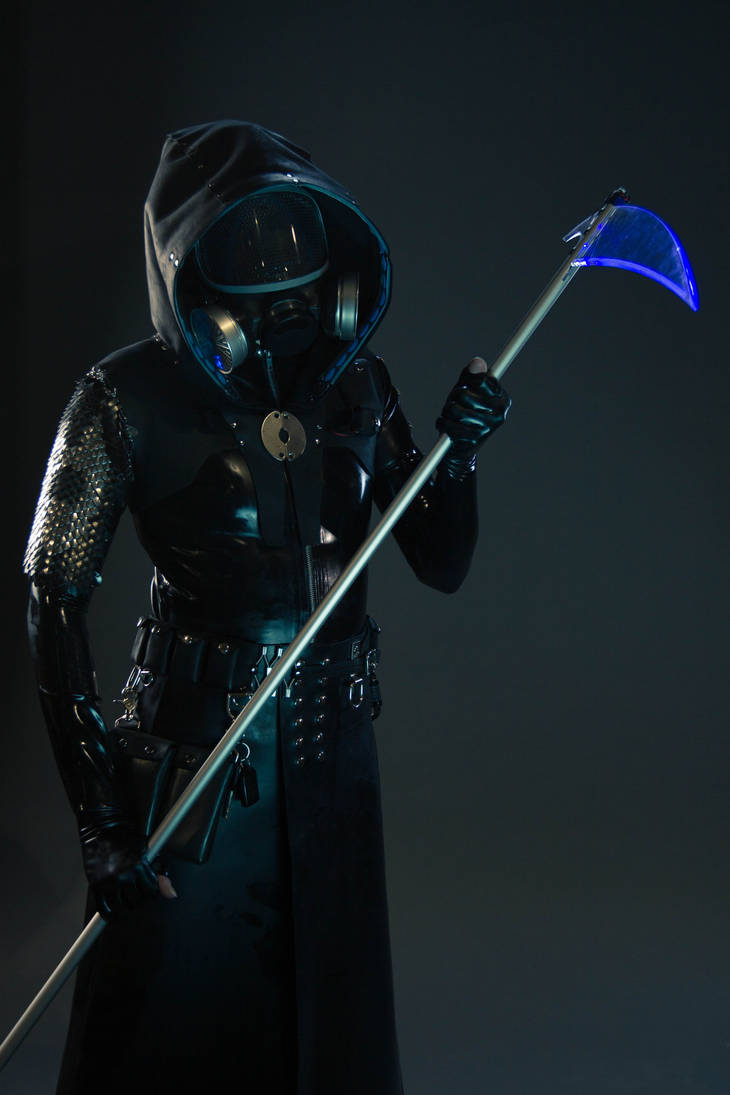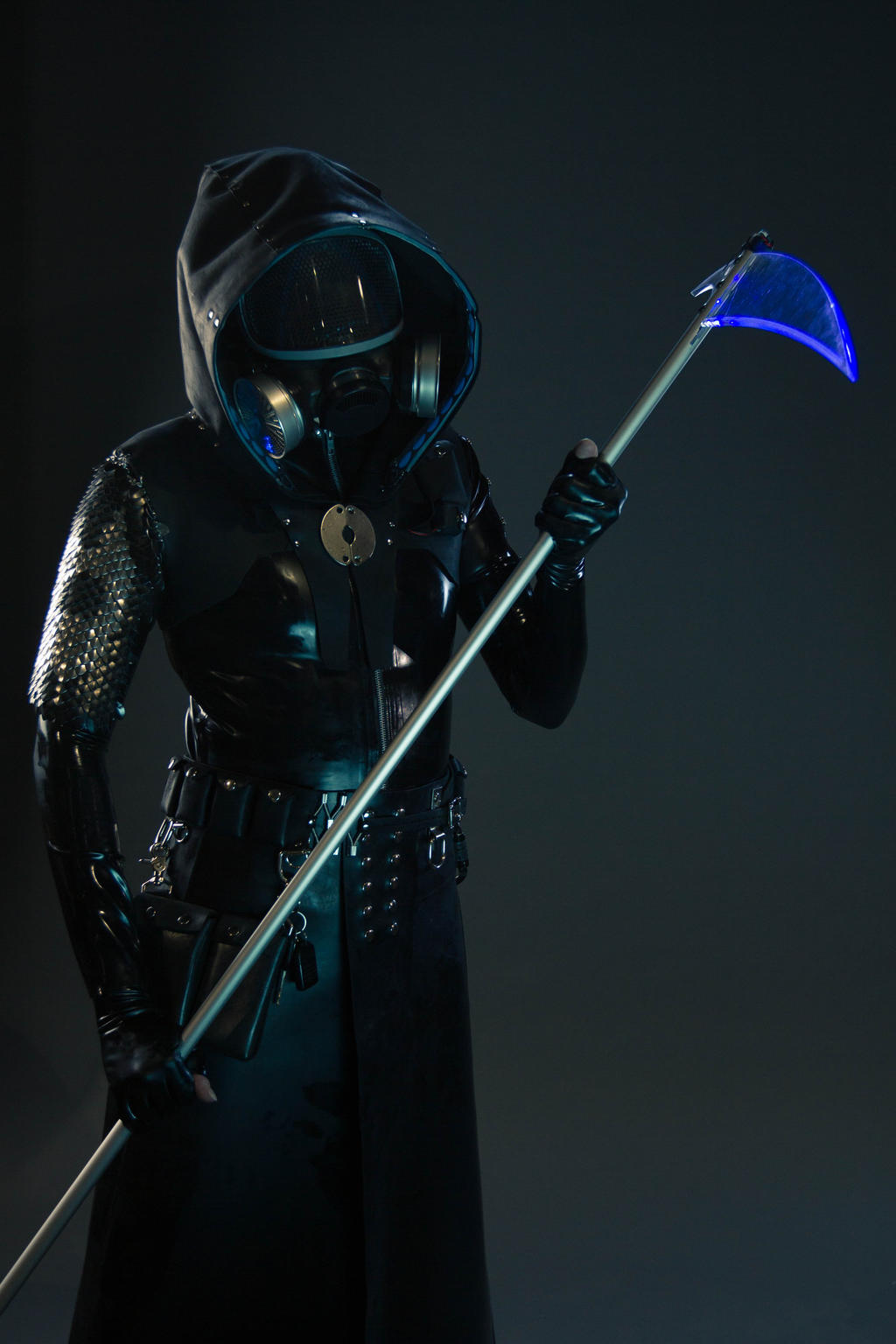 Watch
Original costume / character. photo taken at anime north in 2013. unknown photographer at this point.

Over 200h of work; many materials and manufacture methods.

Really cool creation you assembled here...is it latex?
Reply

is all the materials. Latex, neoprene, leather, aluminium, titanium, steel, plastic.
Reply

it's a fantastic work...I would wear this robe until It felt apart from my body *grins*
Reply

thanks. hood and skirt will last a rather long time; prob more then you would want to wear it. The skirt alone is ~ 10kg.

is not quite a robe: many parts.
leather hood with scale shoulder and el-ribbon trim
long sleve latex top
neoprene skirt
leather utility belt
modified gas mask (mesh visor and glowing filter cans)
led scythe
Reply

I had a feeling it wasn't a whole garment, but It really gives a good illusion that it is...10kg...that's a lot man...although I have a feeling the mask by itself, with all the props is way far more demanding. You are really complete with assembling things and I like your visions...I think I will stalk your work, if you don't mind
Reply

Thanks. The heavy leads to sore hips by the end of a con day. latex is no prob other then is damn cold to wear; think was ~15C that day. other place for stalking is fictionalclothing.com and other online by that name.
Reply