Send me a
note
if you are willing to ask for a commission!
----Introduction-----
Hi! I'm Daidus, I am still in training on becoming a better painter!
I don't really do commissions because I feel like I'm not good enough/at that level.. Normally I just feel like painting
whatever I feel like painting, but if you are feeling that I am, then commission me away!

My prices are a little high for where my skill level is at currently, but that is because I don't feel like getting piles of request with little to no
reward, because I do spend a lot of time on each painting...
----Pricing-------
-Prices depend on what you request. It will range from the workload.

-Black/white sketches will be waaay more cheaper. Maybe 10-20$ (varies)
a4.format-assets.com/image/pri…

-Quick Cell-shade will be cheap. Maybe 15-40$ (varies)
i.imgur.com/NaNFoL2.jpg
a5.format-assets.com/image/pri…

-Painting will be not cheap. Maybe 40$-100$ (varies)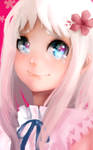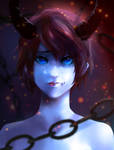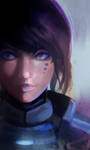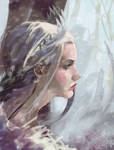 -I am willing to paint mostly anything you want (anime or anime-realism rendered)
-You can pick any style you like that you saw in my gallery
-I don't do NSFW or super ecchi but I can do sexy

-I can TRY to do mecha but chances are it is not my strong suit

-I don't do yaoi, sorry

-I WILL add more money for extra characters
Hi guys, be sure to follow me on Tumblrrrr!! I post WIPs/sketches all the time

daidus.tumblr.com/
See yah!