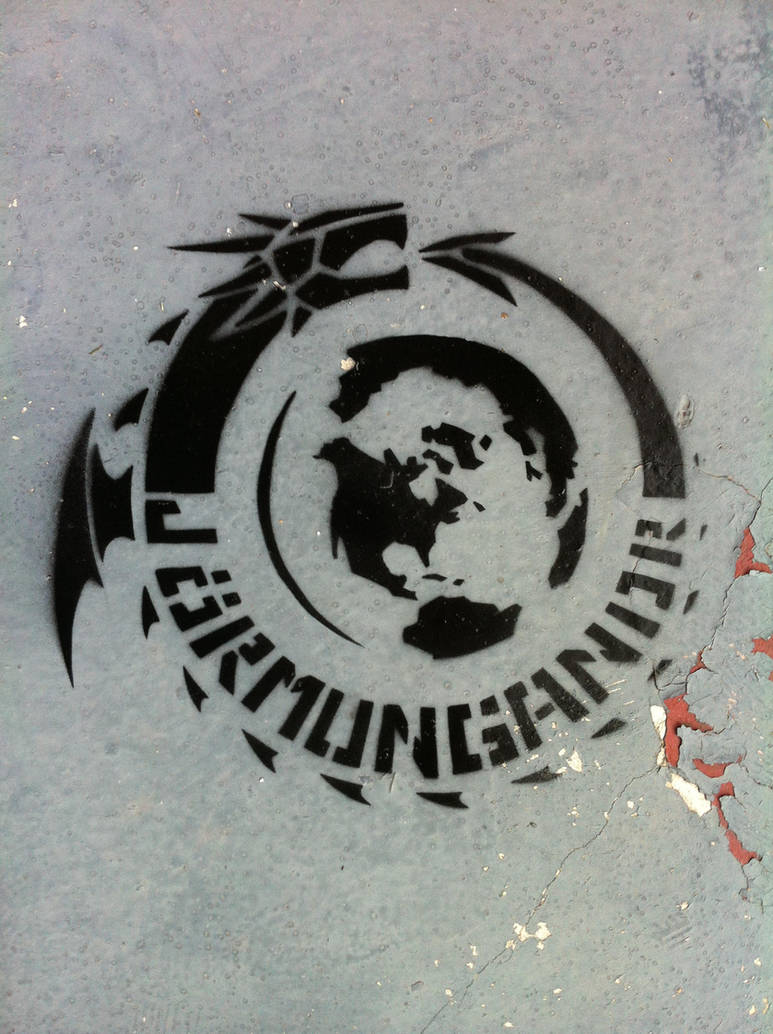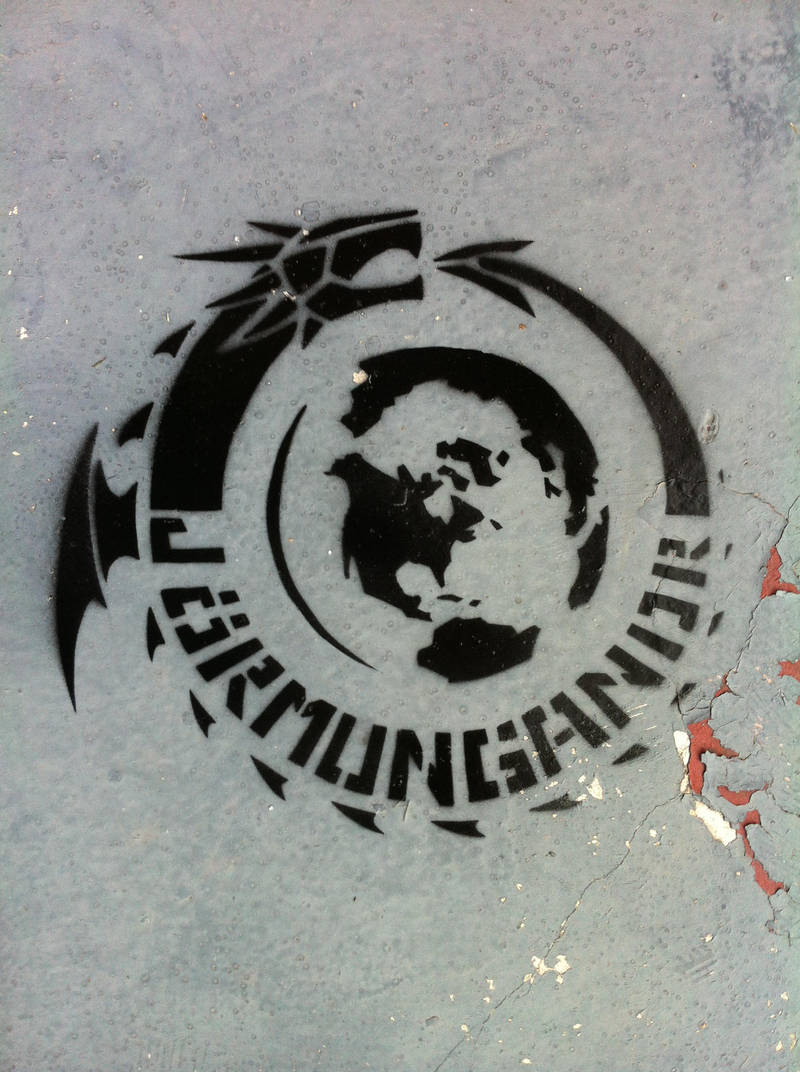 Watch
I've been playing around with stencils and spray paint.

This is one of the later, more ambitious attempts (why does Jormungandr have so many letters? WTF Loki). Jormungandr, AKA the World Serpent, is one of the apocalyptic Norse deities involved in Ragnarok.

I painted this on a friend's front porch. Its about as close as my embarrassingly law abiding self will get to graffiti.

Any chance toud mind if i changed this up slightly and used the idea?
Reply

absolutely love it!! it sounds so familiar... yet I can't recall where I saw it.... :I
still.. it's awesome <3
Reply

The World Snake, one of Loki's sons in Norse mythology.
Reply

Ohhh.... Well... Then i don't know how I already knew that image
Reply

Do you watch anime? Jormugandr shows up in one anime I know, under the name "Yamino."
Reply

maybe the globe part of the stencil makes it look familiar?

The serpent biting its own tail is a pretty common motif, and Jormundandr was a major villain about a year ago in Marvel comics as well.

Those are the only things I can think of.

Unless you've been running around on people's porches in New Orleans.
Reply

Haha weird.. I haven't heard of those things in my entire life (even the new orleans porch, lol) but yeah... Maybe it's the world thingie with the snake which makes me feel like if I already saw it.
Reply