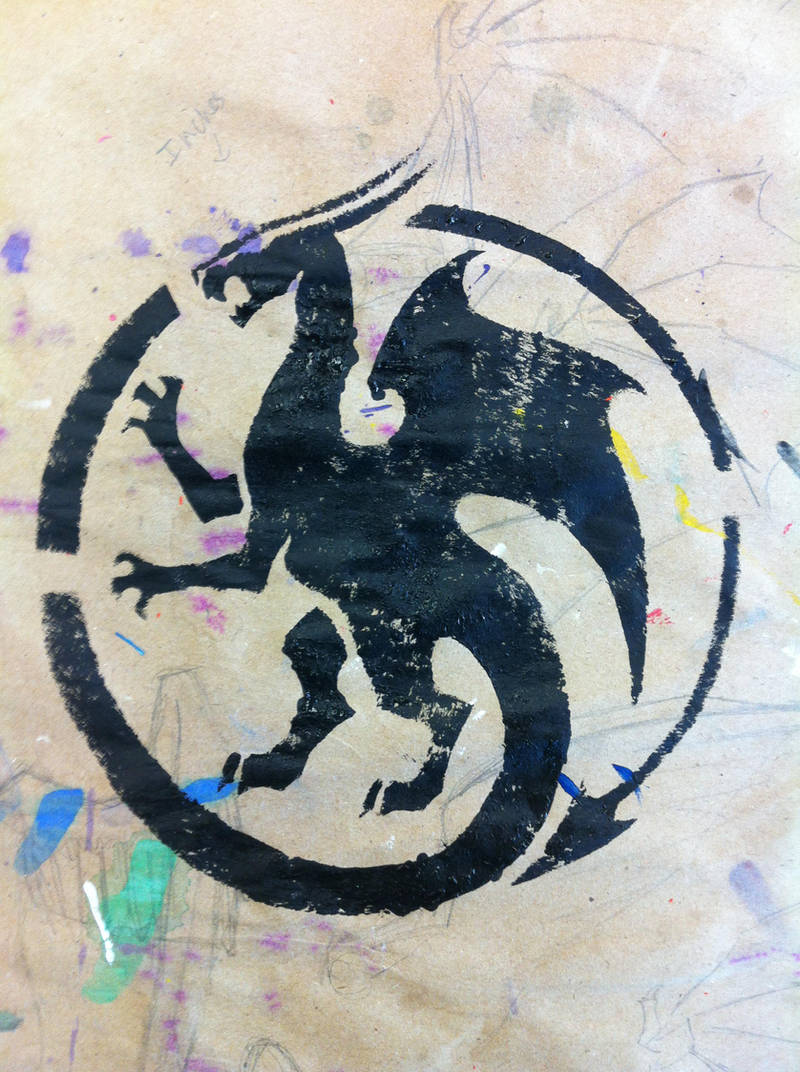 Watch
This was the first stencil I tried.

I painted it onto the butcher paper covering the tables in my class room. I feel like the random doodles in the background are kinda fun.

Is that another dragon in the background?
Reply

Kinda

I sometimes use the butcher paper on the tables in my classroom to draw examples for my students. One of my kids wanted to work on drawing angel and demon wings so I sketched out some quick wing examples on the table so he could see the bone and muscle structure. It ended up in the background when I re-purposed the paper to stencil on.
Reply