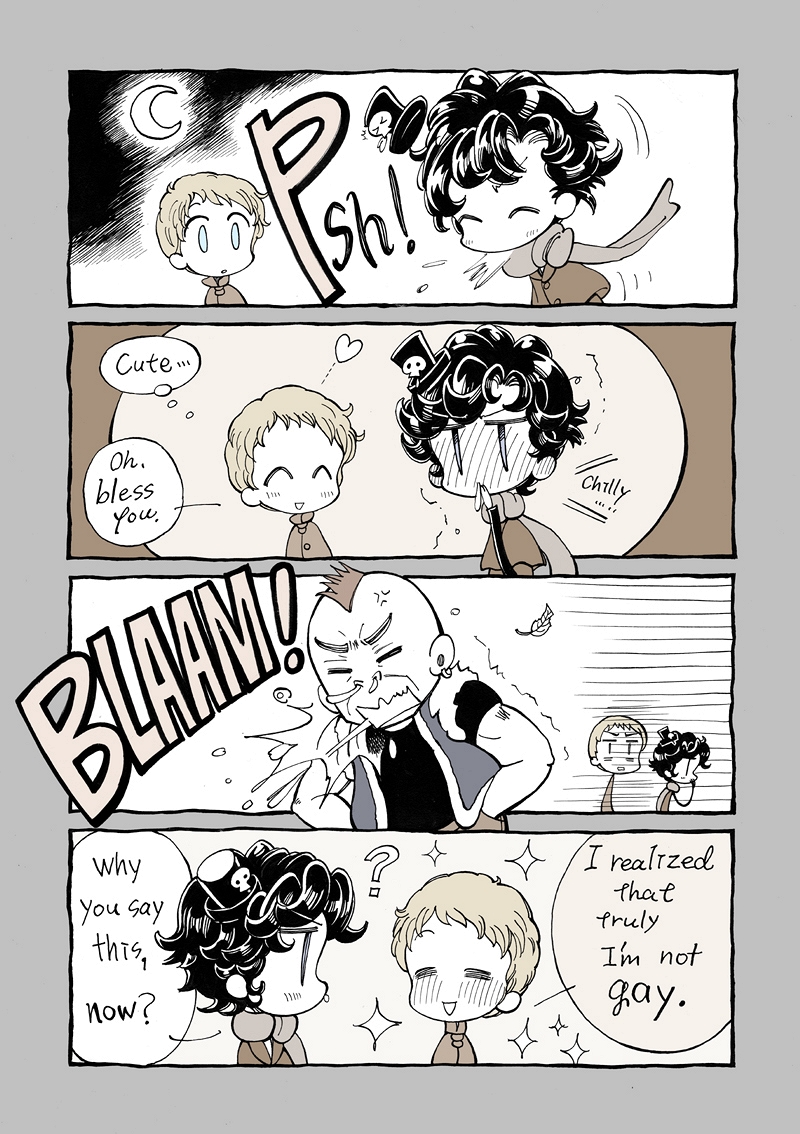 Watch

Hahahaha, cute

Reply

Forever cute

Reply

Reply
Sherlock sneeze so cute!
and,"you are my precious!"John wants to say!
you understand?

Reply

I'm confused by the last panel, where John says he's not guy (= male or man or boy). Do you mean "gay" (homosexual) instead?
My best guess: I think you mean that John loves Sherlock's cute sneeze, but John does NOT love the other man's ugly sneeze. Therefore, John says he's not gay.
But in real life, gay men are NOT attracted to ALL men, and non-gay men are not attracted to ALL women. Just because a man loves his wife does not mean he also loves angry old women and nasty gossiping women and rude drunk women and enemy soldier women who are trying to kill him.
Reply
The meaning is just"YOU ARE MY PRECIOUS!"
I only love you!
I'm not interested in other boys and girls!

Sorry><! I can not write English well!
Reply

Reply