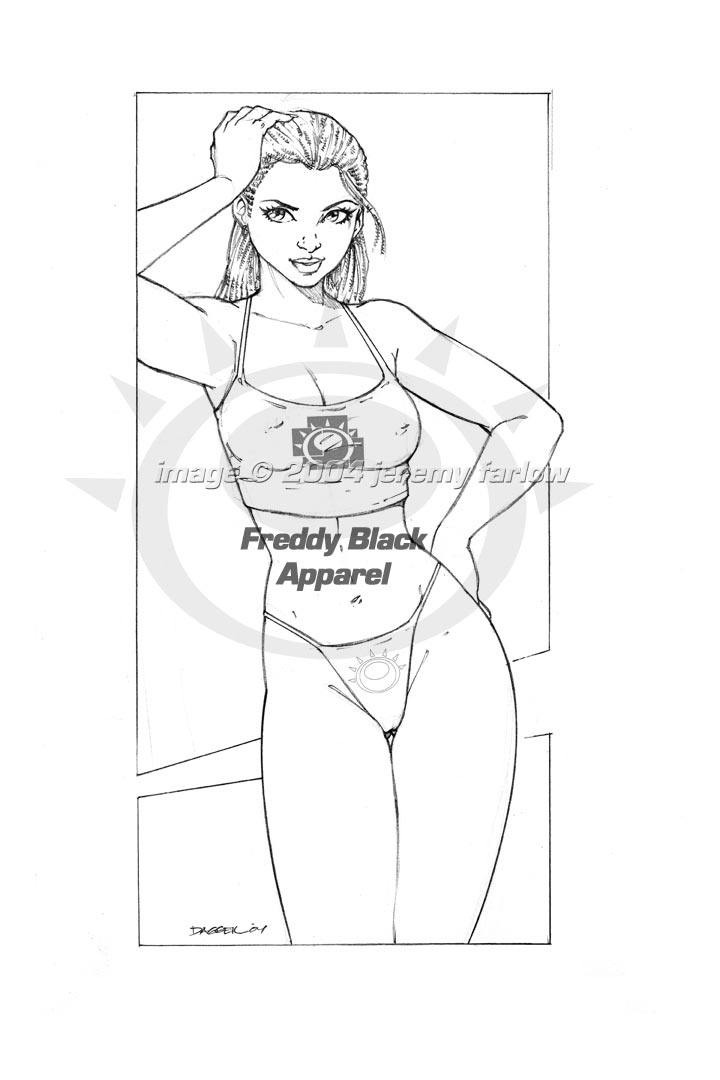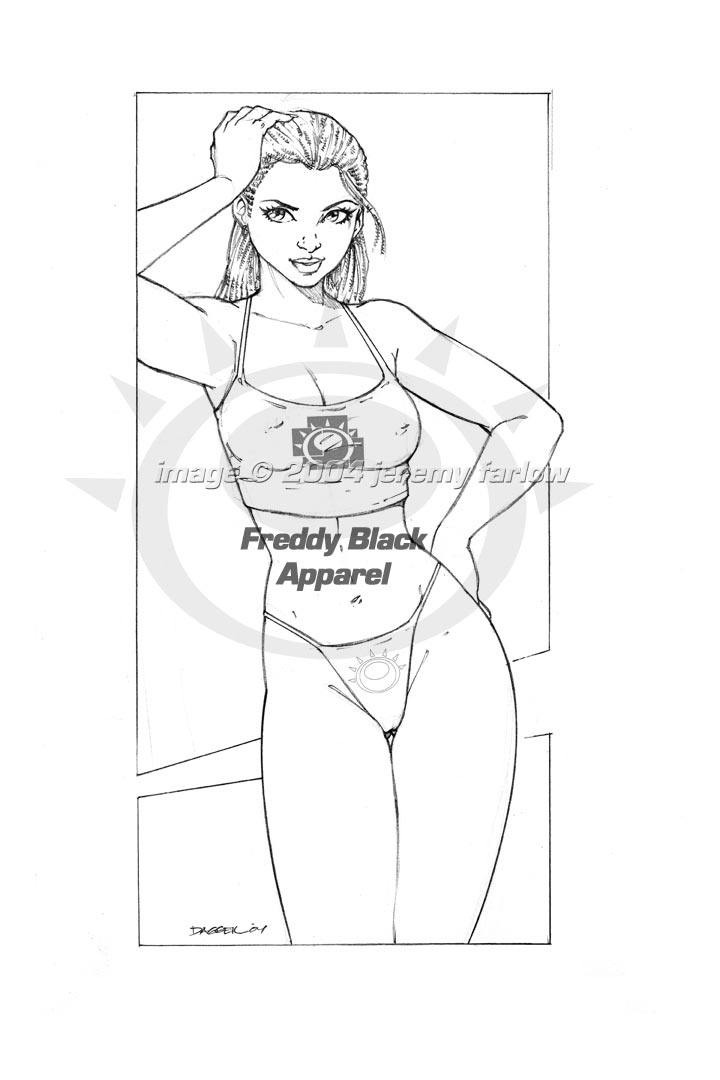 Watch
Raine © 2004 Jeremy Farlow. All Intellectual Rights reserved.
NOTE: Best appreciated in FULL VIEW.
Pencil Commission for *
freddyblack
Freddy Black has asked me to do pencil sketches of my girls wearing his apparels for women, which, btw, can be seen on his
site
.
So this is Raine, my african-american beauty (I do hope I captured her right), wearing Freddy's signature spaghetti strap top paired with ladies thong.