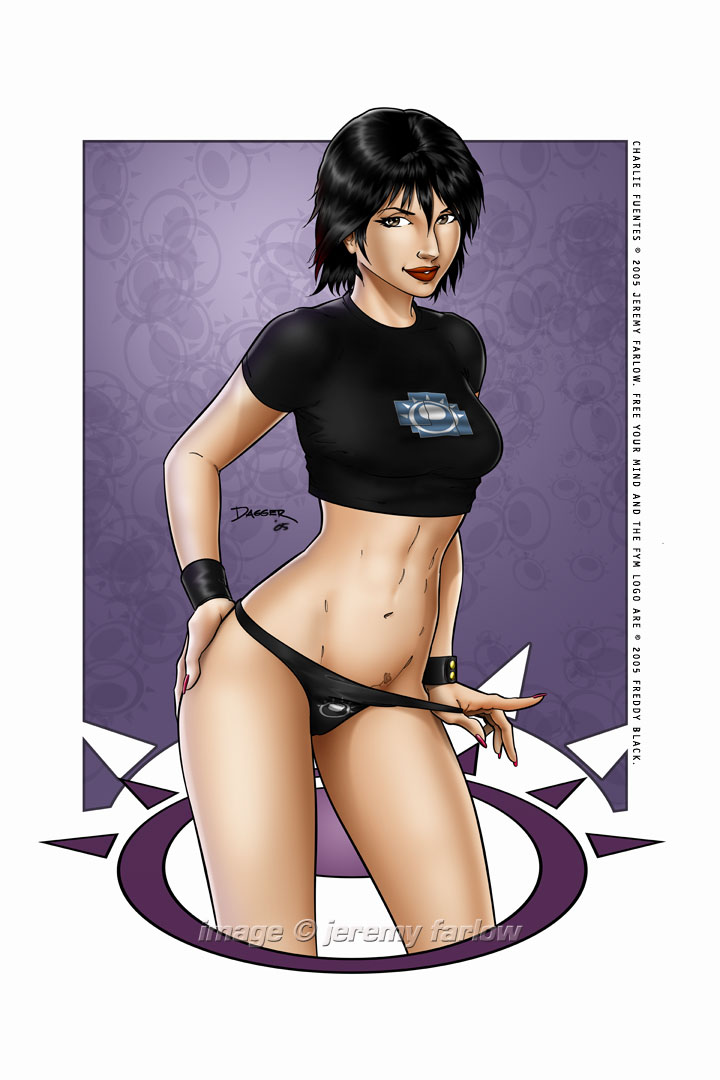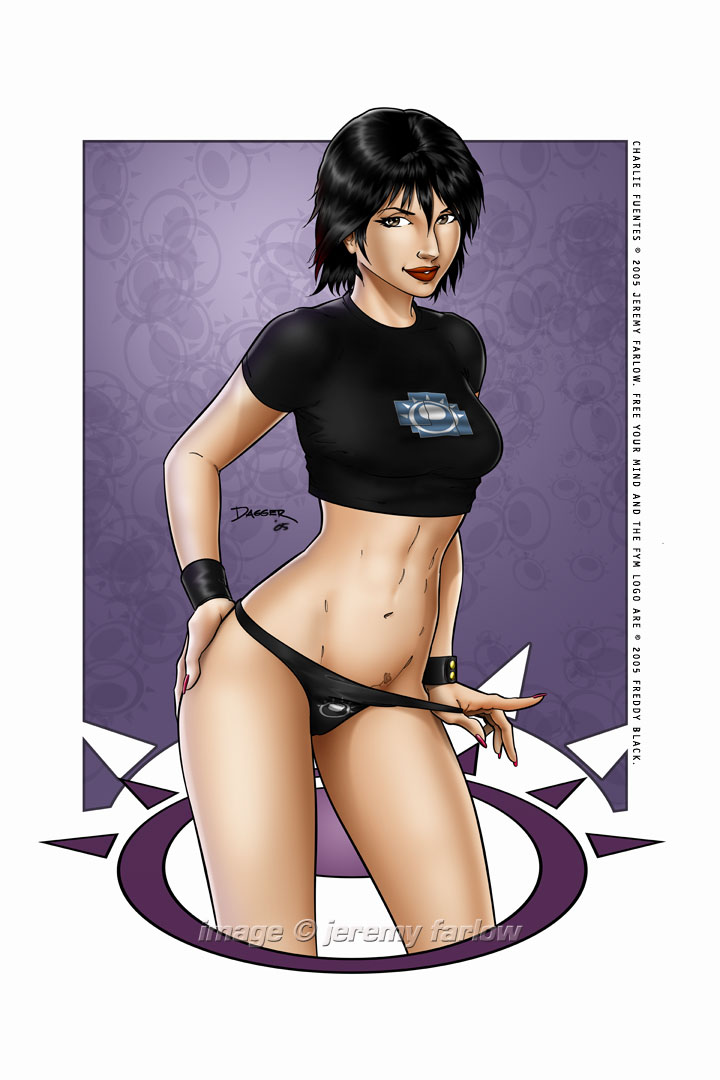 Watch
Charlie
is © 2005
Jeremy Farlow
.
Free Your Mind
and the FYM logo is ™ and © 2005 Freddy Black.
All Intellectual Rights Reserved. No part of this image may be used without the written, expressed permission from the owners.
BEST APPRECIATED IN FULL VIEW
.
Commission piece for *
freddyblack
.
My original character Charlie, revised and revamped. I took inspiration from a
dear friend
of mine, and using her photos as reference, made some slight changes to Charlie's overall appearance from
other
images of her in my gallery. And she's originally black-haired, but I have always rendered her as a redhead (she dyes herhair red you see). This is also a complete redo of the original
pencil sketch
I first did of her for FYM. I will try and make this her consistent look.
The pose was made to reveal a side of Charlie's personality that I've infused when I created her for
Girls of Room 408
. If you know what her tattoo represents, then you'll have an idea to what i'm saying.

[edit] A close up of her tattoo can be seen
here
.
She's wearing FYM's Baby Doll Shirt partnered with Ladies Panties. The leather arm bracelets are from FCUK.