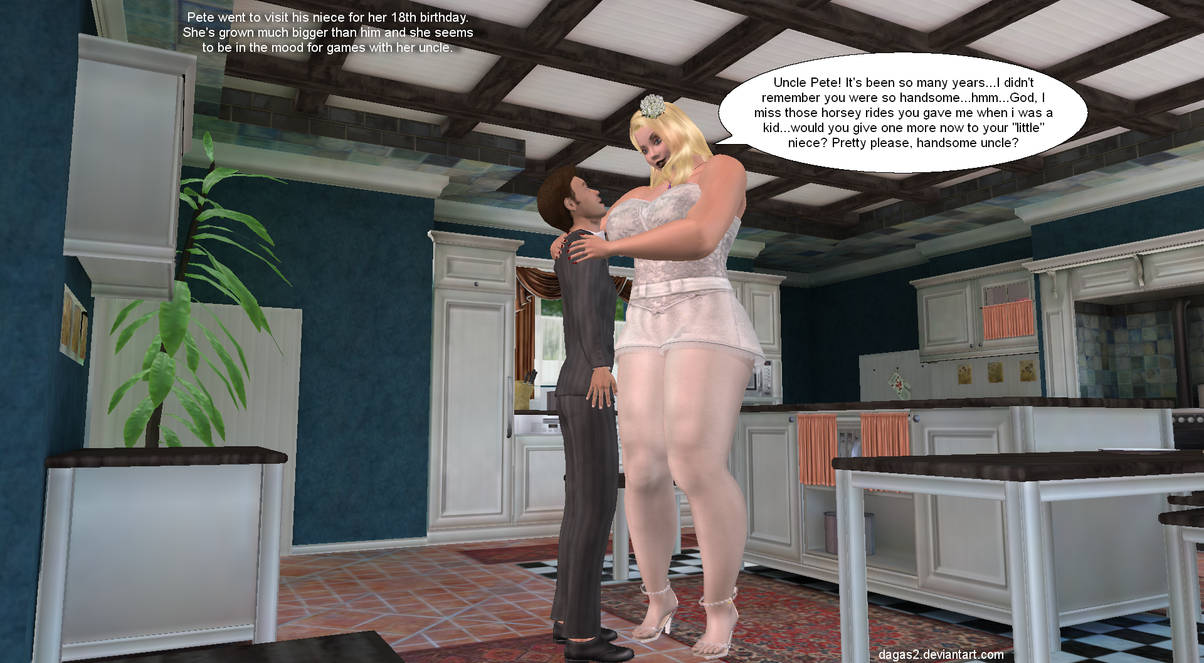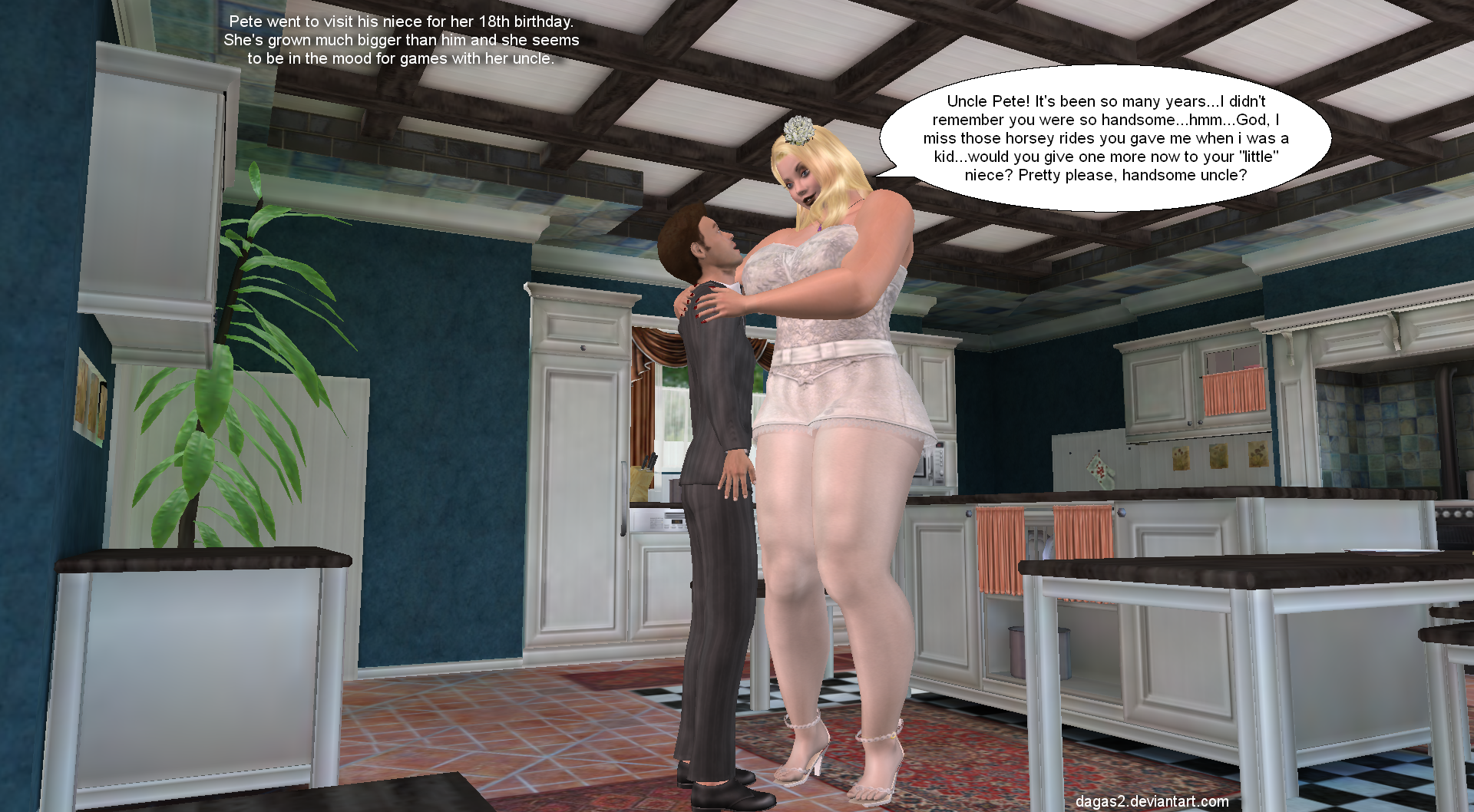 Watch

Maybe SHE should be the one giving him a horsie ride haha...
Reply

I really wouldn't mind seeing little Uncle Pete get stripped down to his undies and playfully dandled and bounced on his young Niece's smooth pantyhosed thigh like a little kid. Now THAT would be hot!
Reply

I don't think his wife can save him and I don't think she'll take no for an answer!
Reply

Reply

Reply

we should see her mini giantess MOM

Reply

I hope you continue! You do awwesome work!
Reply