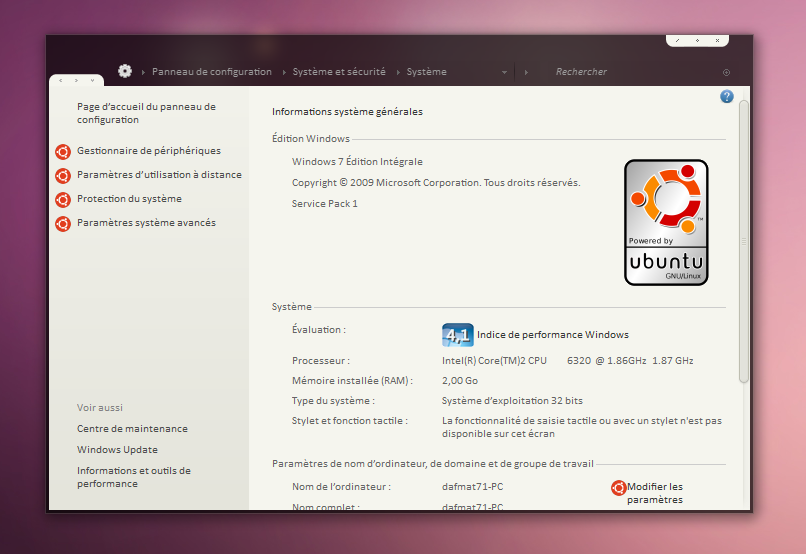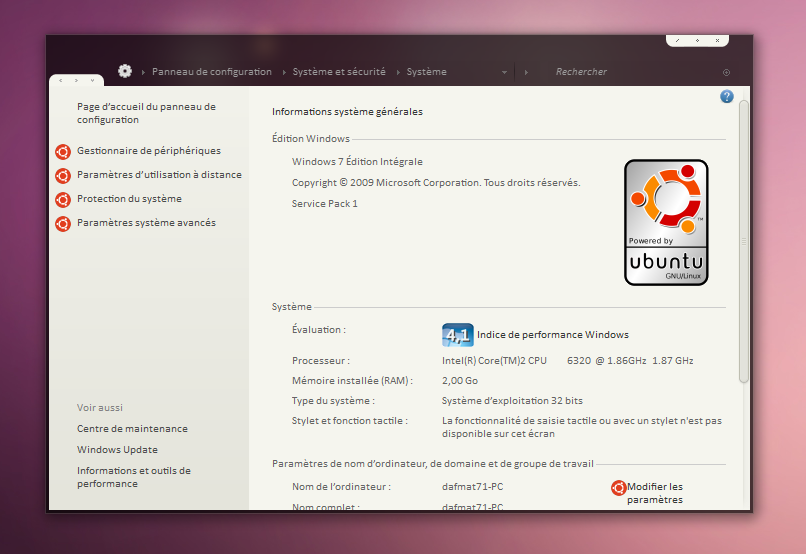 I've made a patch, so
just apply near( you can put it and apply in shellbrd folder) a shellbrd.dll
, when it's finish, you can delete the patch or put in a folder, like that, if the shellbrd.dll is update( in future) you can reapply!!

( Must work for x86 and x64!!)
Enjoy!!

© dafmat71 2011

Beauty!
and can you tell me what's name of this win7 theme?
Thx!
Reply

Windows 7 FTW! Btw. i think i didn't saw that w7 visual style, what is that? (link please)
Reply

Sorry, but I find it kinda useless... Why trying to imitate Ubuntu while you could just simply drop out the freaking sh*t windows is and install Maverick instead?! That's so much simple...
Reply

And you know, I am only having a good time, you should not take all this too seriously!!
Reply

Sorry that's not what I meant

I'm just so upset about windows... Just this morning I had to reinstall Seven on my brother's computer because a stupid update screwed up perfectly about a hundred system files

Linux is so much better

Reply

Maybe is it the best publicity for Ubuntu, no?

( btw: i've Ubuntu 10.10!!)
Reply

plz can u help me in installing themes & skins to win 7 basic
Reply