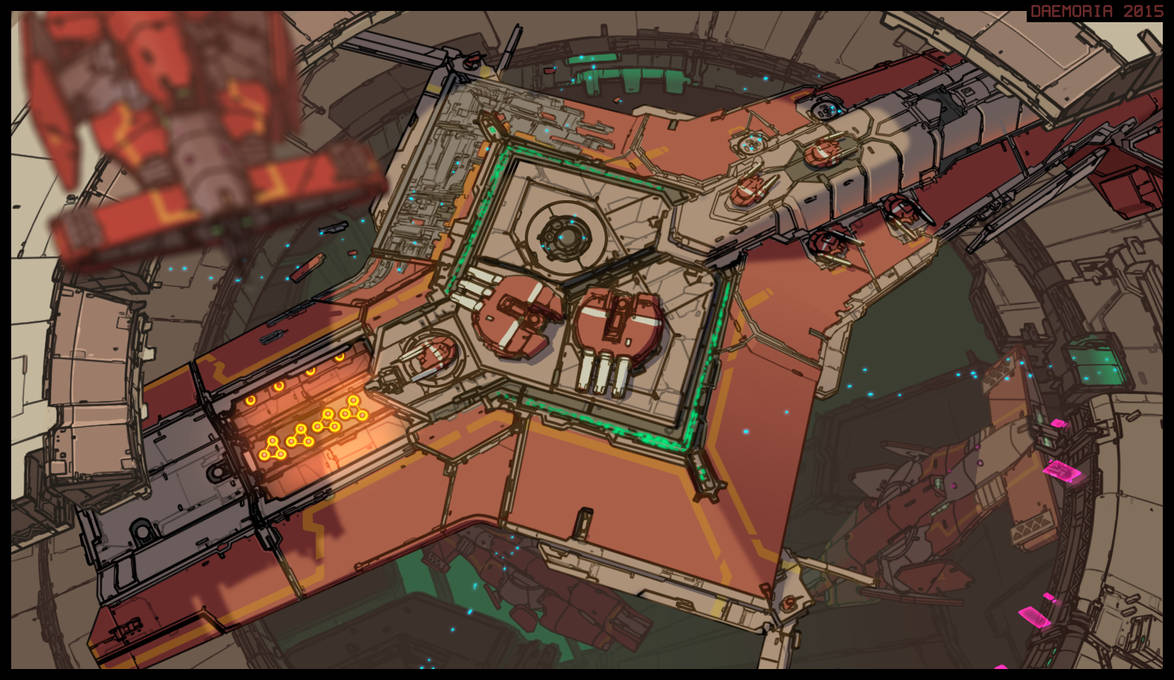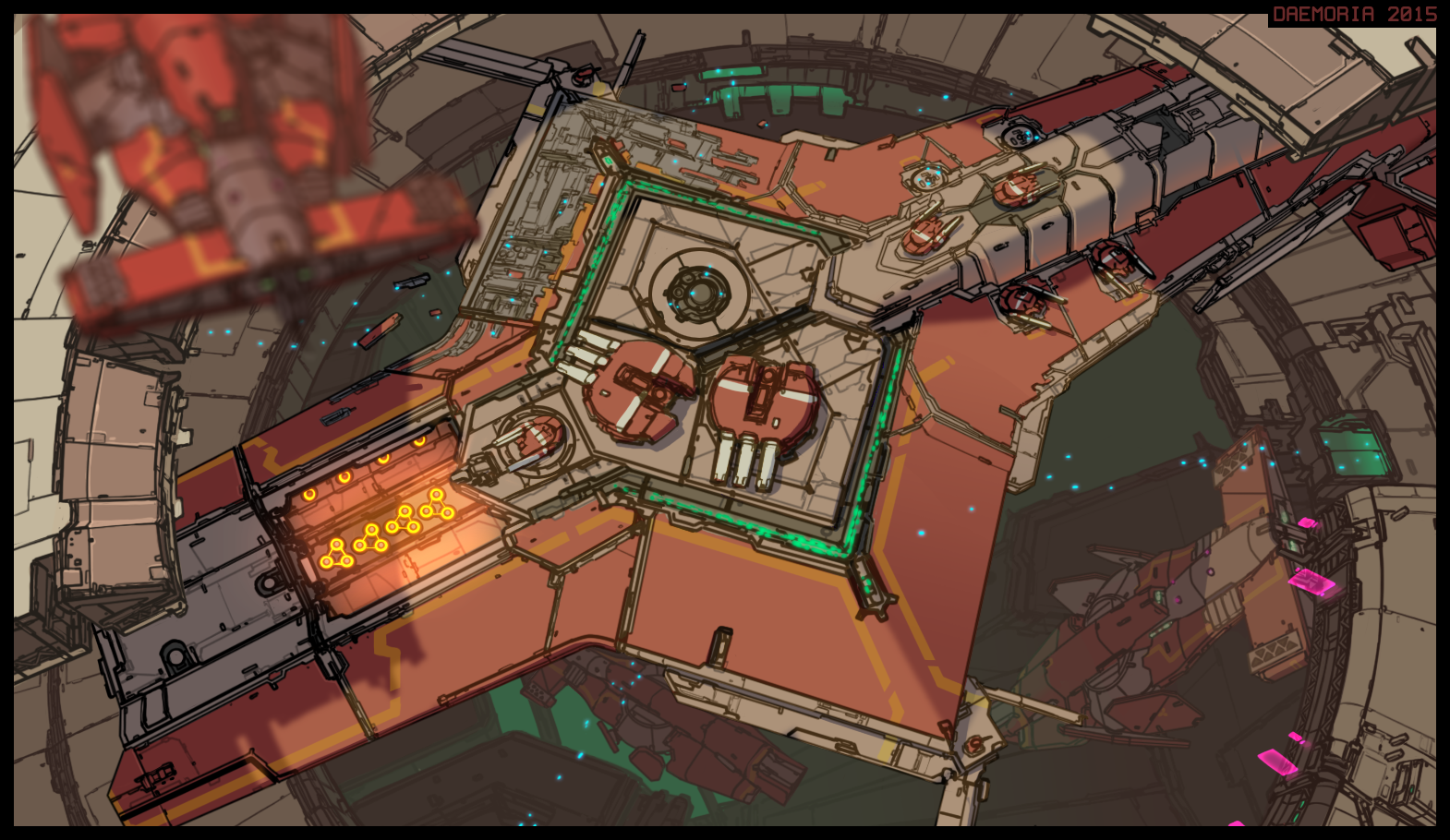 Watch


REGROWTH
Battlecarrier Red Horizon, flagship of the Laughing Swarm. Docked at primary parasite bay, Superdreadnought Axbet.
The Mirror.
---
The command deck of the Red Horizon is a quiet place, with the gentle acid glow of diagnostics and navigation data filling the walls and ceiling. There is activity present, crew moving around the deck and interacting with the numerous displays. A young-looking crew member, dressed in the garb of a data systems tech quietly moves towards a figure pacing in the center dais.
High Lord Th-zho has a lot on her mind. It has been quite a long time since she managed to flee her pursuers in her home universe, saving her fleet. But the Red Horizon, her flagship had been locked into the hellish extra-planar dimension of the Mirror. The energies released upon crossing entire realities caused extensive damage to the ship's systems. There was still too many unknowns in dealing with the artifact that had become bonded with the ship she now stood in. It seemed as if luck had been on her side that Set, many many cycles ago, but its operation was still completely beyond her current understanding. Perhaps she would have to call upon its power again, but hopefully not anytime in the near future.
A tentacle lightly tapped her shoulder. Ah yes, the tech, maybe some good news this set?
: ?Yes:
:.Lord Th-zho, the regrowth of all primary systems should be completed within the Set:
:.Our propulsion systems have been repaired, the replacement parts have been grown without issue:
:.Tell the Superdreadnought Axbet it has our thanks:
:.Very good my lord:
: ?How soon until we can test our engines .I need to have my ship functioning again ...it feels like it has been cycles since I have last felt her move:
:As soon as the Mirrorgate stabilizes with that artifact, we should be able to transition out of the Mirror and test them, Lord .I estimate it should take only a ha-Set or two, if previous gatings have any consistency:
:.Good .If that is all, I shall be at the Silka hive .I need to discuss our upcoming shakedown sortie with our patrol fleet: