This week-end, I was at a convention called the Anim'Est in Nancy, France.
I didn't sale much stuff (and since it's not my main interest, not a big deal

) but more important, I laugh more than expect, saw old and new friends, met a lot of nice people and it felt nice.
It was good to go out from my working routine in this cold boring factory !!!
So... I'm a bit motivated because of this

And a bit stressed too (because the next convention is in May, it's
gosh damn long

).
Anyway, here's a picture of the Anim'Est gang :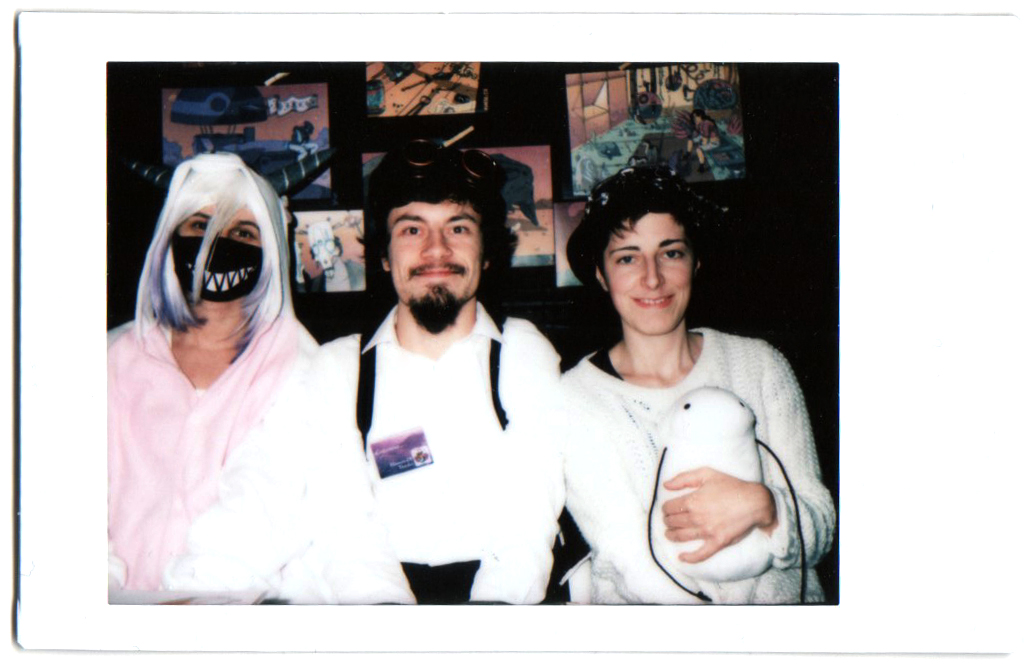 Holiday Wishlist coming soon