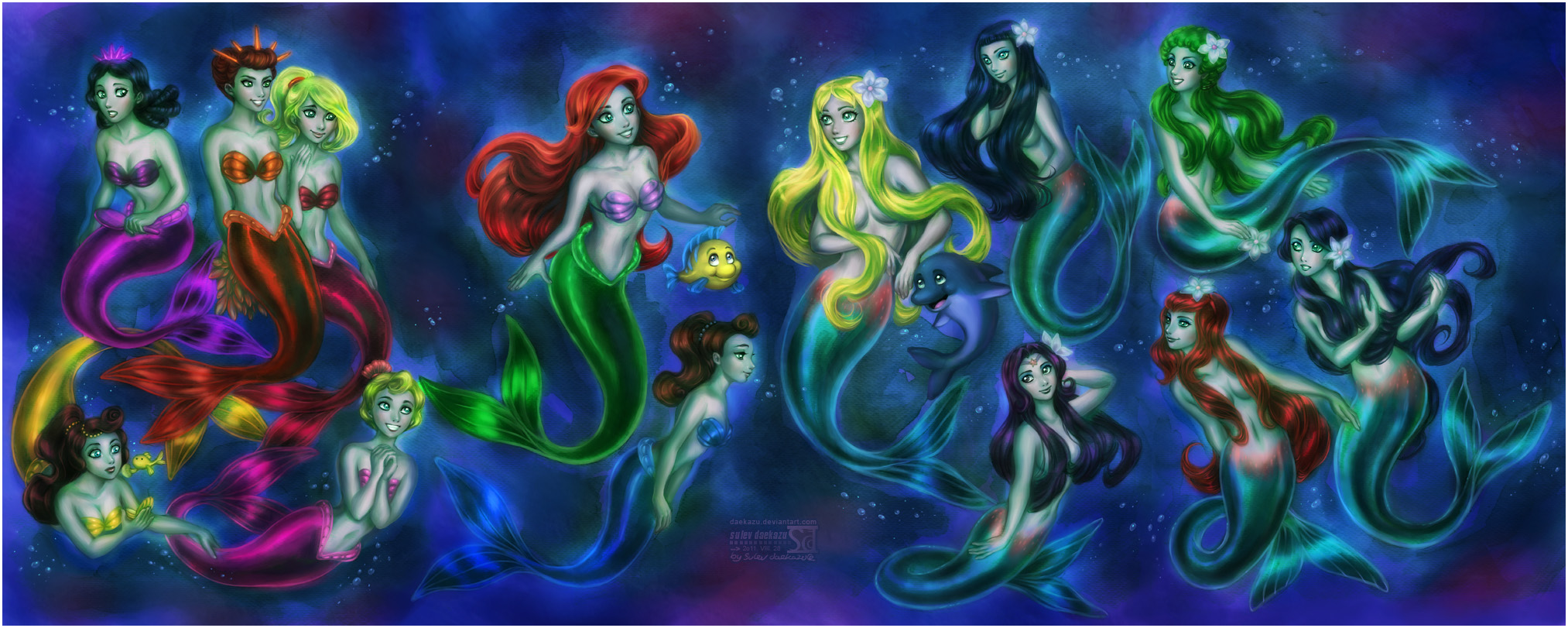 Watch
Finally -
colored
version! ;]
My the biggest commission so far. 13 mermaids on the one picture!
Ariel with her sisters and Marina with her sisters. Small crossover of two animations about the Little Mermaid.
It was commission for Vanessa



I hope you will like it! ;]
Pencil, watercolors and markers + Paint Tool Sai + PS CS.
References:
[link]
[link]
More info about
Anderusen Dōwa Ningyo hime
:
[link]
Short part from this movie:
[link]
~~~

~~~

~~~

~~~

My other works with Mermaids:
[link]



Previous works with Disney's characters:
[link]
B&W version is here: