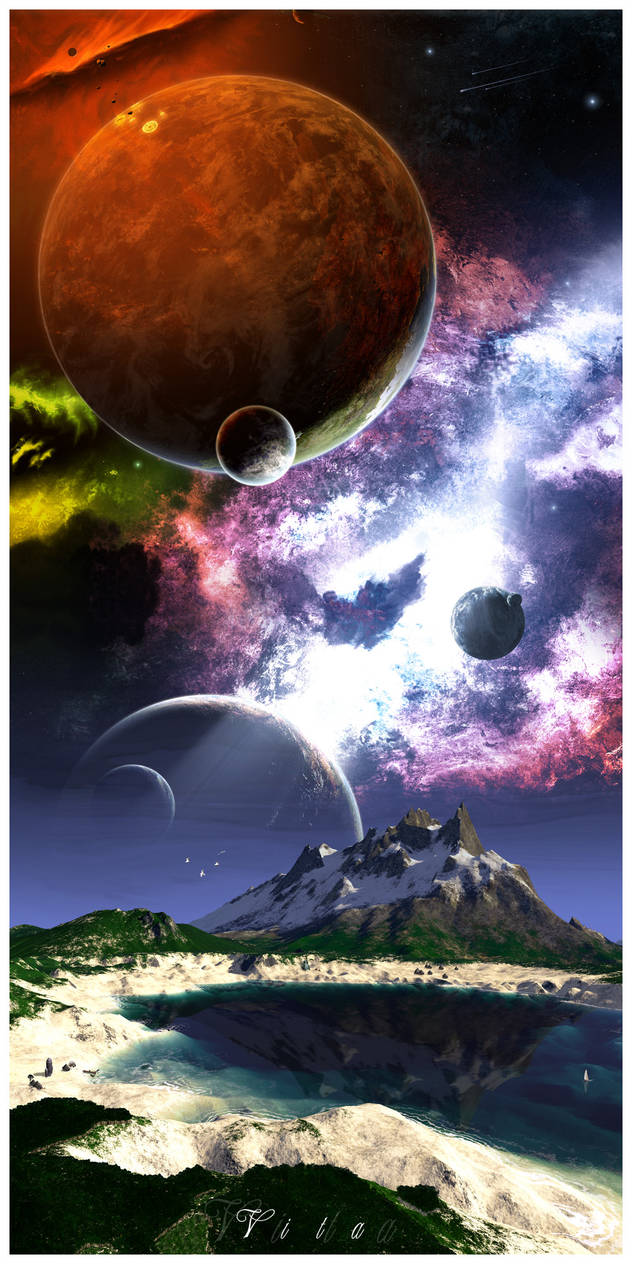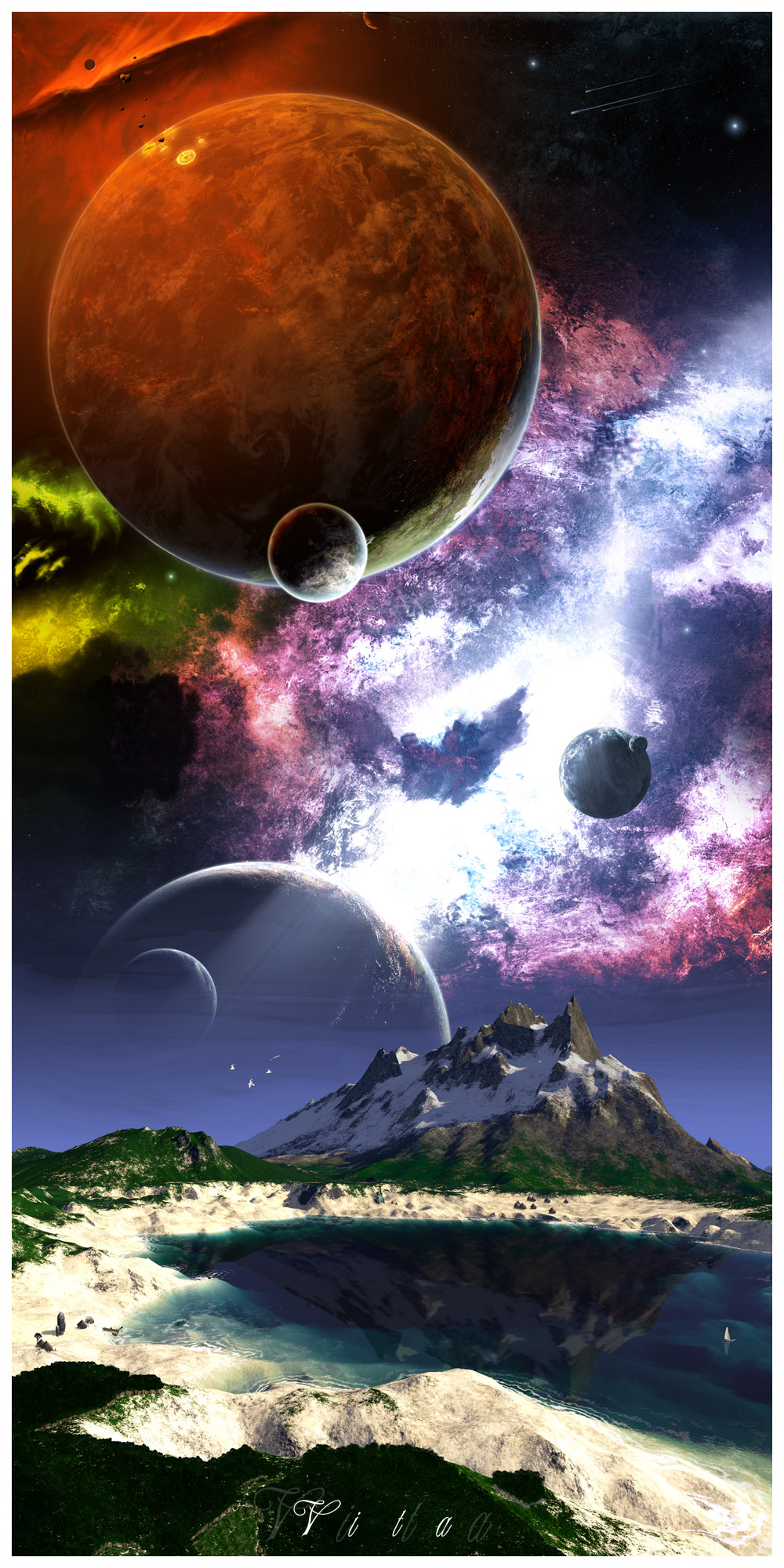 Well, it's done.
Had to submit it now, my computer could not handle a bigger filesize. This was hard work for me and took me quite a long time. But finally I'm happy with the result.
Some stats:
Time to open the artwork with my PC: ~5 min
Time spent on working: ~90 hrs
Original size: 3000x6000px
Layers: ~180
Filesize of the PSD: 560 MB
Thanks for everyone commenting on the work-in-progress parts, including:












And all the spaceartists on DA, who were such a great inspiration.
FULLVIEW!
You won't even see the details in Fullvie so check out the detailpack
[link]