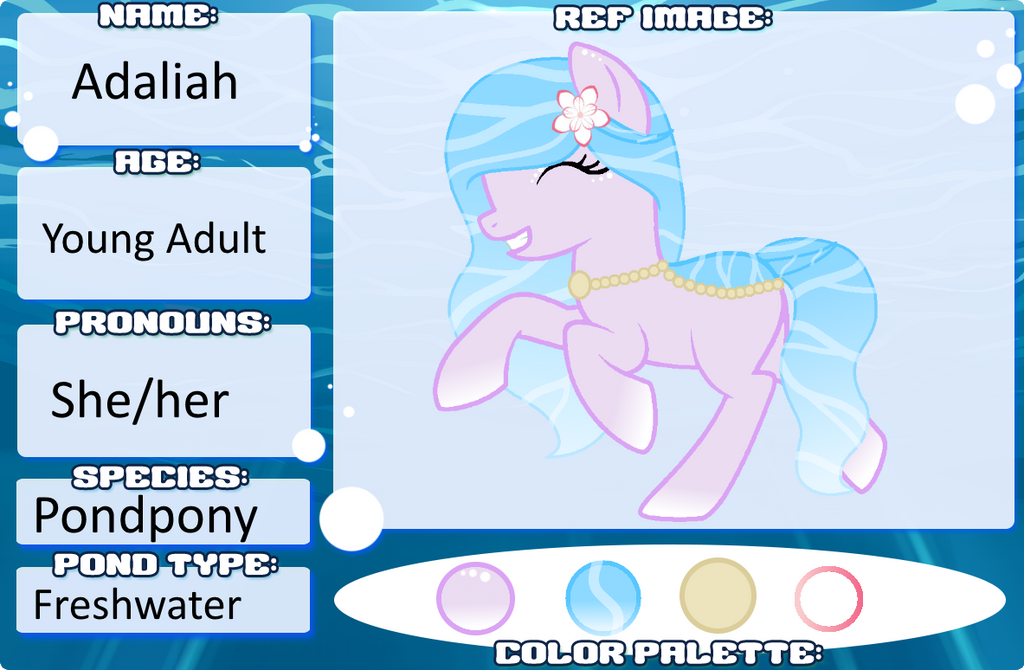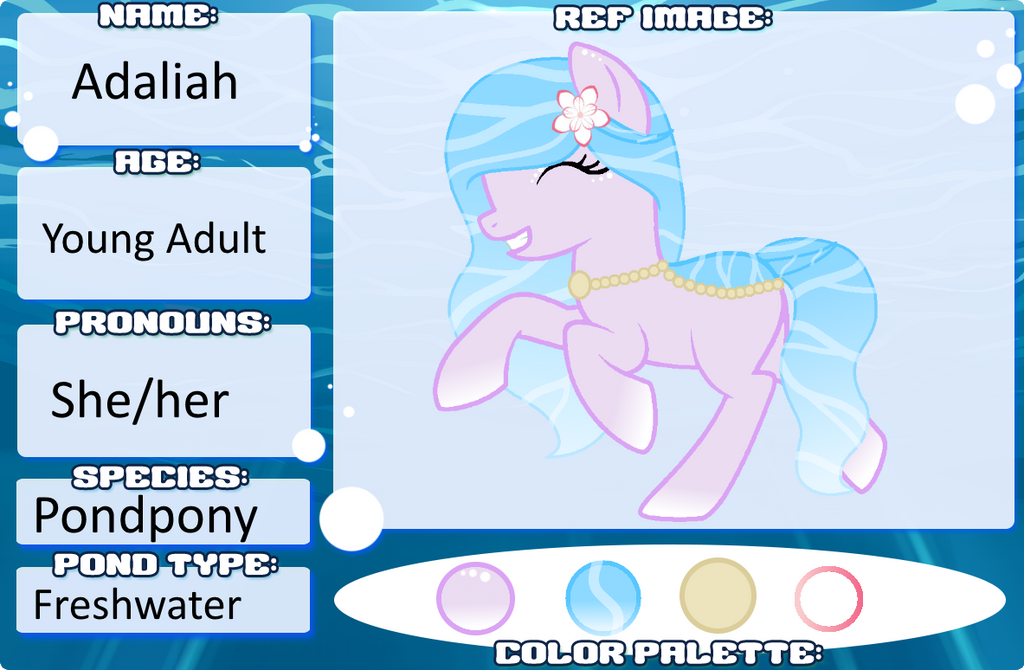 This pony is a happy and very energetic one! Other ponies can come to her easily and she loves to interact with everypony. She loves to keep busy even though she values her down time. She loves flowers and likes to explore new places though she does often feel uncomfortable if she leaves her pond for to long as she is very protective of it. If she has shown you her pond then she REALLY trusts you. Her biggest fear is harm happening to her pond and it is like her sacred get away place. Sitting around her pond is very comforting if something has gone wrong.
SSP: LOOKING
Best Friend: LOOKING
Friends:
Andraste-
grump-support.deviantart.com/a…

Belongs to Tulilly
Approved: comments.deviantart.com/1/5879…

Masterlist #539
Tier 1 MYO slot
Traits Used:
Type - Common Freshwater
Closed eyes [Common]
Earth pony [Common]
Normal pond stones [Common]
Flow tail [Common]

I might add some accessories in the future =]


original pic: daddys-girl1997.deviantart.com…
Pondponies belong to
Cherri-Crimzon
and
Rainjay-xx
Pondponies are a closed species, you are not allowed to make your own.


Character belongs to Tulilly