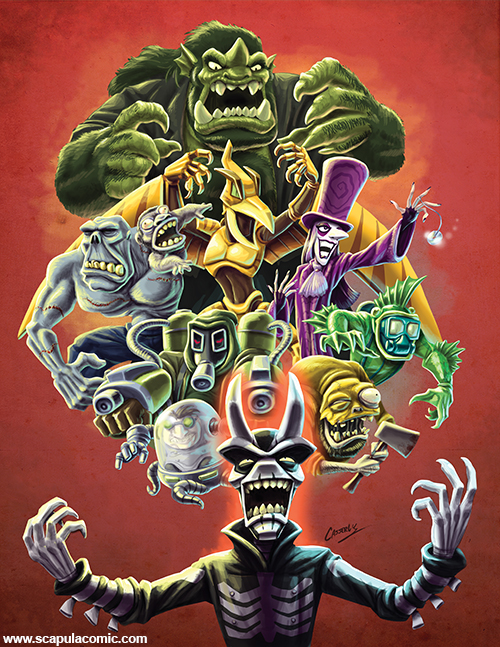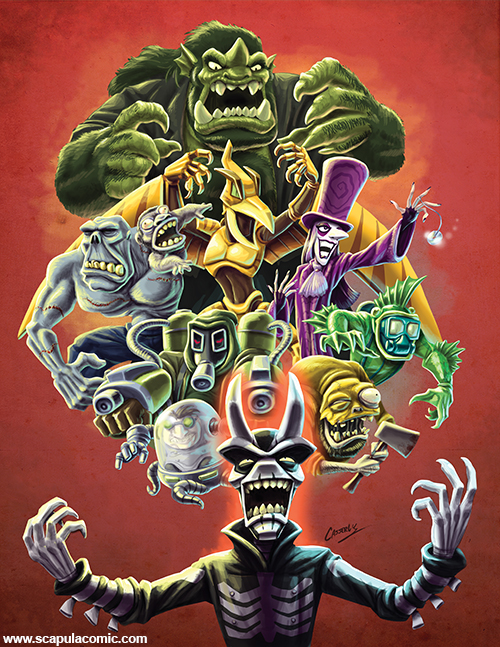 Watch
A new digital painting of Scapula and his creepy crew; you can pick up this print along with two books (Scapula: World's Worst Villain and Scapula and the Sinister Monster Doom Legion), a bonus horror art print, stickers, and a sketchcard all together in a special combo pack. See more in the Scapula Store and help support the bad guys!
scapulacomic.bigcartel.com/pro…

Hmm, there's two (or is it three?) villains that I don't recognize.
The conjoined gent on the left and the amphibian one on the right, 'neath Tigadactyl's wings.
I may have to go back and binge-read.
Reply

Good eye! The two newest members in the Sinister Monster Doom Legion, Gogmagog and Kamongo, made their debut in the new comic (you can read more about them in the write-up here, under the comic:
www.scapulacomic.com/?p=5551
).
Reply

Awesome, really fits the Halloween Mood
Reply