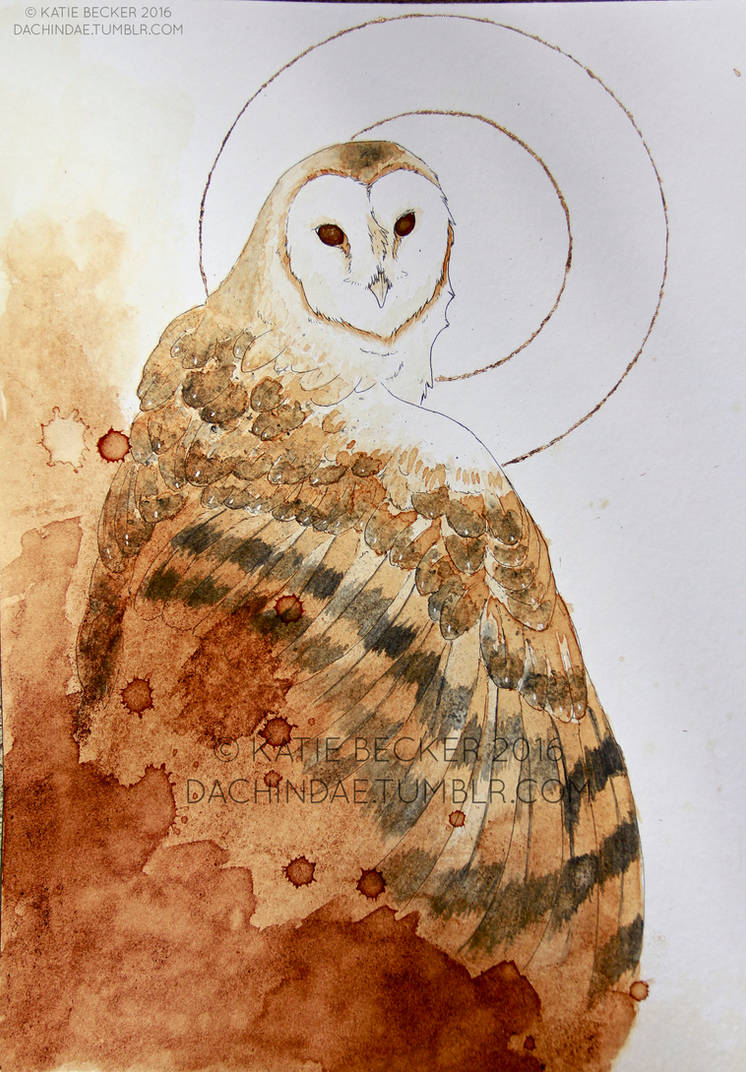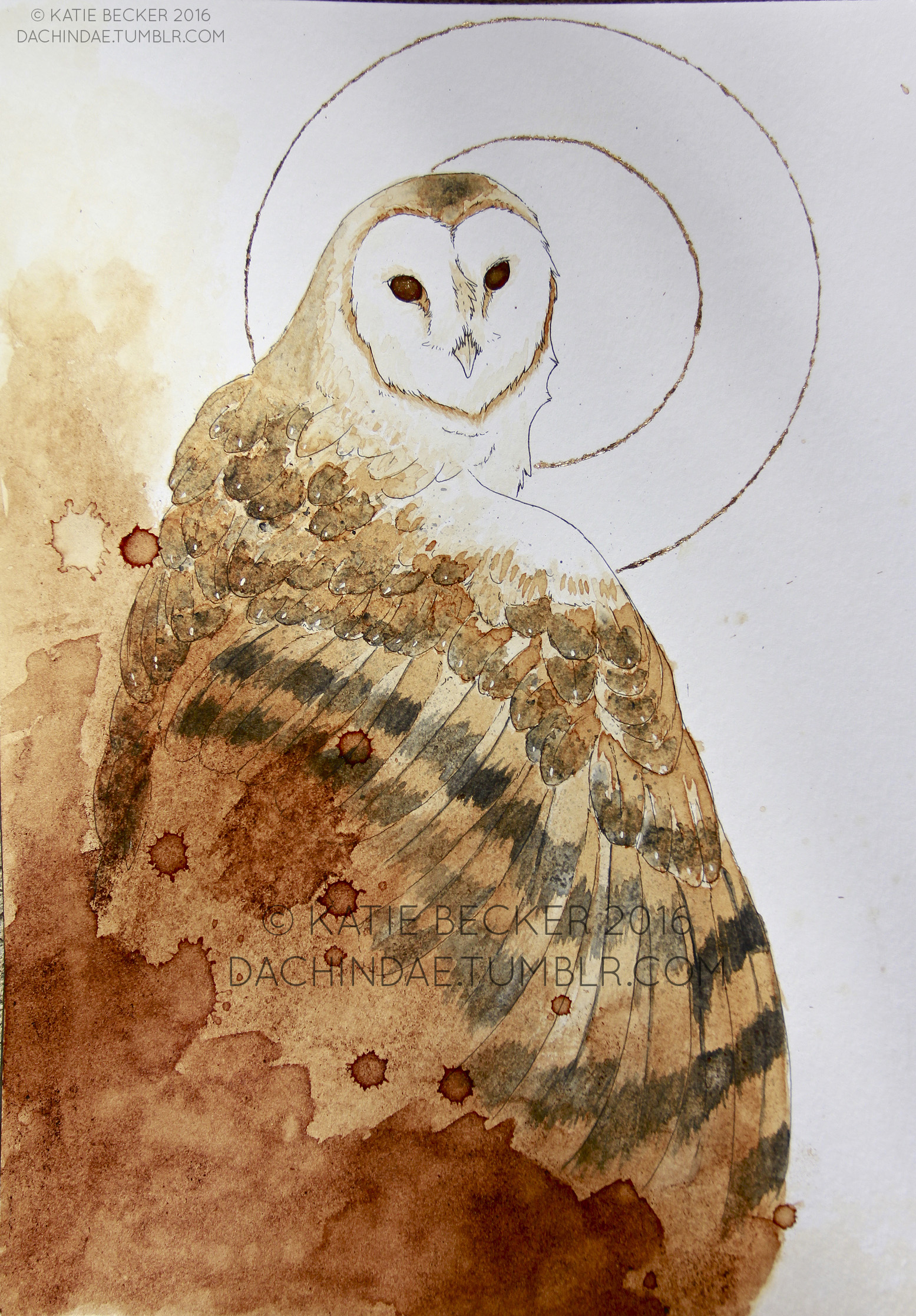 Watch
Please reblog instead of reposting! dachindae.tumblr.com/post/1380…
Here's the finished coffee owl! Lined with a 0.05 micron, painted with espresso and grey watercolor. Dark gold ink on the eyes and gold leafing on the Halo's. I'll try to get some more photos of it. First time working with gold leaf and let me tell you, that stuff gets everywhere.
I'm really proud of how this came out and I'm looking forward to doing many more.