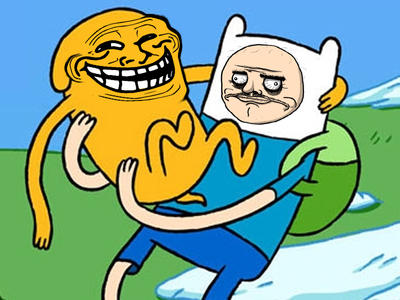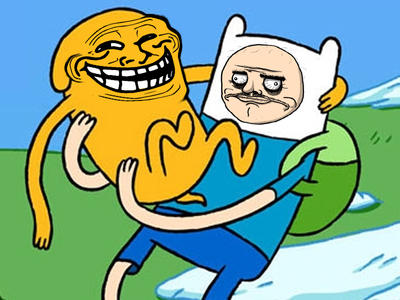 Watch
Just an edited screen shot. I refuse to stop using this as my facebook profile pic... Oh well all my friends think it's funny so I thought I'd share some lols on deviantart.
obviously finn+ jake belong to cartoon network...
and troll face + me gusta face belong to... the internets...?
[link]
<- lol original troll face by *Whynne