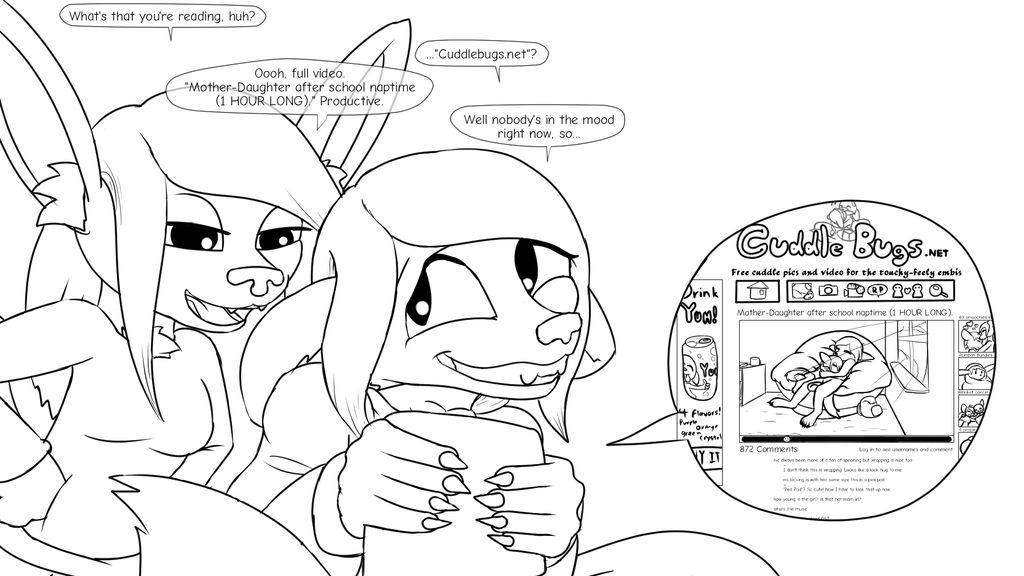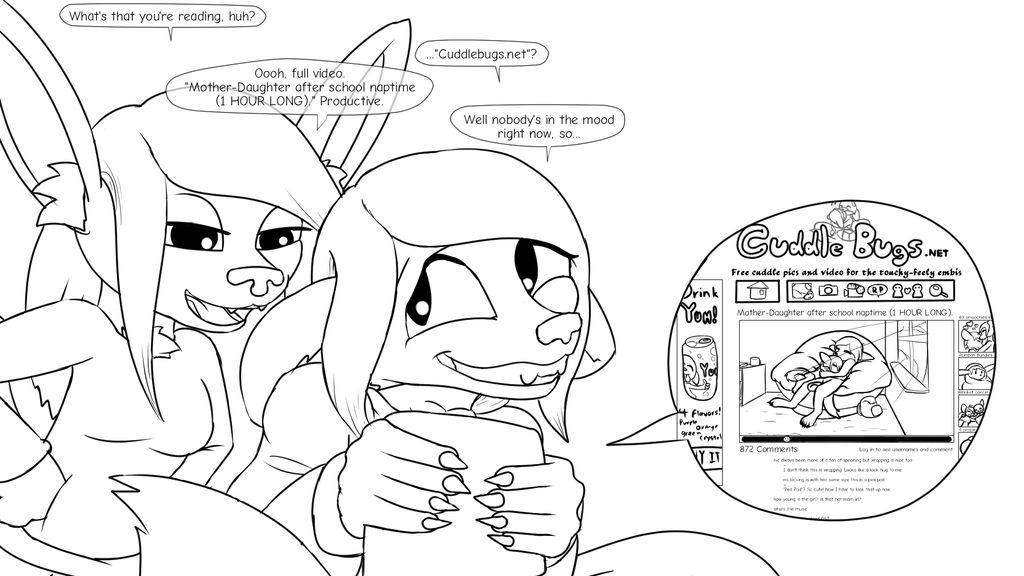 Watch
Embis are very into cuddling. In fact so much that there are websites out there to serve embis who, lacking a cuddle buddy, may live vicariously through actors and models online.
It can starve off loneliness, but mostly is a distraction from boredom, a massive time sink, and the way Mia uses it, an idea generator.
The methods of snuggling she picks up are sure not to go to waste, but getting caught browsing such a silly site can be a touch embarrassing. Still, it's better than some things...
This picture is related to VHV. You can read the comic here!
vhv.thewebcomic.com