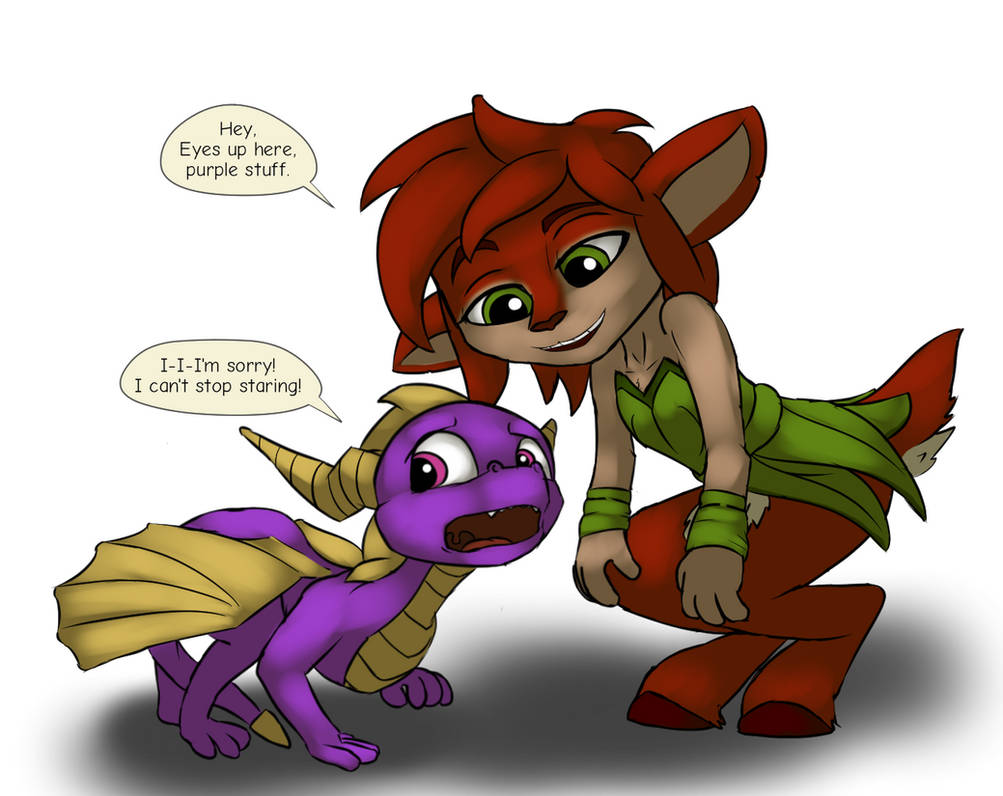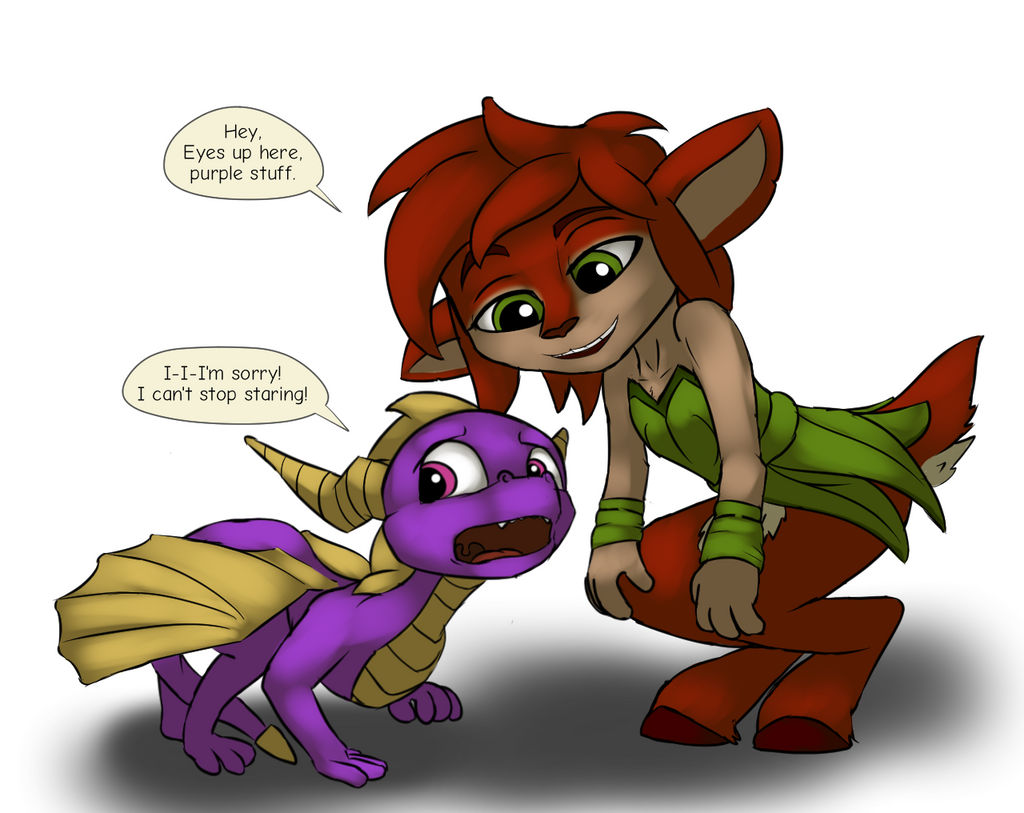 Watch
Posted on my twitter quite some time ago, I decided it's okay to post it elsewhere now...
As is typical, I'm late to the party. Still, this idea was too good to put down after the bandwagon rolled away. He can't figure out her goat-legs!

Oh Spyro(but I can understand him

)!

Reply

An explanation does not always equal comprehension. "purple stuff" may need a little time for it to sink in.
Reply

Can Spyro help it if he's _short_ enough for you?
Reply

Heh, cute! Kinda miss the fox tail, but the new design is growing on me.
Reply

Admittedly, I liked the new design so much I forgot she had a fox tail!

Missed hearing from you, wolfian! Always nice to have your comments!
Reply

Heh, I imagine that's the case for a fair amount of people that haven't played the original trilogy recently!

Thanks! I have so many things to comment on that I got a fair bit behind here! I tend to spread myself a bit thin, but there are so many fun stories to follow! XD
Reply

Reply

Reply

Never too late to make a Spyro post!

Reply

Reply