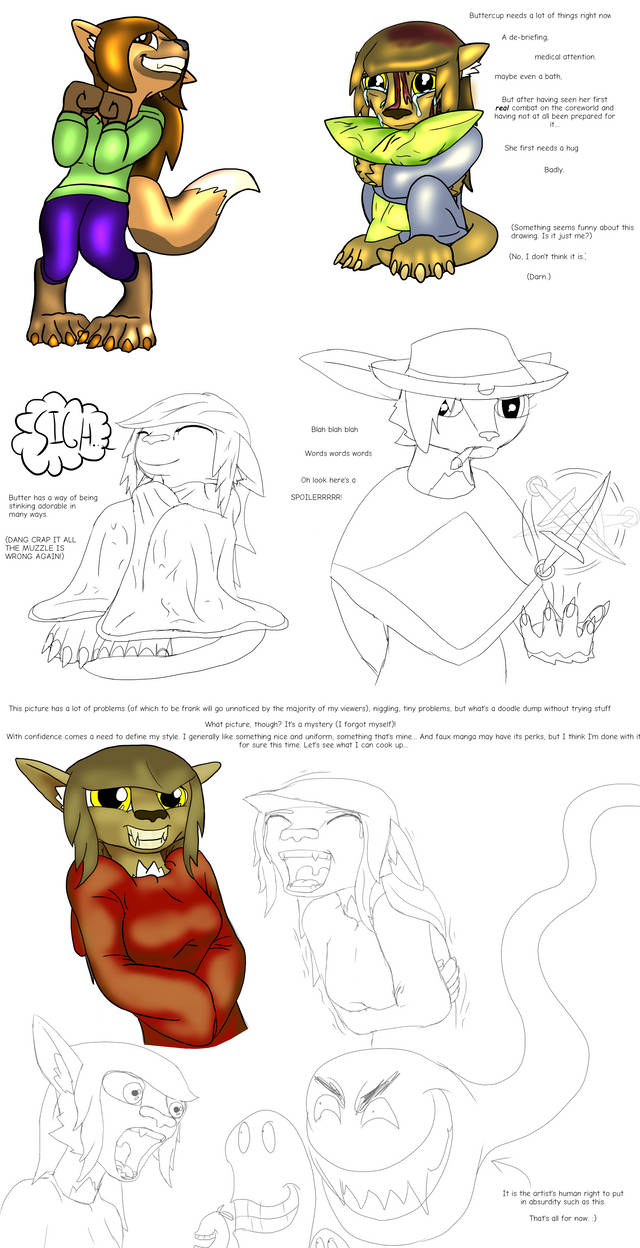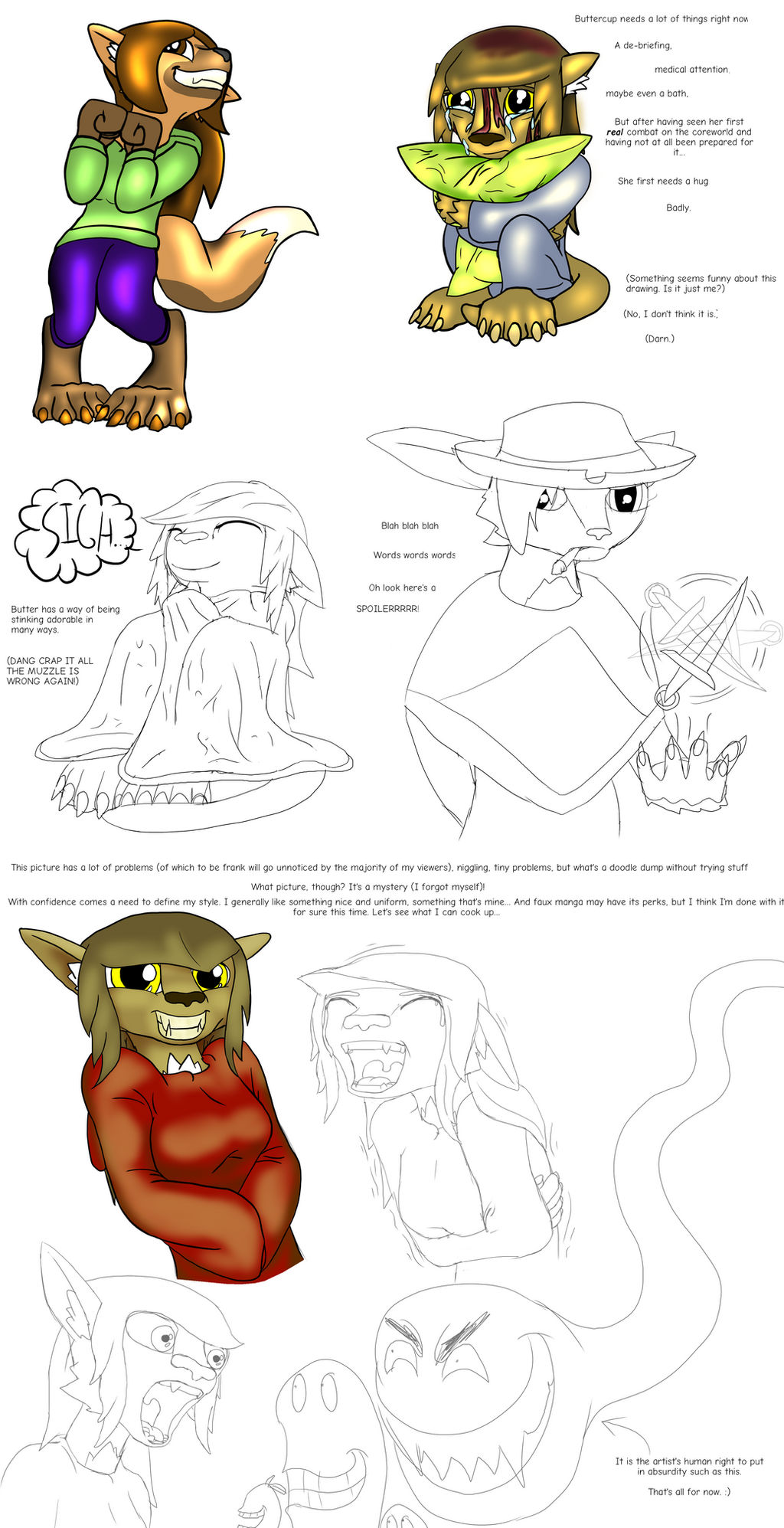 Most people, when they have a bunch of doodles in separate files that they don't know what to do with, just put them all in one picture and post it.

Me, I deliberately post a bunch of drawings in one file and post that, skipping the middle man.

I like to think I'm efficient.