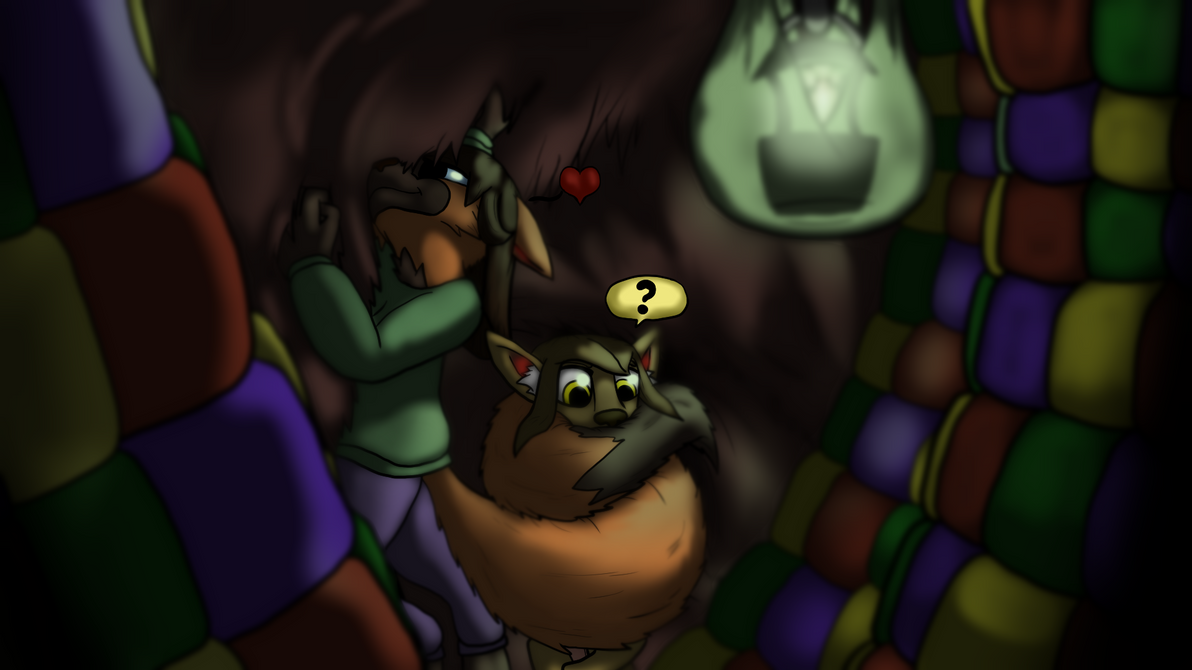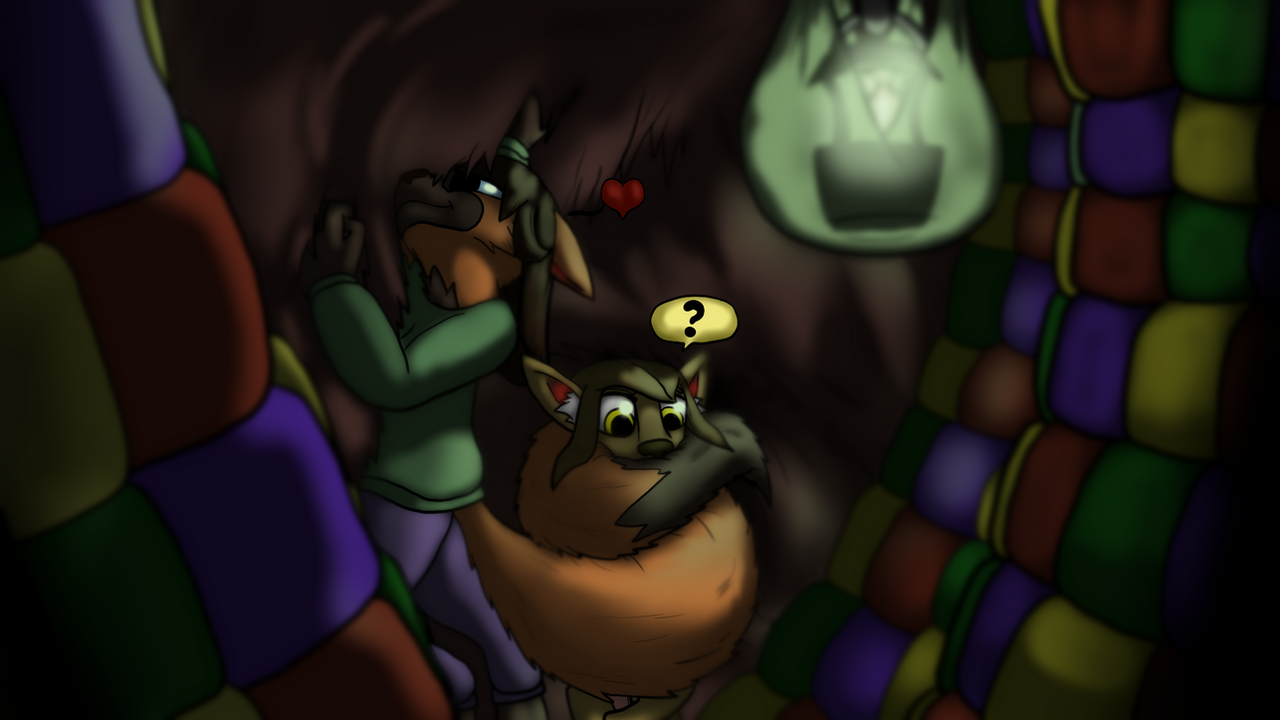 Others nearby may find themselves swiffled! ("Swiffle" is, among embis, the accepted onomatopoeia for affectionately wrapping your tail around someone)
Mia's tail tends to do this a lot anyway- As a matter of fact, her fluffy tail tends to do a lot of things for her without having to think about it, including picking things up off a table, stopping her kids from doing something stupid (by way of being a furry wall) and as depicted, unwillingly (but not unpleasantly) cuddling someone.
Butter here, of course, is slightly embarrassed, as shown by the blushy red ears.
What's the location? Truthfully, I don't know. I think I'll come up with something for it, but whoever owns this place is clearly rich enough to quilt and fur-line all their walls.
Go here
for the version without bubbles.