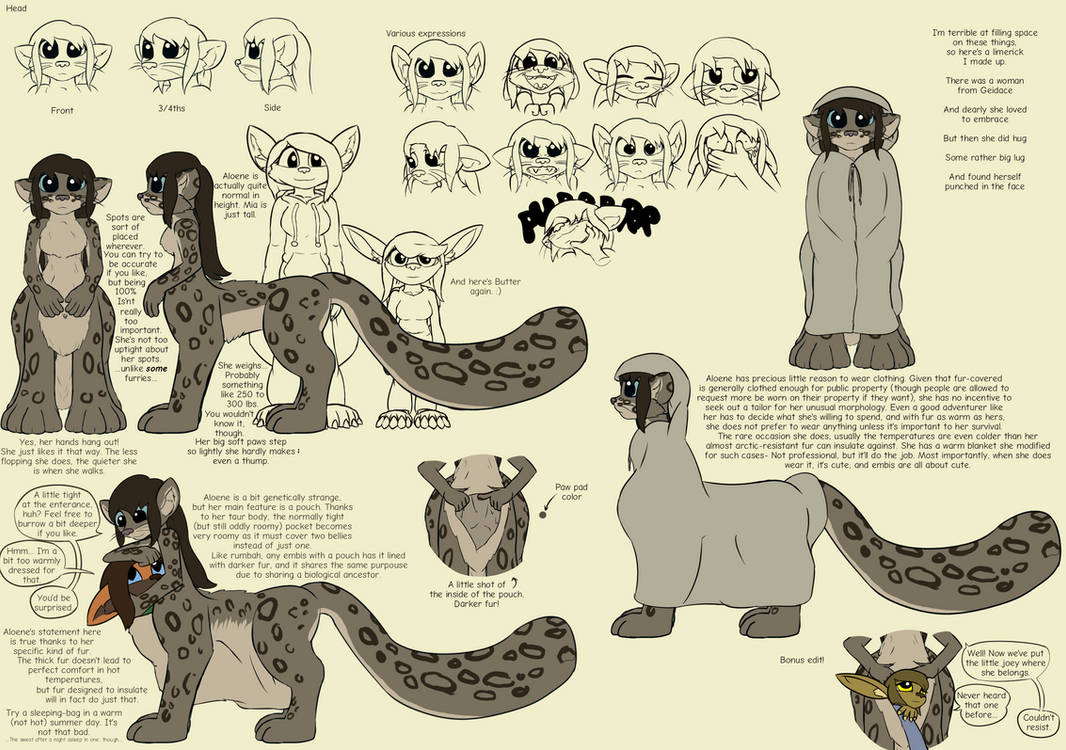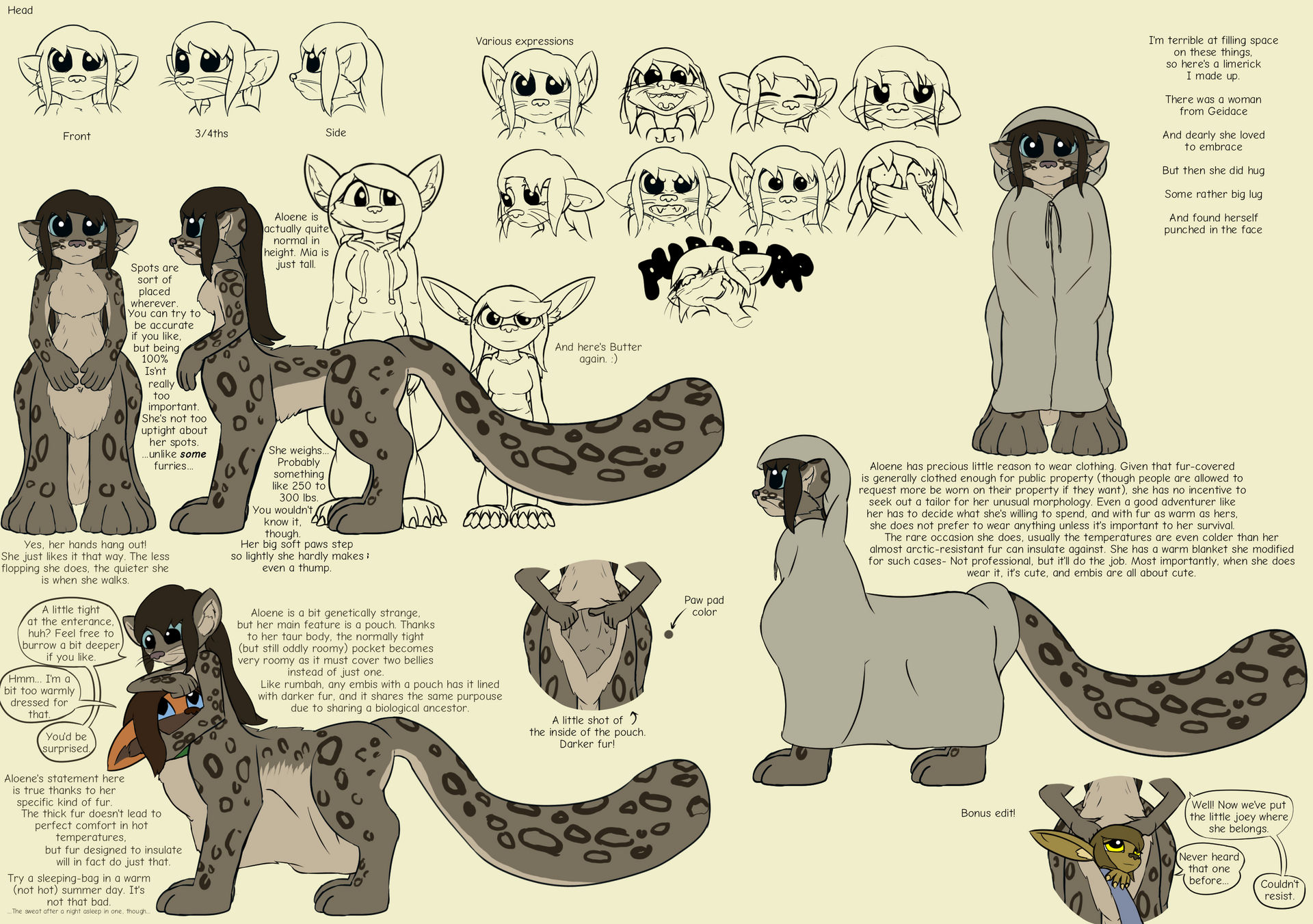 Watch
This is an extensive reference for Aloene, a character in VHV.
This snow-leopard-centaur-thing probably wasn't what I should have prioritized with these
references, but dang it, she's cute and weird. I like both of those things. So I did it.
Lost? Read VHV here!
vhv.thewebcomic.com

Reply

I've seen her! It's not a bad design at all!
I even like how he writes this character's story. He's very careful to make everyone human (or, anthro, I guess)
in his stories... Of course, that comes with a caveat that's not at all his fault.

I used to like Rick Griffin for his comic Housepets! but I had to let that one go.
He is a pretty good writer, but I feel he puts far too much emphasis on LGBT stuff for me to really
be able to sympathize with his characters. My background as a Christian man surrounded by
other Christians does not lend to me really being able to understand that group enough to get invested.
That, and in what few interactions I've had with the group, sexuality was rarely addressed and did not need
to be.
Reply

Aye, there is that. I don't claim to understand it myself as a straight man, but I enjoy the character interactions enough to keep reading.
What would the caveat be in making everyone human/anthro?
Reply