Over the Christmas and New Year holidays,

and I went to New Zealand!! It's such a beautiful country! We went for almost a month and already want to go back. *O*
Of course, with
The Hobbit
which came out just as we were there, we had to dress for the occasion! We went to Hobbiton, the movie set of The Shire in both
Lord of the Rings
and
The Hobbit
, cosplayed as Merry and Pippin. A lot of people asked if we were headed home when they saw us dressed as hobbits heading to Hobbiton. XD
This was probably the fastest shoot we have ever done. Since we were actually taking the photos as we were on a tour, we only had a few seconds to set up each of our shots, but our guide was very enthusiastic, accommodating, and very amused. XD We were also really lucky that it wasn't raining or extra cloudy that day. And yup, cosplays made by us~

And we want to share some of our behind the scenes photos of our adventures at Hobbiton, Rivendell and Isengard!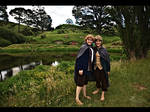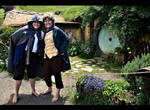 Hobbiton
Arrived at Hobbiton in Matamata, New Zealand!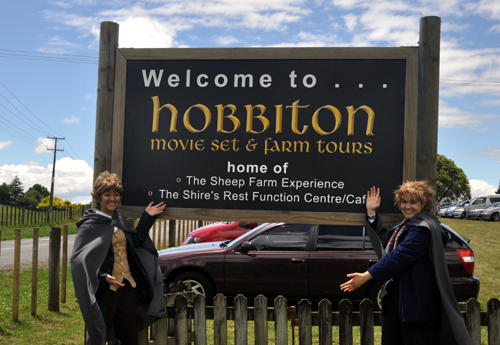 Love the beautiful rolling hills in New Zealand. It looks like hobbits could pop out of the hills at any time
Oh and yes, we have the hairy feet of the hobbits and walked around barefoot.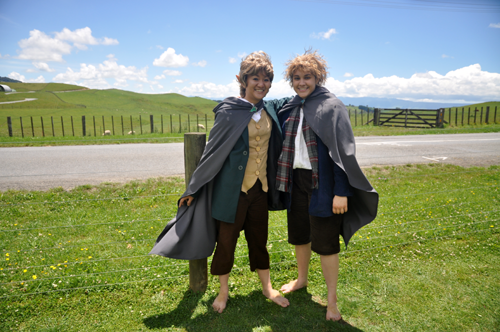 There were lots of super cute houses. I would totally live in one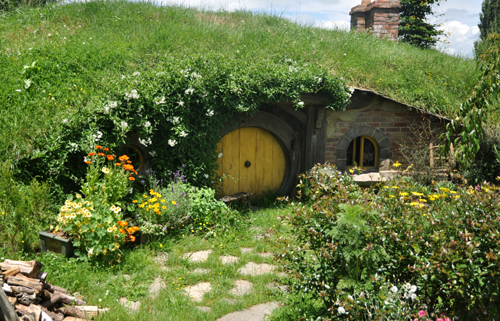 The Shire really looks just like in the movies *o*
[Do you like my floating basket? 8D]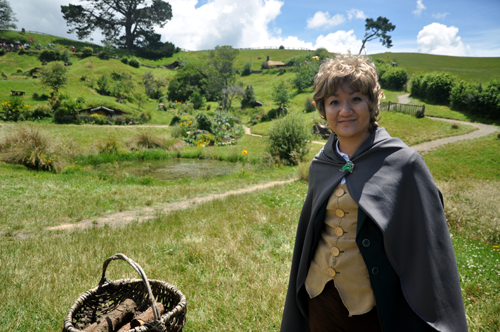 It was actually quite a hot day though. Sunburninguuuuuuuu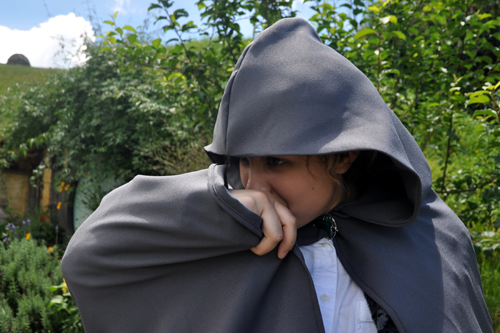 At Bag End - where Bilbo and Frodo live!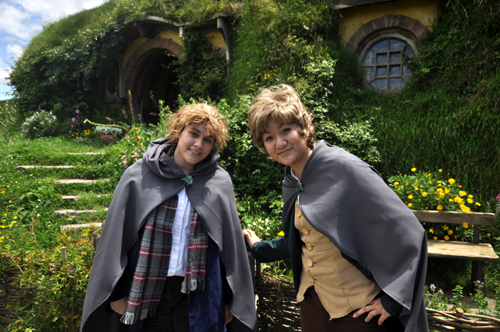 More Bag End! [Sam does a really good job gardening. XD]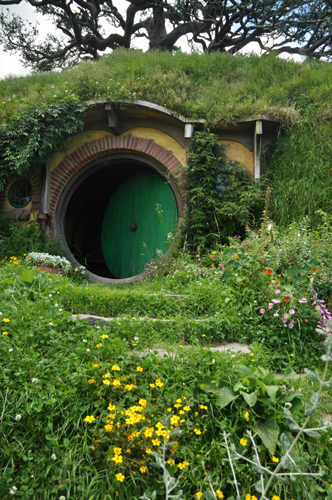 View from the top!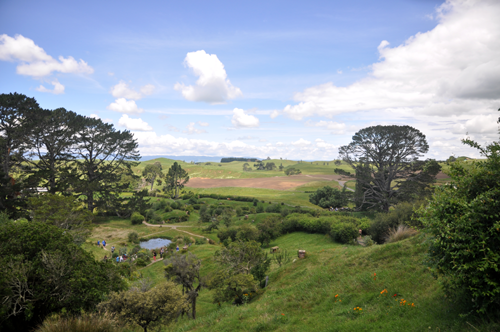 Trekking through the hobbit hillssssss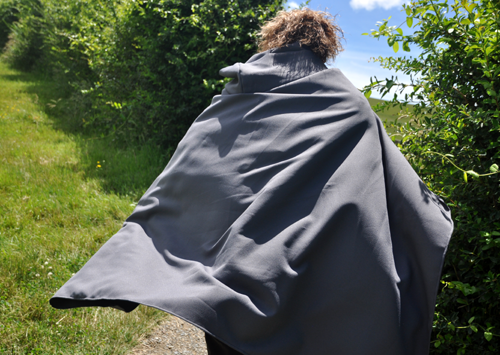 And seeing more cute hobbit houses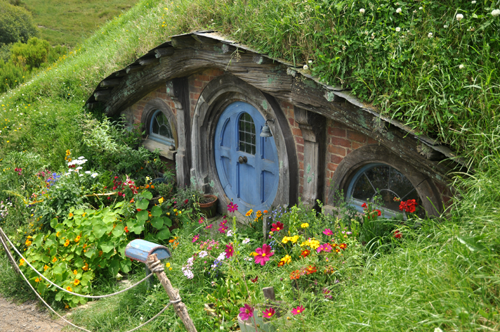 At the end, we headed for the Green Dragon Inn, which was recently renovated to be a real working pub!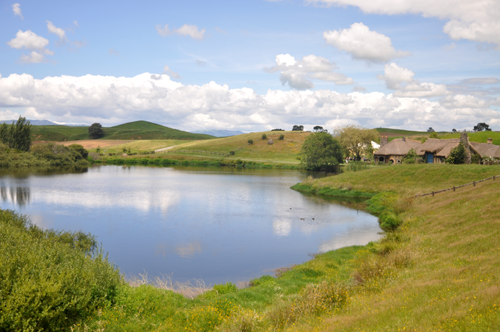 On the way!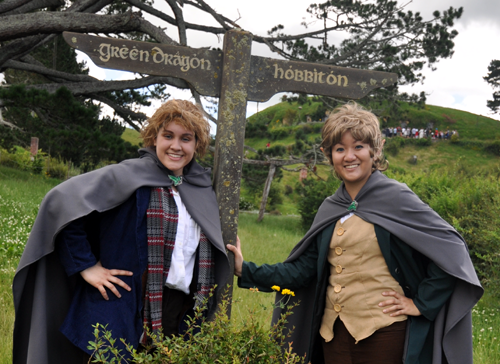 So of course we stopped for a drink. Mmmmmm ginger beer <3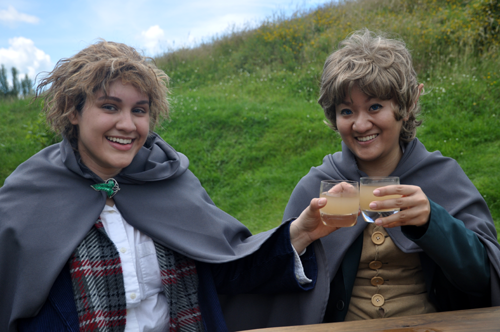 And relaxed by the fiyah in the hot summer heat ;;;;;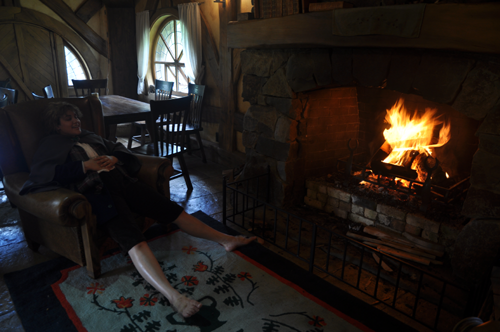 Playing around a little longer~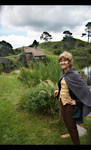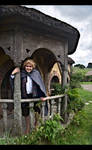 They even have Hobbiton buses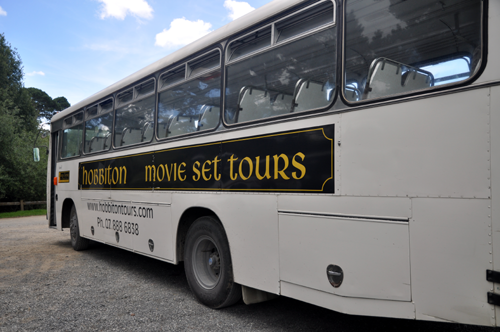 Last look at Hobbiton before we left. It's so beautiful! ;o;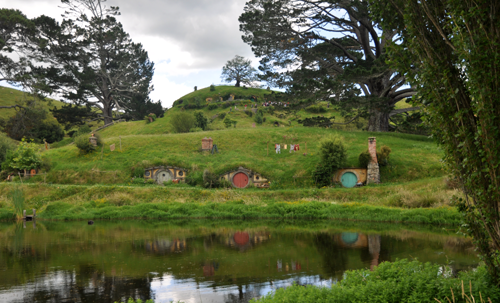 The Hobbiton film set is on a sheep farm so there were lots of fluffy visitors :3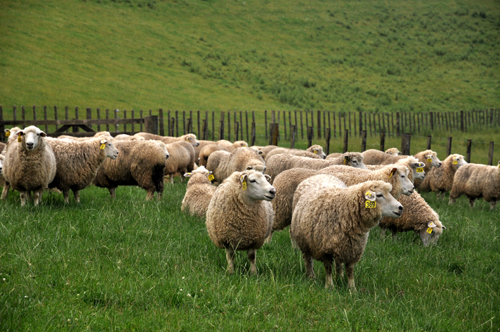 Lord of the Rings Tour
On our journey across the country, we also did the Lord of the Rings tour in Wellington, NZ and visited the filming locations of Rivendell, Isengard and a few others - while waltzing around as hobbits, of course.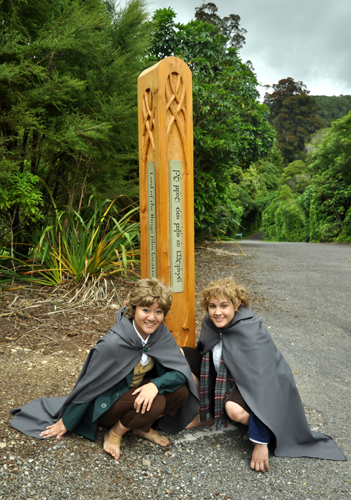 At Rivendell, there were some decorative posts and maps marking the location. Rivendell wasn't as gorgeous as the location in the movie, but the filming site was very pretty in its own right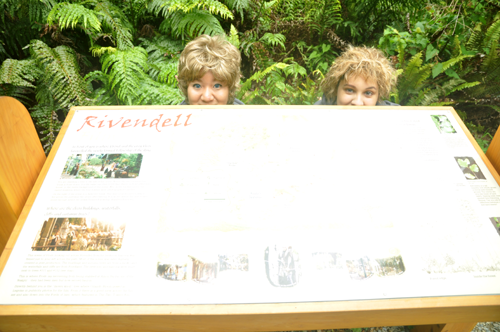 Supposedly, this post marks the relative heights of the characters. Although if this were accurate, Gandalf would be a lot shorter than I expected. o.o;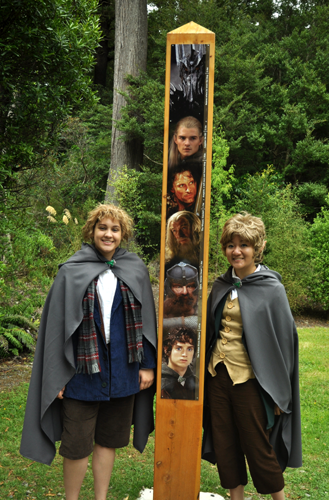 Big big trees at Isengard!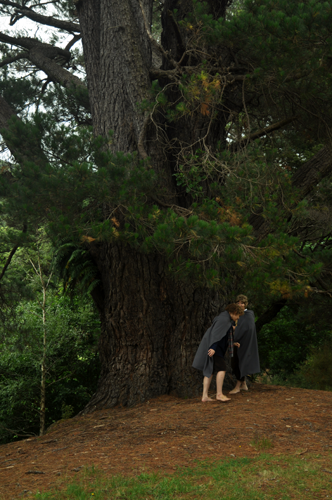 We also happened to find wild mushrooms at Isengard! A hobbit's favorite!
We also saw a giant poster of Bilbo on the side of a building in Wellington. XD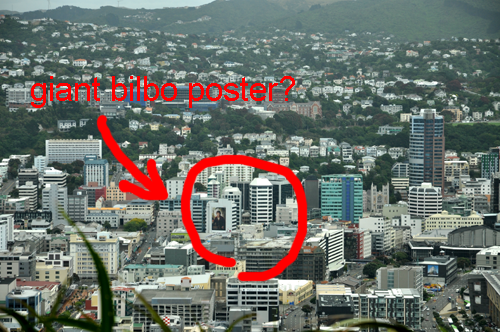 We had a wonderful time in New Zealand, and definitely will have to make another trip sometime!

As for the next convention, we will be at
Gallifrey One
, the largest Doctor Who convention in North America, from February 15-17th in LA!

===================
Deep Dive Cosplay
  |  
Twitter