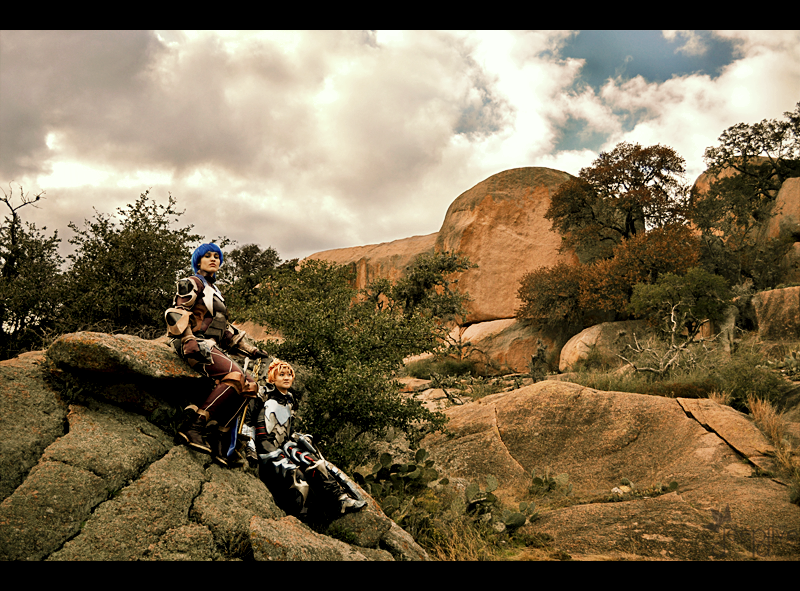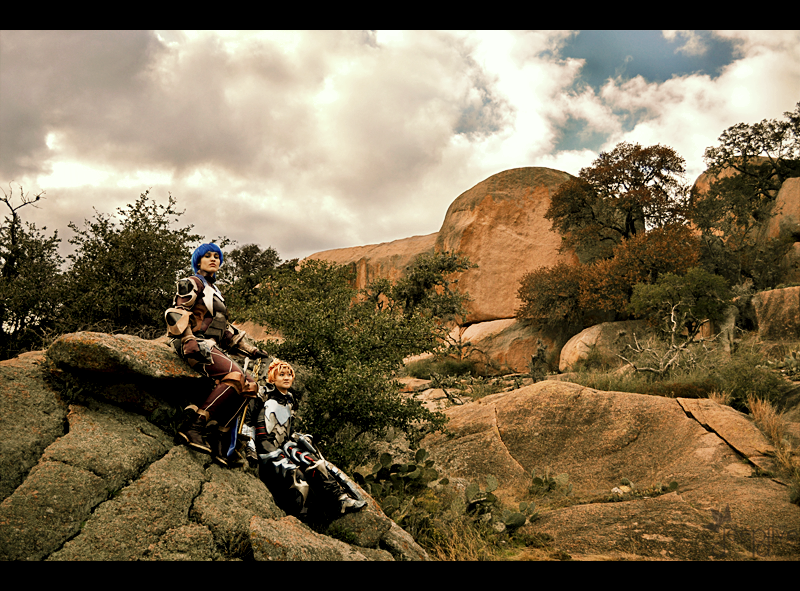 Watch
Kingdom Hearts: Birth By Sleep

as Aqua

as Ventus
Photography:

Editing: *
da-rk
Another photo from our Birth By Sleep photoshoot adventure! We made a three and a half day trip to get to some remote cliffs and mountains that matched the trailer.
For these photos, we climbed to the top of a smallish dome in an area that's frequented by rock climbers. It was amusing see their reactions as they were climbing up and suddenly discovering two armor-clad cosplayers taking photos around the corner, lol.
Thank you ~
TooSexyForYourParty
! We couldn't have done it without you!

Cosplays, armor, and props made by us~ Took us about 300 hours each over a year. =o=;;; For the armor, we used a thermoplastic called sintra. If you're interested in trying your hand at making your own armor, check out our tutorial:
[link]
Please click for full view! We look tiny in this photo, but the rocks were just that huge!
Just as a side note - We made these cosplays in 2008 when there was only a trailer and a few concept images out. We had to zoom in a lot for little details. Character designs also changed while we were making the cosplays so some parts are a fusion of concepts. We did our best to make our cosplays as accurate as possible given the references we had to work from.

More from this Photoshoot:Photos by *da-rk:
Photos by ~venntus:

Aeolation

Centre

Vermilion

Atmos
===================
Deep Dive Cosplay