This is just an update on the previous journal, "Second Contest", referring to a hobbyist fanart contest. If you want more info on the contest, please go here: fav.me/da2qnsm
Hope that helps
Hey guys, this journal is just an update on the contest. It is still going on, and I hope to see the fanarts all of you mentioned wanting to make! We've only gotten 2 pieces as of yet, so... you've still got until July 15th, of course, but... we're nearly halfway through.
If you don't know what this contest is and you just wandered in because of the "Free Food" sign outside, check out this link. For reasons.
fav.me/da2qnsm
Anyways, I'll be keeping a detailed list of submissions on
this
journal rather than on the old one. They will be submitted below for your viewing pleasure...
Cheers, mates~

Truth revealed (DAI: Mage Inquisitor Lavellan)Fandom: Dragon Age Inquisition
Characters: Mage Inquisitor Lavellan, Ambassador Josephine Montilyet
Place: Skyhold
"Inquisitor, could you spare a minute?", Ambassador Josephine asked politely as the elven mage entered her office.
"Actually I'm quite in a hurry. Leliana is going to kill me if I'm late again.", the Inquisitor replied while walking towards Josephines desk.
"Oh no, she won't do that. I asure you. I got a letter from your clan's leader. Keeper Deshanna Istimaethoriel Lavellan. There was a note that these lines concern your life back in the clan so I decided to hand it to you right away."
Curious the mage took the letter which Jospehine held out and opened it.
____________________________________
Aneth ara my old apprentice,
I hope these lines will be passed right on to you. They contain a matter that I should have told you years ago but she did not allow it.
I told you once that your mother died while giving birth
Created by LeonieHawkeAll rights reserved to LeonieHawkeGame: Dragon Age Inquisition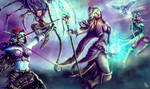 Created by RowenHebingAll rights reserved to RowenHebingGame: Heroes of the Storm<da:thumb id="612776094"/>Created by

Aurora-Unit242

All rights reserved to Aurora-Unit242Game: Dark Souls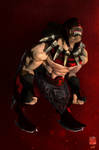 Created by Gr-immAll rights reserved to Gr-immGame: DOTA 2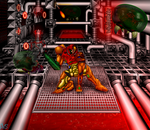 Created by urkelbot666All rights reserved to urkelbot666Game: Metroid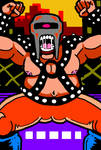 Created by darkchapel666
All rights reserved to darkchapel666
Game: Double Dragon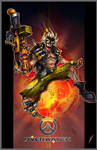 Created by Puekkers
All rights reserved to Puekkers
Game: Overwatch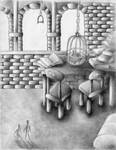 Created by TheUltione
All rights reserved to TheUltione
Game: Brothers: A Tale of Two Sons

<da:thumb id="616927418"/>
Created by

IISilverSkyII


All rights reserved to ShadowsKetch1203
Game: Undertale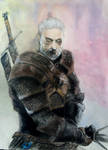 Created by MissMuffinKitty
All rights reserved to Hawkheart11
Game: The Witcher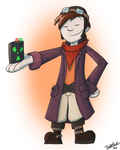 Created by Tedwin-Knockman66
All rights reserved to Tedwin-Knockman66
Game: Deponia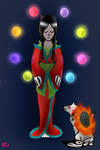 Created by RosaGem
All rights reserved to RosaGem
Game: Okami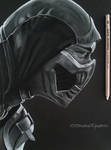 Created by ShadesOfVanity
All rights reserved to ShadesOfVanity
Game: Mortal Kombat

<da:thumb id="618330129"/>
Created by

SamuelGraphite


All rights reserved to SamuelGraphite
Game: DOOM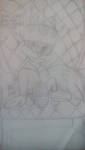 Created by NScott144
All rights reserved to NScott144
Game: Conker's Bad Fur Day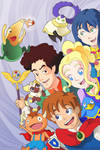 Created by RoosmaRoo
All rights reserved to RoosmaRoo
Game: Ni No Kuni (?)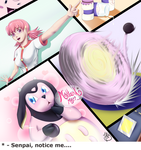 Created by drjhordan
All rights reserved to drjhordan
Game: Pokemon