Journal is brought once again by

, whom we can't really thank for all of the support., and

and their group, :iconconcept-world:. Thanks guys!
Alright, remember that commission event? Well.... wow I am a failure. I got two (one of which I just didn't do because it was so far outside of my sphere), and I don't think anyone got... any. Sad, I guess, but... if you guys really didn't want that sort of event, I could have been told or something. Oh well. I won't do that again then, eh?
Anyways. Some things I'd like to stress.
We do NOT accept pornography. Keep this in mind, since submissions along this front have increased recently. Now, that said, kissing (as someone expressed a worry about) is fine. Yaoi... is fine, but will be held to the same standards as opposite sex rules. Incest or suggested incest is waaaaaay out of the ballpark.
Anything else on that front can be asked via comment or note to myself or the group.
Also... we are a GAME group. I say this because... just don't be surprised when you submit your Elsa art and it is declined. The watchers here want to see game art, yeah? It's why they're here. So please, be courteous when you're declined, there is a reason.
Please submit pictures of people in costumes to Cosplay and not Photography.
FINALLY, we ill be doing a contest starting from 200k views for hobbyists only, and I will be adding an artist feature who makes PHENOMENAL art at the end of each journal. Probably someone who submitted to the group lately.
So...

, you are the first one

THEIR WORK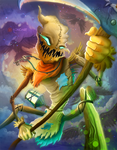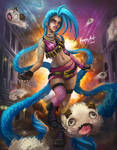 Cheers from
XeruFury