This journal entry funded by

and their group,

, which DA-Gamers will be affiliating with heavily from now on. To join this group and its wondrous activities, feel free to inquire at the group itself. Now, to the journal!
Hey guys, Xeru here. Remember a while ago how I made a journal about a commission event that I hoped all of you would buy from for discounted prices and all that? It's here. No, not an April Fool's Day prank, this is a real offer we're using to try and earn Super quickly, and if you guys really enjoy this thing I've organized, we might continue doing it for future events. This requires that you nice artists buy some art from these people we have chosen to represent us. Here goes!
Note: Essentially, this project goes like this. You are able to buy cheaper commissions from the following artists from April 1st-15th . This will support the group itself, as 30% of all profits earned will go towards the group Super fund. Everyone wins! If you'd like to buy a commission, note me (

XeruFury

) or the artist with specifics. You may send the points to the artist who will, if they are respectful of our group, send 30% to me to go towards the super group fund. As for times on commissions... this is between you and the artist. Alternatively, you may merely post a comment on this journal to order your commission and an artist will respond to that. It is suggested that you order a commission in that artist's specialty (like Blossom-fur7 with Sonic characters).

NO! You do NOT have to stick to game art! This can be of your OCs or of a scene you quite like. Everything the artist will do falls under the event! I hope this helps you get some wonderful commissions and I hope it helps us (the group) as well! I have entered myself and one other such a writer for your literature needs. Thank you!
We will provide a code for pricing o commissions from these artists so that you may not have to visit each artist's journal. Below is the code. This is based on the bulk of their prices, not all prices.
$= 10-150
$$=160-500
$$$=500-1000
$$$$=1000+
Also: ** signifies that you must inquire with the artist for pricing.

Participating Commission Artists


CyBerX00

*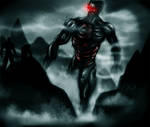 LuigiPunch

$$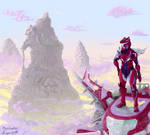 Blossom-fur7

$$$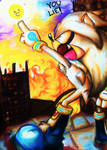 StormStrikeElectric

$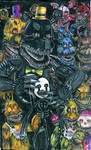 IDonithing

$
<da:thumb id="545334398"/>



Rootay

$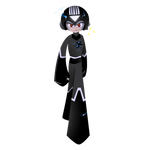 XeruFury

$ (writer)
<da:thumb id="595264925"/>



ArtofOdd

**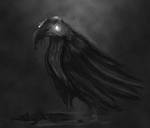 (This deviant was entered based on stolen content, they have been banned from the event and the group)



Words-Of-Fate

$ (writer)


The Miracle Dr. Renee was called in to take care of a cancer patient suffering from Neuroblastoma. Not an unusual cancer, Renee thought. She had seen many types of cancers over the years of being a doctor, nothing surprised her anymore. But that was before meeting her new patient: a young girl named Daniella Cross.
Daniella had just arrived that morning from a different state at the hospital Renee was currently working at. She was not overly enthusiastic to meet her new patient. Honestly, Renee was never happy when she got a patient. That just meant one more sick person in the world. Cancer was the Grim Reaper, taking people's lives left and right.
Dr. Renee walked down the narrow, white hall of the hospital. She watched as other doctors and nurses rushed by her to meet their patients' needs. She looked at the nurses behind the desks, filing people's illnesses and billing people leaving the hospital. T

ImagineKami

$ (This person is great at art and only charges 10


)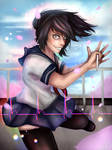 Echo-80

**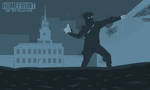 Azuhreidii

$$$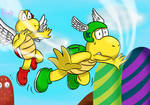 BetelgeuseZero

**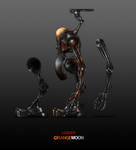 Lolita-Artz

$$$$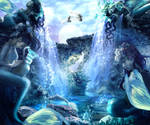 BarbaricTomato

**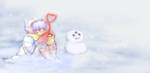 Once again, this journal was funded by

and their group

. Special thanks to them!
Have fun, folks!